Boasting numerous fascinating sights, adrenaline-pumping activities, rich cultural immersion, and unique foodie experiences, Bolivia is one of the most entertaining countries in South America to visit. But it's also a largely offline country. Much of the essential information you need for planning your trip to Bolivia is buried in obscure blog posts and Spanish news articles.
Bolivian Life is our attempt to bring to light the best the country has to offer and its many hidden gems. Through a combination of thorough research and personal experience we hope to make Bolivian Life accessible, and help you plan the trip of a lifetime!
About Bolivia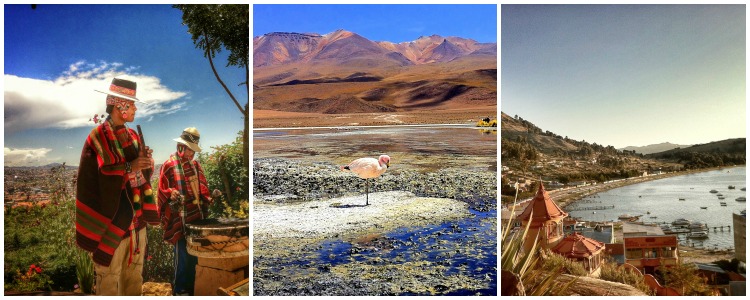 Travel and Bolivia are a match made in heaven. The unique country is mind-blowingly beautiful, culturally diverse, cheap to travel in and easy to navigate.
There is no denying that Bolivia has been through tough times in the past, enduring wars and widespread poverty. Thankfully, with a forward-looking government and a boost in the economy, the worst appears to behind the country.
Bolivia is now becoming more and more popular with travelers seeking adventure and unique experiences. There are number of exciting and adrenaline pumping tours on offer, keeping travelers entertained for weeks on end.
With over 36 indigenous cultures in Bolivia, each with their own customs and most with their own languages, travelers also have the chance to delve into a rich culture and learn about a way of life different to the one they have back home. One of the best ways to experience Bolivian culture is to visit one of the many colorful and bustling markets located throughout the country where you can try traditional dishes, sample exotic juices and purchase locally crafted bags, hats, paintings and textiles
Safe, cheap, diverse and easy to navigate, Bolivia truly is a once-in-a-lifetime experience and one country not to be missed.
Want to get in touch? Send us a message
Thanks!