Located in the heart of South America, Bolivia is surrounded by Brazil to the northeast, Paraguay to the southeast, Argentina to the south, Chile to the southwest, and  Peru to the northwest. Though completely landlocked, Bolivia along with Peru, borders Lake Titicaca; the world's highest navigable lake.
Covering more than 1,098,581 square kilometres, Bolivia is the world's 28th-largest country and the fifth largest country in South America. The geographically diverse country exhibits a great variety of terrain and climates as well as an enormous array of ecosystems; making it one of the most bio diverse places on the planet.
Consisting of 9 departments, each of Bolivia's destinations are distinctive in character, defined by their own unique attractions and cultures. And with the country being so compact, travellers can easily visit several on their trip.
Offering up surreal landscapes, fun-filled festivals, vibrant cities, bustling markets and adrenaline pumping activities, it's not a question of where to go in Bolivia. Rather, it's a question of knowing which places simply cannot be missed!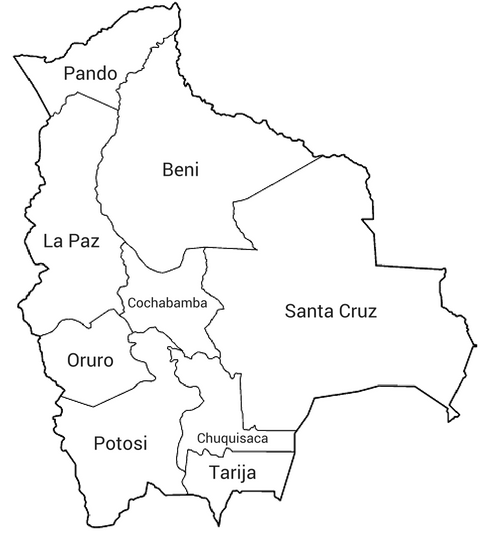 Bolivian Life Quick Tip:
As voted the best way to travel around Bolivia and Peru, we highly recommend choosing Bolivia Hop as your means of transport. Their safe, flexible and trustworthy service have proven to be the best way of getting the most out of your time in South America!