Birthplace of the sun and the Incan dynasty, Bolivia's Isla del Sol is the embodiment of peace and serenity. Best explored at an ambling pace, the sacred island reveals itself to be an energetic blend of mysticism and spirituality.
A short boat trip from the lakeside town of Copacabana, Isla del Sol is a beautiful place teeming with archaeological marvels. Over 80 ruins can be found sprawled across the rugged 70 sq km island – remnants of the Inca civilization that lived there in the 15th century AD – as well as approximately 800 indigenous families who live in small villages dispersed throughout the island.
With no motorised traffic, Isla del Sol's main sites can only be accessed on foot via a network of rocky trails leading from one side of the island to the other. The village of Yumani, located on the south side, is the largest and most developed settlement, making it a popular layover for tourists spending the night. Cha'llapampa, on the northern side is where the gold museum and majority of ruins are located. And Cha'lla, on the central east coast, is a more rural dwelling, backing onto a beautiful sandy beach.
While Isla del Sol can be visited in a day, it's highly recommend to spend at least a night or two in order to really appreciate what the island has to offer. Needless to say, accommodation on the island can be fairly spartan, however what Isla del Sol lacks in modern comforts, it makes up for in spectacular sunrises and sunsets.
Revered as the most important site within Inca mythology, Isla del Sol is well worth a visit for anyone interested in spectacular scenery and spiritual surrounds.
The Legend Of Isla del Sol
According to Incan lore, Isla del Sol (Island of the Sun) is both the birthplace of their revered Sun God and the world's first two Incas.
Story has it that following a great flood, the province of Lake Titicaca was plunged into a long period of darkness. After many days, the bearded god Viracocha arose from the depths of Lake Titicaca, traveling to Isla del Sol where he not only commanded the sun to rise, but created the world's first two Incas; Manco Capac and Mama Ocllo (the Adam and Eve of the Andes).
While the story is indeed dramatic, it's fair to say that the Incas didn't actually originate on the shores of Lake Titicaca. A more realistic version is that in the mid fifteenth century the Incas invaded the island – wresting control from the rulers of the time – and created the story in an attempt to not only justify their reign, but to identify themselves with the pre-existing Tiwanaku civilization whom they considered to be a great source of religious and ideological identity.
Getting There And Away
The only way to get to Isla del Sol is via the glimmering waters of Lake Titicaca.
Several tour companies in Copacabana offer daily boat services to the island all departing around the same time: 8.30am or 1.30pm. Rates may vary slightly depending on which tour company you travel with, but the tickets generally costs around Bs 40 / $6 US return and around Bs 25 / $4 one way. You can purchase your ticket from kiosks down on the waterfront or from one of the many tour agencies along Ave 6 de Agosto.
From Copacabana it takes one and a half hours to get to Yumani on the south side then a further half hour to get to Cha'llapampa on the north side. When purchasing a ticket make sure to check if your boat transfer includes a stop at the side of the island on which you wish to disembark.
The pleasant boat journey can be enjoyed from either inside the lower deck or from the open air upper deck; a good option for those suffering from motion sickness. It's also possible to purchase drinks and snacks during the boat ride which you'll be required to pay for at the end of your trip.
Tip: those wanting to escape the crowds can hire a private charter to and from Isla del Sol. Prices vary (around Bs 300 – 700) depending on your itinerary, so it's worth shopping around in Copacabana before making a booking.
Bolivian Life Quick Tip:
As voted the best way to travel around Bolivia and Peru, we highly recommend choosing Bolivia Hop as your means of transport. Their local guides have plenty of knowledge about the best tours and even assist passengers with booking one while on the road!
Day Trips
For those looking to visit Isla del Sol on a day trip, your only option is to take the morning boat. The majority of tours go to the north side of the island first where you can spend a couple of hours exploring the main ruins before returning at 1pm to take a boat to the south side. Here you'll have a further hour or so to explore the sights, eat lunch, and make your way back down to the port in time for departure.
If you're the outdoors type, rather than take the boat you can hike the length of the island (approx. 3 hours), making sure to reach the south side by 4pm in order to take the boat back to Copacabana.
A number of tour companies also offer half day excursions which include a brief stop on the southern end of the island. While an okay option for those short on time, be aware that with these tours most of your time is spent on the boat.
Overnight Trips
Travelers wanting to spend at least one night on Isla de Sol can take either the morning or afternoon boat, disembarking on either side of the island.
Taking the morning boat will allow you enough time to hike to the other side in the same day. The afternoon boat however only gives you a couple of hours on the island before the sun begins to set, so you'll have to save the hike for the following morning.
When you're ready to leave Isla del Sol, boats from the north side will leave for Copacabana at around 1pm and from the south side at around 10am and 4pm. Always make sure to verify this information when purchasing your ticket as schedules do change.
We've been told my many travelers that this 2 Day Trip to Isla del Sol from La Paz is a great option with daily departures and great assistance from their team.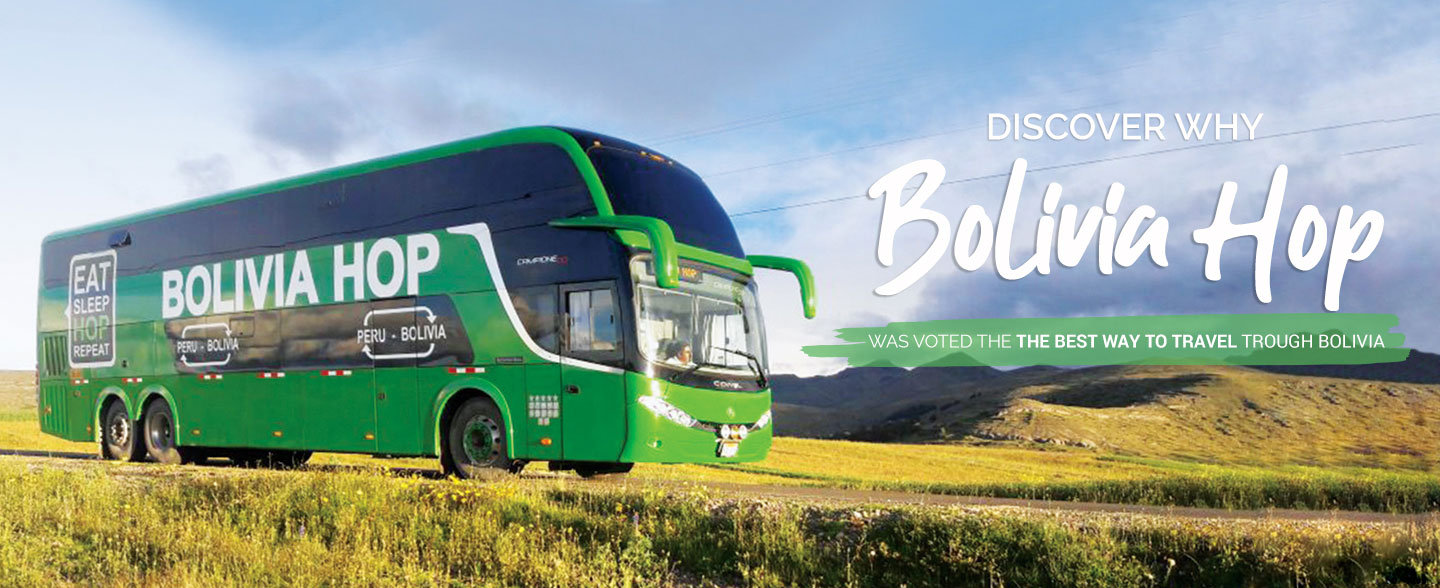 FIND OUT WHY
What To See And Do

Hiking
There are two main points of arrival at Isla del Sol: Cha'llapampa in the north, and Yumani in the south. While you can start your hike at either end of the island, those wanting to spend the night on Isla del Sol may want to organise their layover to coincide with Yumani, home to most of the island's guesthouses and restaurants.
There are two paths connecting the island's north and south: Willa Thaki (also know as the Sacred Route of the Enternal Sun) is a trail running along the backbone of the island from Yumani all the way to the Chincana ruins, providing magnificent views of the coast on either side. The second trail continues along the east coast via the village of Cha'llapampa, passing small settlements along the way.
Hiking the rocky and hilly trails, you'll pass by agricultural terraces, serene beaches (which are a little too cold to swim), grazing animals, tiny settlements, giant eucalyptus trees and cacti. Magnificent views of Cordillera Real's snow-capped peaks will stop you in your tracks, as will sweeping panoramic views of Lake Titicaca. Along the way are small kiosks where you can purchase drinks and snacks as well as public toilets which can be used for a small fee at some of the smaller settlements.
Taking a total of three hours, the hike is divided into two segments separated by a checkpoint. Yumani to the checkpoint is around 2 hours and from the checkpoint to Cha'llapampa it's a further hour – depending of course on your level of fitness and how long you designate for exploring the sites.
Boats depart for Copacabana from Yumani around 4pm so it's imperative you leave yourself plenty of time to complete the hike if you don't wish to spend the night on the island. Keep in mind that Isla del Sol is some 3500 meters above sea level (4000 meters at its peak), so altitude sickness may affect the speed at which you can undertake the hike.
Tip: to make navigating the island easier, leave your main luggage in storage at your hotel in Copacabana, taking just a day bag instead.
Bolivian Life Quick Tip:
As voted the best way to travel around Bolivia and Peru, we highly recommend choosing Bolivia Hop as your means of transport. Their safe, flexible and trustworthy service have proven to be the best way of getting the most out of your time in South America!
Museo del Oro
Located in the centre of Cha'llapampa is a tiny, but fascinating museum displaying artifacts that have been recovered from around Isla del Sol and under the waters of Lake Titicaca. Among the museum's collection is pottery, stone boxes, and solid gold and silver figurines of both Tiwanaku and Incan origin.
Entrance fee: Bs 10 / $1.40 (also covers entry into the Chincana and Pillkukayna ruins so be sure to hold onto your ticket).
Tip: There is also a public bathroom next to the museum (the last you will see for a while) which you can use for Bs 1 / $0.15
Archealogical Ruins
There are over 80 ruins scattered throughout Isla del Sol, most of which date to the Inca period; around 15th century AD. However, based on archaeologists' discoveries, there is evidence to suggest that people lived on the island as far back as the third millennium BC.
Tip: To get the most out of your experience, it is worth hiring a local guide once on the island to explain in more detail the history behind each of the archaeological sites. Guides cost around Bs 30 / $4 US and can be found greeting tourists at the island's ports. 
Northside Ruins
North of Cha'llapampa are the island's main ruins which you can reach by hiking along the old Inca road:
Titikala: this apparently puma-shaped crag was believed by the Incas to be the origin and true dwelling place of the sun. As a result, the rock was consecrated and made a place of worship, where offerings such as chicha (corn beer), gold, silver and occasionally human children, were made. Once the destination of Incan pilgrims, this sacred rock is where Lake Titicaca derives its name.
Huellas del Sol: Translated in English as Footprints of the Sun, these foot-shaped prints on the track leading away from Cha'llapampa are believed to have been created when the sun walked from the Sacred Rock to light the world.
Chincana: meaning "place where one gets lost", the labyrinth-like complex is one of Isla del Sol's most impressive ruins. Palacio del Inco is Chincana's main feature comprising of a maze of stone walls, rectangular rooms and tiny passageways. Based on the door-like outlines seen on the walls of the uppermost tiers, it's believed that some of the palace's rooms even had second floors. Inside the complex is also a small well which the Incas believed to bring health to all who drank from it. To top it all off, Chincana offers picturesque views of nearby Tikani Ridge (a charming deserted bay) and Isla Chuyu.
Mesa Ceremonica: a ceremonial table made of carved stone where animal and human sacrifices are said to have been made. Because the cut rocks aren't actually in their original positions, (as indicated by old photographs) it's hard to say whether the table was in fact used for such purposes. Today the table is also used by locals to display their handicrafts to passer-bys
Tip: The hike between Chincana (located on the most northern tip of the island) and the port at Cha'llapampa takes around an hour, so make sure to give yourself plenty of time if you need to be on the 1pm boat back to Yumani/Copacabana. 
Southside Ruins
Pillkukayna: a surprisingly well preserved two story high temple which was built into the side of a cliff more than twenty meters above Lake Titicaca.
The Inca Steps: starting at Isla del Sol's south port is a steep staircase of more than 200 steps leading up to the village of Yumani. Built by the Incas, the stairway also leads to a sacred fountain said to be a fountain of youth.
The Fountain of the Inca: a natural water source containing three separate spouts which the Incas referred to as "Ama sua, Ama Kella and Ama Llulla", translated in English as "Don't be lazy, don't be a liar, don't be a thief". Commonly referred to as the "Fountain of Youth", it's believed anybody drinking from the fountain's water will remain forever young.
Fees
The locals on Isla del Sol rely heavily upon tourism. To help fuel their economy tourists are required to pay several small fees, the proceeds of which are intended for community projects around the island:
Local Guide: Bs 30 / $4 US.
Entrance to Museo del Oro: Bs 10 / $1.40 (also covers entry into the Chincana and Pillkukayna ruins so be sure to hold onto your ticket).
Central Checkpoint: Bs 2 / $0.30 US.
Entrance to Yumani: Bs 5 / $0.70 US.
Aymara Blessing: For a unique experience on the north side of Isla del Sol, you can pay Bs 20 / $3 US to receive a blessing from an Aymara priest.
Public Toilets: Bs. 4 / $0.60 US.
Where To Sleep
In order to gain the most out of your time on Isla del Sol, it's recommended to spend a night or two on the island. Keep in mind that while conditions on Isla del Sol are for the most part clean and adequate, they can be quite basic (slow WiFi, limited hot water, no heating, etc). – so make sure to adjust your expectations accordingly. Also note that prices on Isla del Sol are higher than in Copacabana.
South Island Accommodation
Palla Khasa: Friendly staff, hot water showers, large bungalow rooms, complementary breakfast as well as mules that can bring your bags to the beach when you are ready to leave (for approx. Bs 20). Palla Khasa while more expensive than some of the other places in the south, is worth it for the view, style and comfort. Do be aware that the guesthouse is a short 500 meter walk from the centre of Yumani.
Casa de la Luna A lovely hostel with large, well-equipped rooms all featuring a private bathroom with free toiletries, bed linen and towels. Onsite at the hostel is a bar, a restaurant featuring local cuisine, a 24-hour front desk, a garden, and a terrace with fantastic views over the lake.
Hostal del Sol: Basic but friendly hostel with spacious rooms, complementary breakfast and spectacular views over Lake Titicaca. The hostel is located atop a very steep hill so you may wish to organize a donkey in advance for your luggage.
Hostel Inka Pacha: Belonging to Hostelling International, this very basic yet cheap hostel provides guests with comfortable private and shared rooms, tasty meals (including trucha – trout fresh from the lake) and panoramic views over Lake Titicaca and the Cordillera Real.
Central Island Accommodation
Ecolodge La Estancia: An ecological building with thatched roof cottages and a beautiful terrace overlooking the lake. Only 20 minutes walk from Yumani, La Estancia offers guests comfortable rooms with heating and private bathrooms as well as a complementary buffet-style breakfast each morning and very friendly service. They also have an onsite restaurant.
North Island Accommodation
Willka Kuti Hostal: Just a 3-minute walk from local restaurants, Willka Kuti Hostal offers clean and comfortable rooms with hot showers right on the beach. Staff are very friendly and the views are unbeatable.
Where To Eat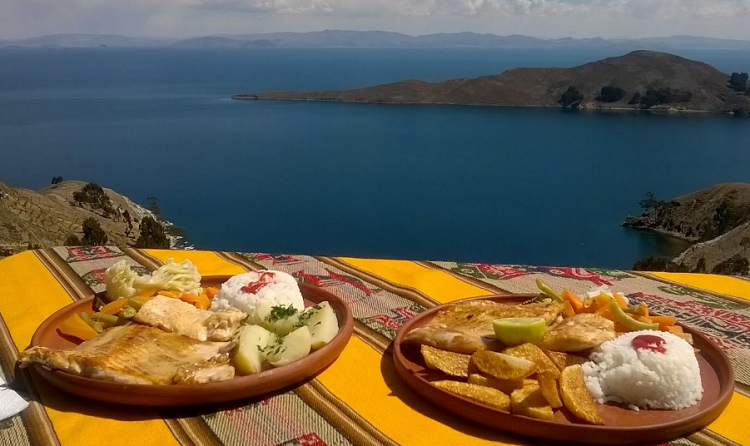 While most of Isla del Sol's guest houses have their own in-house restaurants, there are a couple of places in Yumani worth venturing out for:
Las Velas: one of the best options for dining on the island, the charming restaurant serves delicious homemade pizzas and pastas as well as more traditional South American options including llama meat and fresh trout. Meals can be enjoyed from tables overlooking Lake Titicaca, perfect for enjoying a beautiful sunset over a glass of wine. The restaurant is accessed via a short walk through the forest so make sure to bring a flash-light if walking back at night.
Directions: turn right just before the steps down to the dock and follow the signs to the eucalyptus woods.
Inti Jalanta: serves a great set menu of soup, grilled trout and a desert. While simple in décor, the restaurant provides tasty cuisine in a friendly setting with amazing views over Lake Titicaca.
Tip: If you're only doing a day trip, many places in Copacabana will sell you a lunch box to take with you to Isla del Sol
Best Time To Visit
While Isla del Sol can be visited year round, the best time to visit the island is during the dry season from May to September. The average temperatures range from 16 to 17°C (60 to 63°F). Very occasional the Lake Titicaca area experiences high winds, at which time the Navy closes the port for safety reasons. Unfortunately predicting high winds is difficult, so the decision as to whether the ports stay open usually happens on the day.
Useful Resources
It should be noted that some people visiting Isla del Sol may find the island's ruins to be a bit of a let down compared to say that of Machu Picchu and Tiwanaku. What makes these ruins impressive however is not their size or scope, but instead the history and myths that surround them.
Therefore, in order to gain the most out of your time on Isla del Sol, it's recommended to read Charles Stanish's book Lake Titicaca: Legend, Myth and Science, which provides an excellent introduction to the Inca and pre-Inca civilizations which flourished around the region. Not only will you find the lavishly illustrated book incredibly fascinating, but knowing the facts and stories behind Isla del Sol will make your trip to the island that extra bit more special!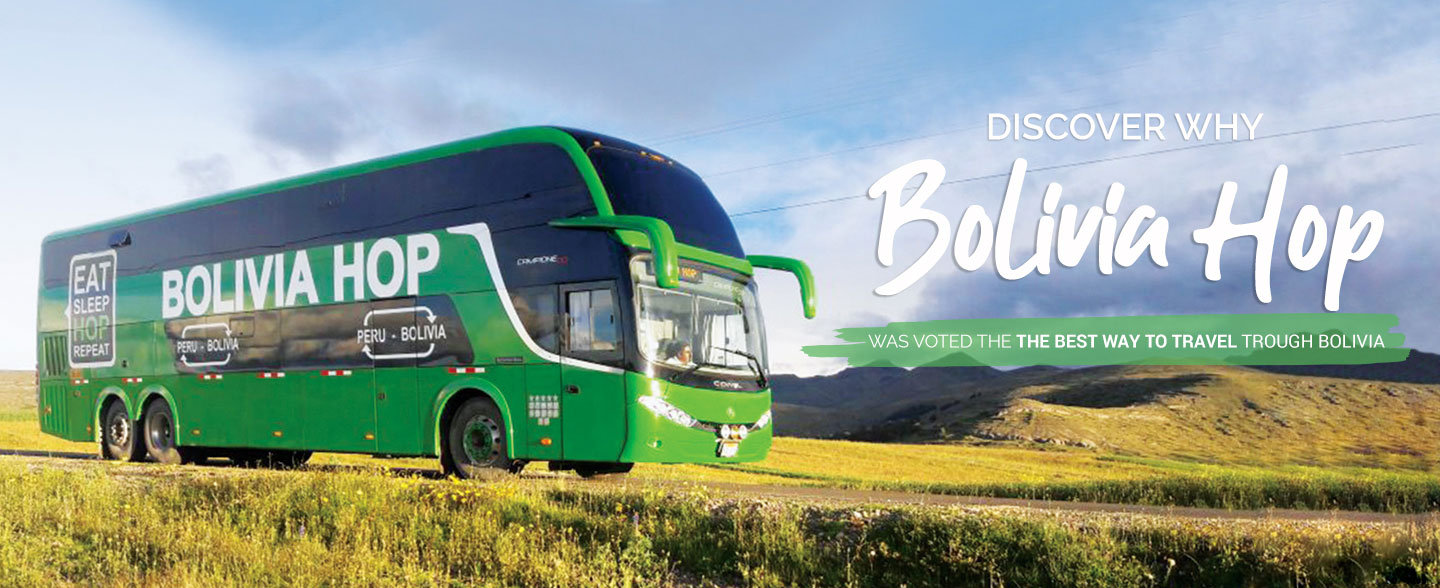 FIND OUT WHY
Have you visited Isla del Sol? Share your experience in the comments below: