This is a guest contribution from blogger Gemma Orrock from Two Scots Abroad.
"They closed the border when the local bus tried to cross between Peru and Bolivia," Sam from just outside London tells us in a hostel in Medellin, Colombia. "They gave us a choice – wait or take a different route and pay more money." What option would you choose? He paid the money, took an obscure route, kids threw stones at the bus and they closed the curtains to hide that they were tourists.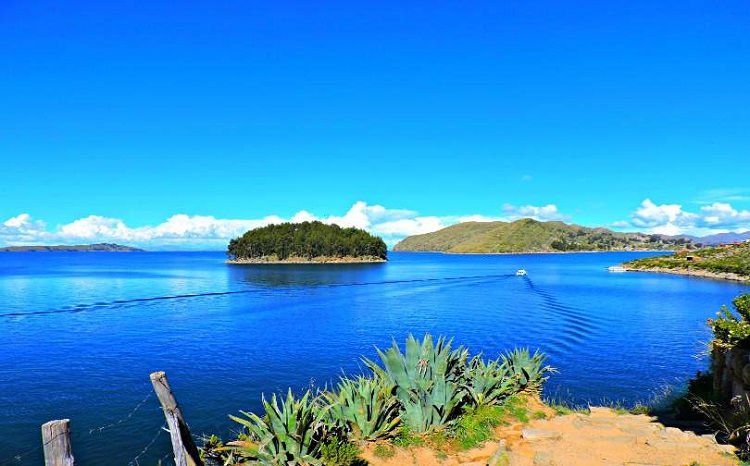 I still can't picture this happening. The transition over the Peruvian and Bolivian border with Bolivia Hop was hassle free. The only complaint one traveller had was the currency shop tried to do him out of money. We were ripped off by 5 (Peruvian) soles. God loves a trier. After one month being carted around Peru like a travelling queen via the hop on / hop off bus service, Peru Hop, it made logical sense to book the sister company, Bolivia Hop. Bolivia Hop leaves from Cusco at 9pm every night from their office on 172 Meson La Estrella. The office helps you fill out an immigration form. Some nationalities have tighter regulations, check with your own government and ensure that you have not overstayed your welcome in Peru! The journey to
La Paz
, Bolivia, gets in at 10pm the next day with the option to 'hop off' at Puno (gateway to The Uros Floating Islands) and
Copacabana
(Isla del Sol).
Bolivian Life Quick Tip:
As voted the best way to travel around Bolivia and Peru, we highly recommend choosing Bolivia Hop as your means of transport. Their safe, flexible and trustworthy service have proven to be the best way of getting the most out of your time in South America!
What I like about The Hop buses:
1. They are safe
Never ever would I whip out my beloved Macbook on a tourist bus, but I could on Bolivia Hop. We managed to consume the whole of season three House of Cards on our many bus rides. I also got heaps of blogging work done which I now need to do on my phone (typing from Colombia just now).
2. It's social
We met lots of new friends on The Hop buses. Many of which we met again at different stops along the way. We bumped into Simon the Kiwi (you know Simon, the tall one, everyone knows Simon!) three times in Peru and Bolivia. If you want go party they can hook you up too. If you want a quiet one there is no pressure.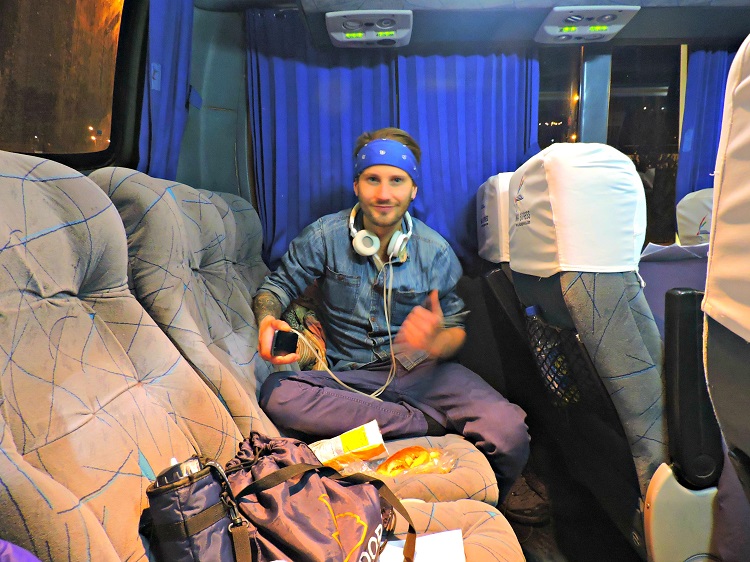 3. The buses are equipped
The buses have a toilet (number ones only); a TV on which you can democratically vote for a film on long journeys, and the drivers are restricted from speeding – read Trip Advisor, this is a hot potato in Bolivia! Drunk bus drivers are not uncommon. Although we never had to experience that we did get in a taxi where the driver had an open can of Heineken in his drink holder. We promptly got out.
4. The guides are helpful
All of the guides are locals. They know the area and can book partner hostels for you if you have come ill prepared. Whilst crossing the border, the owner, Will, pretty much held our hand the whole way. He instructed us on everything from where to go to change money; what form to fill out and where to hand it in. The whole process was over in twenty minutes. Goodbye Peru, hello Bolivia (just reverse that for those coming the other way!)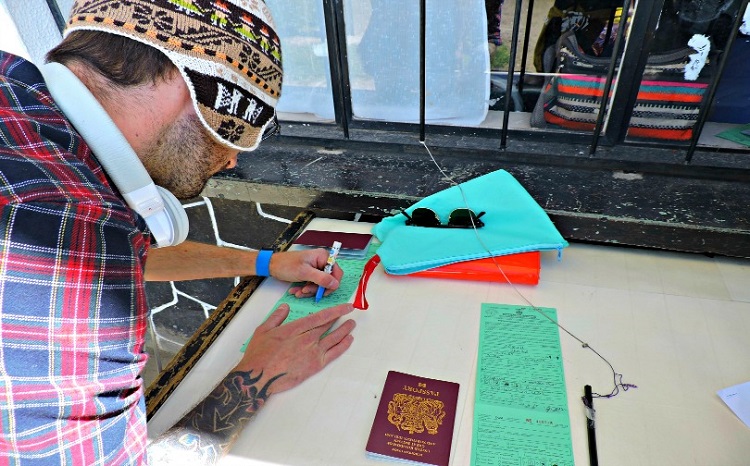 5. Trips
Another attraction of Bolivia Hop is that the itinerary includes trips. For some reason we hadn't bothered factoring in a trip to Isla del Sol, a bonito (beautiful) island just off Copacabana. Luckily, Bolivia Hop knows the hotspots and factors them in for those interested and we didn't miss out on the one hour boat ride / short hike around the island. The only downside to Bolivia Hop is that they didn't set up Colombia Hop for our arrival.
More Info
Traveling From Peru To Bolivia With Bolivia Hop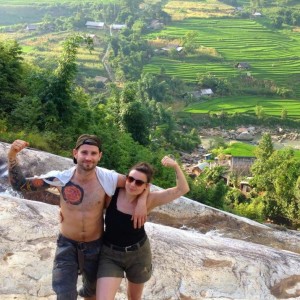 Two Scots Abroad (Gemma and Craig) have downed tools as teacher and tradesman and are traveling The Americas on an 18 month career break. They are currently living it up on the Sunshine Coast of Canada after four months in North, South America and Cuba. Catch up on stories of trekking to Machu Picchu, partying at SXSW festival (Austin) and discovering that Colombia is safe, friendly and not full of druglords as the Western media would have you believe via their website or through Twitter and Facebook!
Have you traveled with Bolivia Hop? Share your experience in the comments below: