Move over New Zealand, Bolivia is the new kid in town! From mountain biking and zip lining to snowboarding and rap jumping, Bolivia has no shortage of adrenaline-pumping activities. An exciting tapestry of surreal landscapes and unspoiled nature, the country is synonymous with thrills and spills. Dare-devils can push their limits by scaling a 17-story building superman style while those looking to experience a more family-friendly adventure can navigate the challenging wilderness of Salar de Uyuni in the comfort of a 4×4. Whether you're looking to conquer a fear, fulfill a life-long ambition or simply try something new, the following list of activities will leave you grinning from ear to ear!
1. Sand Boarding – Lomas de Arena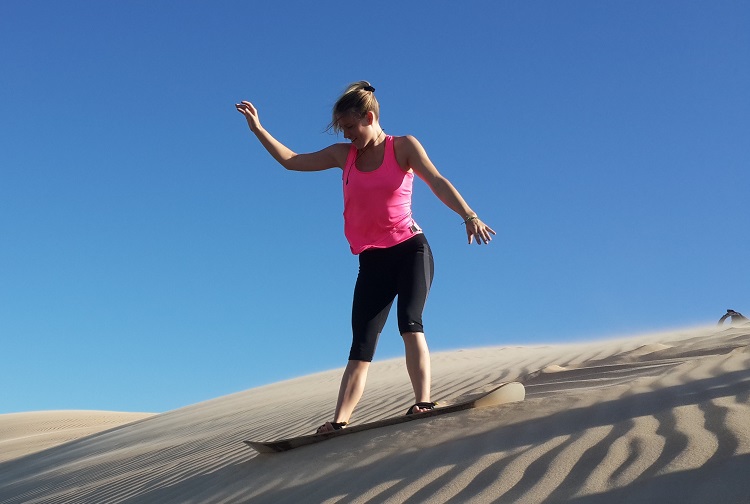 Featuring 3000 hectares of soaring sand dunes, it's no surprise that Lomas de Arena is becoming a popular destination in South America for 
sand boarding
. Those with a need for speed can whiz down 12 meter sand dunes either standing up or sitting down – any style you choose, the fun is guaranteed!
2. Cycling – Death Road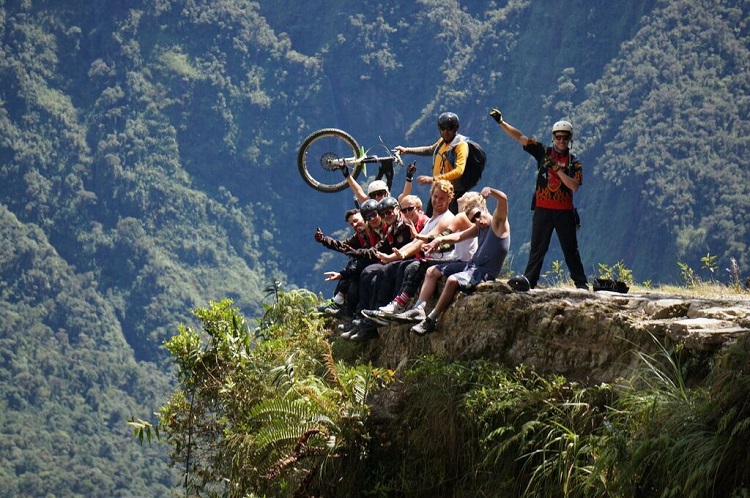 One of the most popular activities in Bolivia is the
death-defying bike ride
along one of the world's most dangerous roads. A combination of single track roads, 900m high cliffs, rainy weather, limited visibility, rockfalls, and lack of guardrails has resulted in many motorists plummeting to their death. Despite (or perhaps because of) these fatalities, the 64km downhill bike ride is a major draw card for thrill seekers, offering a truly exhilarating, world-class adventure through some of Bolivia's most beautiful scenery.
3. Zip Lining – Yolosa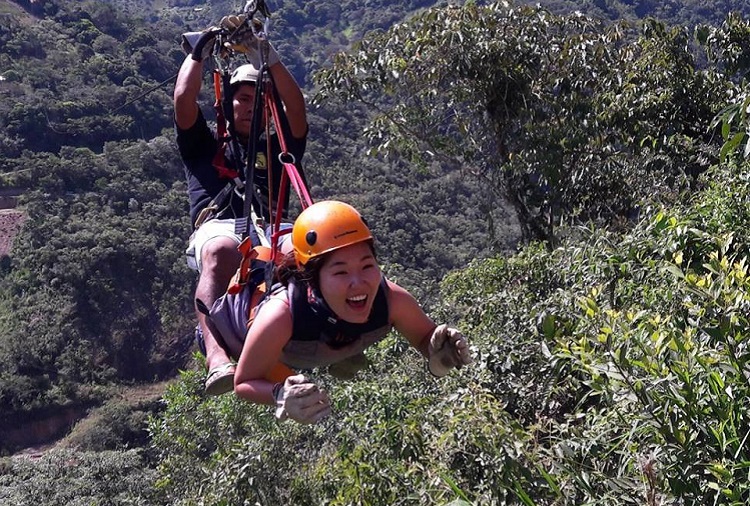 Developed in 2010 to build tourism in the Yungas region,
Zzip the Flying Fox
is a community minded business providing travelers with sky-high thrills over the Amazon. Located in the tranquil town of Yolosa (the finishing point of all Death Road tours) Zzip features a 1500 meter zip line that sees you whizzing rapidly along cables suspended above a valley or forest through the use of a harness and pulley system attached to the cables.
4. Abseiling & Rap Jumping – La Paz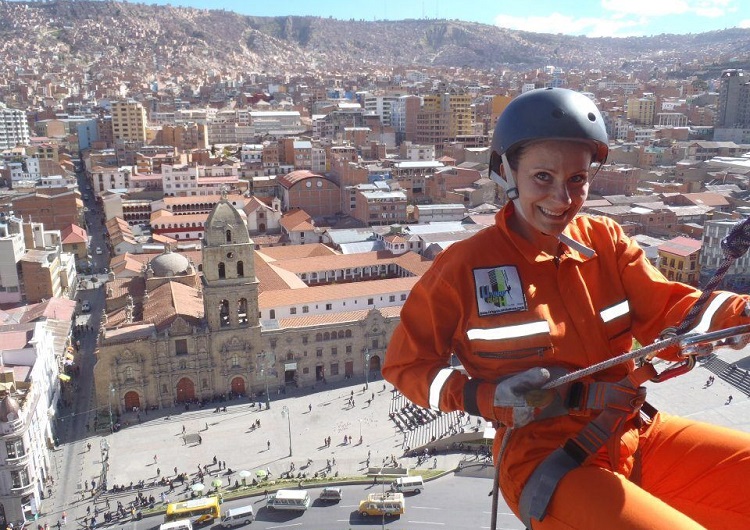 Ever wanted to scale a building Spider-Man style? Established in 2012, 
Urban Rush
gives thrill-seekers the chance to jump down a 17-story building, experiencing an adrenaline rush with a view to die for.
5. 4x4ing – Salar de Uyuni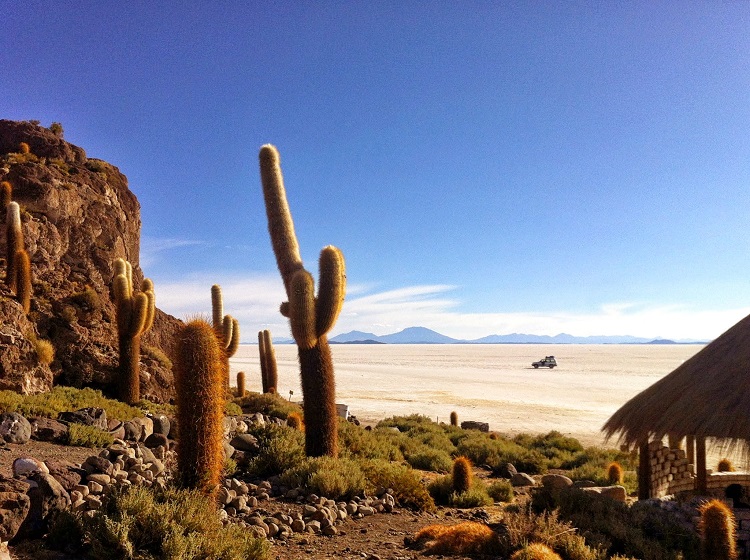 Once an inland ocean covering most of the Altiplano and reaching all the way to Lake Titicaca, the endless white desert of
Salar de Uyuni
is now home to some of the most unique and breathtaking scenery on earth. With nothing in sight for miles, taking "perspective pics" on the 4000 square-mile flats has become a popular pastime for tourists and photographers. Visiting this popular destination is without doubt an unforgettable journey, providing a transient glimpse into the surreal realm of Bolivia's southwest.
6. Jaguar Spotting – Kaa Iya National Park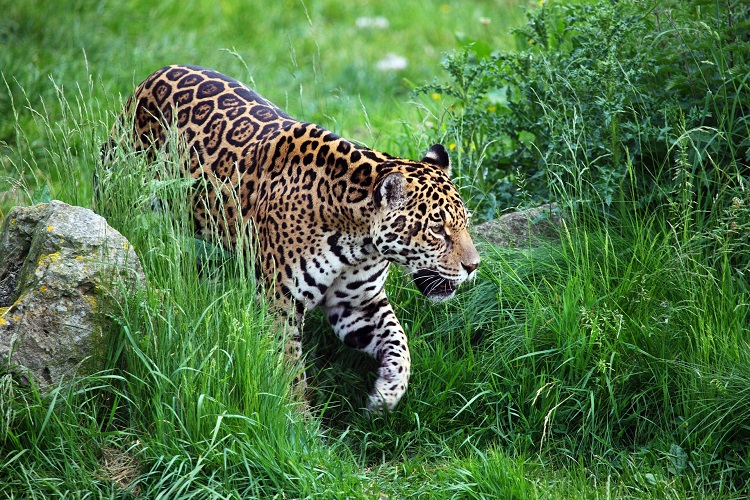 Ever wanted to
see a jaguar in the wild
? Those desperate to catch a glimpse of this beautiful yet elusive creature are best trying their luck at Bolivia's Kaa Iya National Park, home to an estimated 1000 spotted cats. Due to the park's remote and largely untouched location, Kaa Iya is one of the premier places in Bolivia, if not the world, to spot a jaguar roaming freely.
7. Skiing & Snowboarding – Charquini Glacier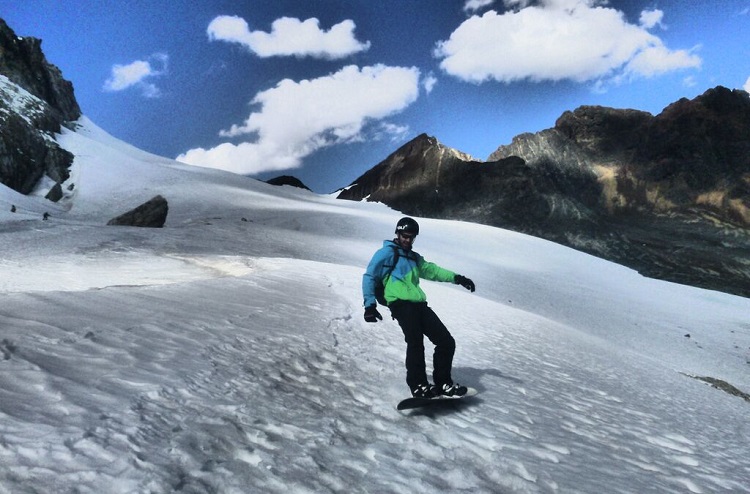 Snow enthusiasts traveling to Bolivia are in for a treat with this
one-of-a-kind adventure
allowing skiers and snowboarders of all levels to experience the majestic Bolivian Andes while ripping it up on beautiful 5000m+ glaciers tucked in the mountains surrounding
La Paz
. The ultimate back-country adventure with all the gorgeous views and high altitude fun you can only get in the Andes, this is one experience that will take your breath away.
8. Mountain Biking & River Cruising – Amazon Jungle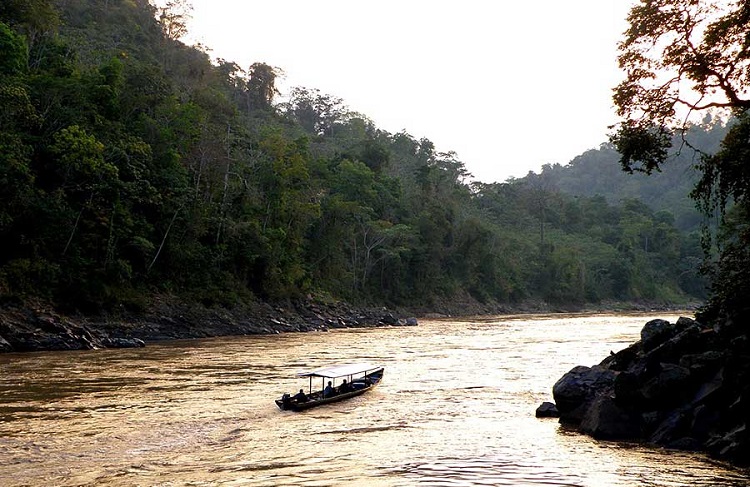 Far away from any typical tourist trail, adventurers looking to experience the real Bolivia are in for a treat with thrilling rides along some of the country's most impressive trails. From steep canyons and undulating hillsides to cascading waterfalls and dense tropical jungles there is beauty to behold at every twist and turn. As well as mountain biking, this
ride and river tour
also takes you to the lush depths of the Amazon rainforest where you can witness first hand the beautiful flora and fauna native to the area.
9. Climbing – Huayna Potosi Mountain
With its spectacular views, accessibility to beginner climbers and close proximity to La Paz, it's easy to see why
Huayna Potosi
is the most popular mountain to climb in Bolivia. Meaning "Thunderous Youth" in Aymara, the 6088m high mountain not only provides a breathtaking backdrop to La Paz's urban center, but feeds the city's largest hydroelectric power plant with its glacial water.
10. Hiking – Maragua Crater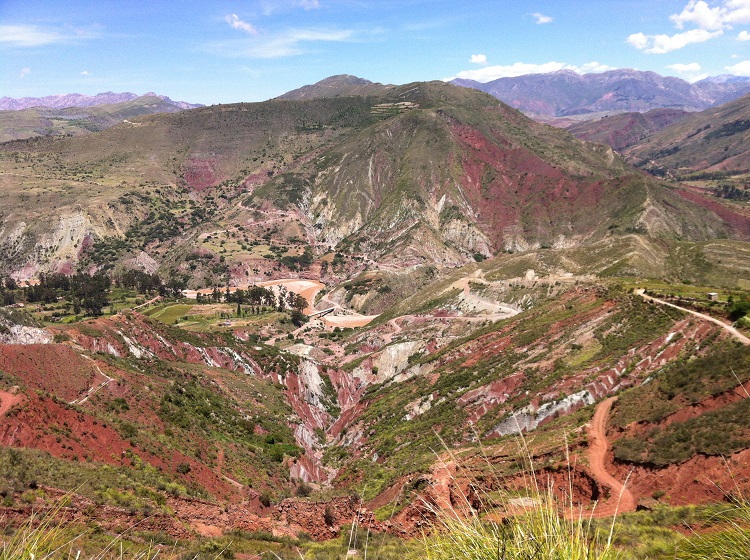 A wonderful way to discover Sucre's beautiful and diverse countryside is to
trek from Sucre to the Maragua Crater
. During the trek you will see some breathtaking Bolivian scenery, learn about the local flora and fauna, discover dinosaur footprints with your very own eyes and share the customs and traditions of a local Quechuan family.
Experienced any adrenaline-pumping activities in Bolivia? Share your tips in the comments below: