After 2 years backpacking through Latin America, including an amazing 6 months living in Bolivia, I can say hand on heart that Airbnb has been one of my favorite ways to search for accommodation online.
What is Airbnb?
Airbnb is an online community marketplace designed to allow property owners from all over the world to rent out their available rooms, apartments and houses to travelers looking for comfortable, safe and unique places to stay. The handy lodging site allows guests to either rent a room in someone's home (a great choice for those looking to connect with locals and learn a little about the country's customs and traditions) or book out an entire apartment all to themselves. From flashy penthouses, to cosy cottages, there are literally hundreds of Bolivian properties on Airbnb at the moment, making it easier than ever to rent an apartment instead of relying on a hotel.
Why We Love Airbnb
To date, Dan and I have stayed in a grand total of 14 Airbnb apartments, all of which have provided us with a comfortable, safe and unique base to explore our new surrounds. Our visits have varied in length from a couple of nights, to month long stints and we've also had the opportunity to experience private rooms in shared houses as well as entire apartments all to ourselves.
The following are some of the main reasons we have chosen to use Airbnb time and time again:
Affordability:
Whilst many hostels in developing countries are cheaper than a private room on Airbnb, the benefits of staying in someone else's home (especially when you've been on the road for a while and are in desperate need of privacy, modern amenities and a relaxing environment) is worth the slightly higher prices. Those seeking long-term stays will find the best value, with monthly rates for entire apartments often coming in much lower per night than a room in a budget hotel. That's not to mention the money you save from cooking your own meals and doing your own laundry.
Fuss-Free and Convenient:
With its user-friendly interface, easy search functions, helpful maps and honest user reviews, booking a room on Airbnb is painless and hassle-free. Also downloadable as an app, you can browse Airbnb for the perfect apartment any time, any place, anywhere.
Variety of Choices:
There are over 300 apartments to choose from in Bolivia with places to suit every travel-style, age and budget.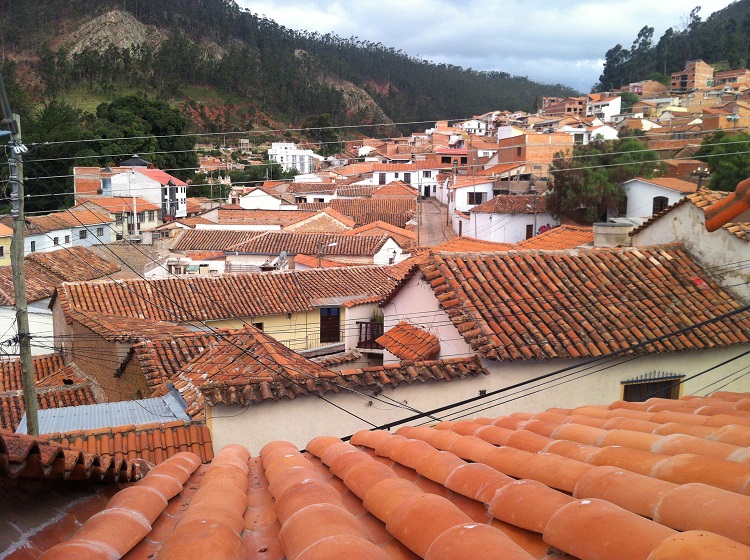 Safe and Secure:
The thought of renting from a stranger may seem strange and unsafe, however we've managed to avoid any major issues by choosing apartments with excellent user reviews, high quality photos and a 100% response rate from the host. The other thing that gives us peace of mind is that all payment is handled through Airbnb itself, meaning you can't get screwed over by your host. That being said, there's always a risk involved when renting a place you've never seen. However, if you make sure to read each review carefully, communicate any queries or concerns with your host, and use your common sense, there's a high probability your stay will be drama free.
Clean and Comfortable:
While hostels in Bolivia are definitely cheap, many leave a lot to be desired in terms of cleanliness and comfort. The great thing about Airbnb is that apartments tend to be people's homes, so they're not only well maintained but decked out with the types of creature comforts you're used to in your own place.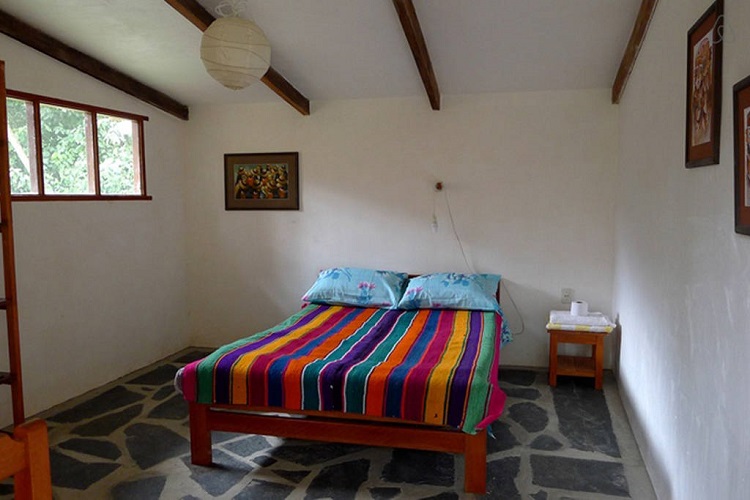 Home Away From Home:
Being able to cook your own meals, do your own laundry, nap on the couch and turn on the aircon are little luxuries usually not afforded to travelers staying in hotels. Booking a private or shared apartment gives you instant access to homely amenities such as a fully stocked kitchen, cable TV, washing machine and even a pool, all of which you will be eternally grateful for especially after a week-long hike or heinous overnight bus ride.
Meet New People:
Whilst the level of interaction with guests varies from host to host, we've been fortunate enough to get to known some truly wonderful people during our Airbnb stays. As well as providing great tips on the best things to see, do and eat in the area, many of our hosts have gone above and beyond to include us in family celebrations, take us out to dinner, host us for Christmas and expose us to the types of local experiences you don't often happen upon as a tourist.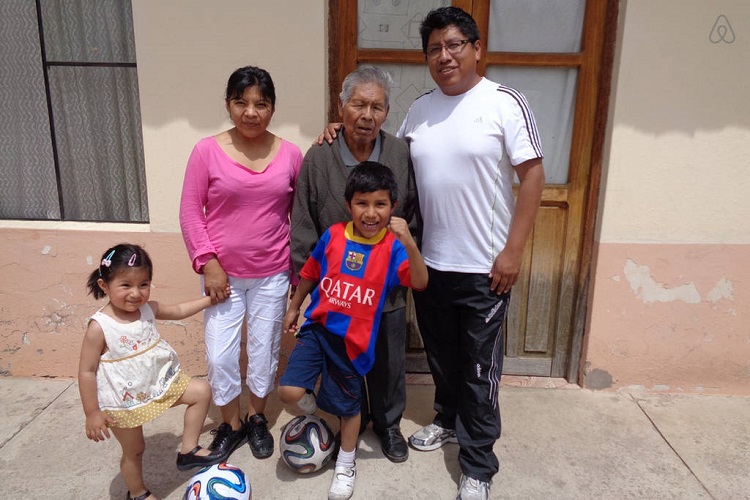 Perfect for Digital Nomads:
For those needing to work online, having access to free and reliable Internet is vital. Airbnb provides the option to filter apartments based on WiFi availability as well as giving you the option to contact the owner to find out whether their internet connection and download speeds are suitable to your needs.
Bolivian Life Quick Tip:
As voted the best way to travel around Bolivia and Peru, we highly recommend choosing Bolivia Hop as your means of transport. Their safe, flexible and trustworthy service have proven to be the best way of getting the most out of your time in South America!
How To Rent The Perfect Apartment
Create an Account
The purpose of the profile is to help make the host feel comfortable about letting you stay in their home, so make sure to include some basic information about yourself as well as a photo.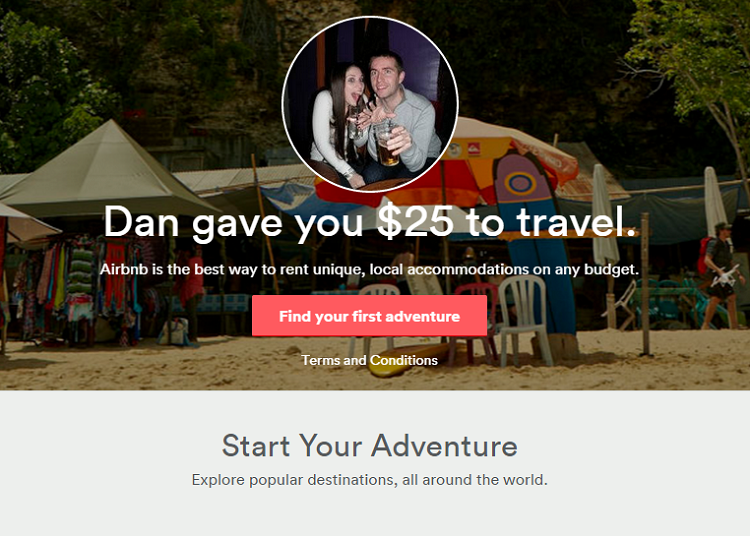 Conduct a Search
Before you start looking for the perfect apartment, spend some time thinking about:
your maximum budget per night
the type of neighborhoods you'd like to stay in
the non-negotiables (i.e. must have a washing machine, be near public transport, have a pool, etc.)
Once you've established a rental criteria, conduct a basic search, typing in a destination, selecting a date range, number of guests and whether you'd like an entire apartment, private room, or shared room. Next you will be taken to a page of apartment listings where you can narrow your search by clicking "More Filters" below the search field.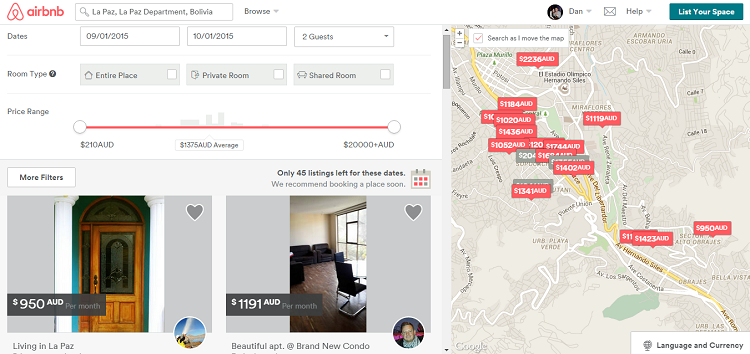 One of Airbnb's best features is the ability to filter apartment listings based on budget range, size of apartment (no. of bedrooms, bathrooms, etc), amenities (Internet, cable TV, washer, etc.) and property type (apartment, house, B&B, etc.). Another way you can narrow apartment listings is by using the nifty map feature to the right of the screen. This feature allows you to zone in on the neighbourhoods you're interested in living, showing you apartments based on where you've moved the map. Thankfully Airbnb's setup is quite intuitive, enabling travelers to find the perfect apartment quickly and easily.
Choose an Apartment
Now the hard part is done, you can sit back and browse through the listings, reading descriptions, looking at photos, studying guest reviews and checking out locations of apartments on the map at the bottom of the page.
Note: You're not given the exact address of the apartment until you make a booking, however the circle on the map gives you a rough idea and you can always contact the host to find out more info.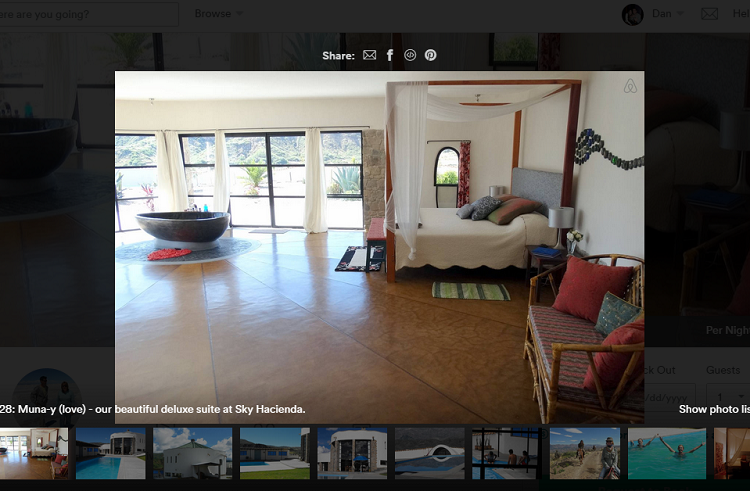 Before settling on an apartment, be sure to check the total amount of your stay at the top right hand of the screen, as service fees, security deposits and cleaning fees can bump up the final price. Also make sure to read the host's cancellation policies which can range from flexible to super strict. Before booking, we like to read the host's bio to see if they're a good fit for our personalities, especially if we're going to be sharing communal spaces with them. We also make sure to check the host has been verified by Airbnb, a good indicator they are who they say they are. And if you love the look of an apartment, but aren't in the position to make a decision right away, you can always save the listing to a wishlist by clicking the heart in the corner of the photo.
Contact the Host
Before hitting the "request to book" button, don't be shy about contacting the host to find out:
if the apartment is actually available as some hosts may take bookings through other sites and may not always maintain an up-to-date calendar.
answers to queries or concerns you have about the apartment such as public transport options, WiFi quality, noise pollution etc.
if the host is open to negotiating a lower nightly rate, especially if you're planning on staying a month or more.
Reserve and Pay
Once you have decided on an apartment, you can submit a reservation request which your host has 24 hours to accept. If you don't hear back within this time frame, the reservation is rejected and you pay nothing. If the host accepts your request, your credit card will be charged immediately and you'll be sent a confirmation email with the address and more details such as directions to the apartment, check-in times, contact info, etc.
Note: Airbnb only releases money to the host 24 hours after you check in. If something is wrong with the apartment, you can request a refund, and if approved, Airnbnb may issue a refund or book another place for you.
For those seeking a faster booking process, Airbnb also has an "instant book" feature where if you make a booking, it's instantly confirmed without you having to wait for the host to approve it. You can tell which apartments accept instant bookings by the little lighting icon next to the price listing. When browsing for apartments, you can filter your search based on the instant book feature by clicking the little check box that says "Instant Book" on the
more filters
 page.
Keep in Contact
Closer to your stay, make sure to touch base with the host to confirm last minute details and to arrange a time to meet at the property.
Awesome Airbnb Apartments In Bolivia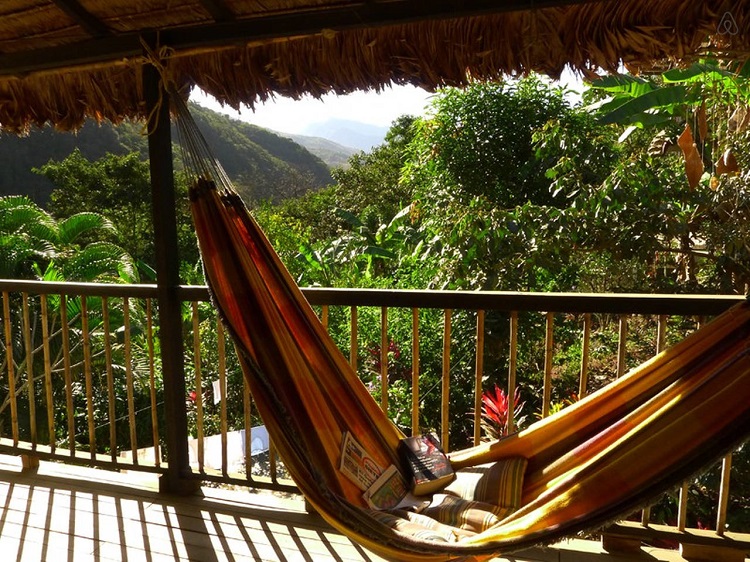 Here are links to some of the best Airbnb rentals in Bolivia at the moment:
Cochabamba: charming private bedroom in a beautiful house with friendly host, pool and sauna
Coroico: lovely family home surrounded by tropical jungle only 2 minutes walk from Coroico
La Paz: sunny and cozy 3 bedroom penthouse in downtown La Paz with amazing views over the city
Potosi: cute 1 bedroom apartment located in a quiet neighbourhood close to the city centre
Sucre: the place to stay if you want learn a little Spanish and experience friendly Bolivian hospitality
Samaipata: simple but clean private room located 1 1/2 blocks from the main plaza and hosted by a thoughtful and generous lady
Santa Cruz: comfortable, clean private bedroom with aircon, tv and wifi
Tarija: spacious 2 bedroom apartment close to town with a lovely garden and swimming pool
Yotala: luxury boutique accommodation featuring large outdoor solar-heated pool, hot tub, roof terrace and hammocks in the stunning Bolivian Andes
Have you had good or bad experiences using Airbnb in Bolivia? Share in the comments below: