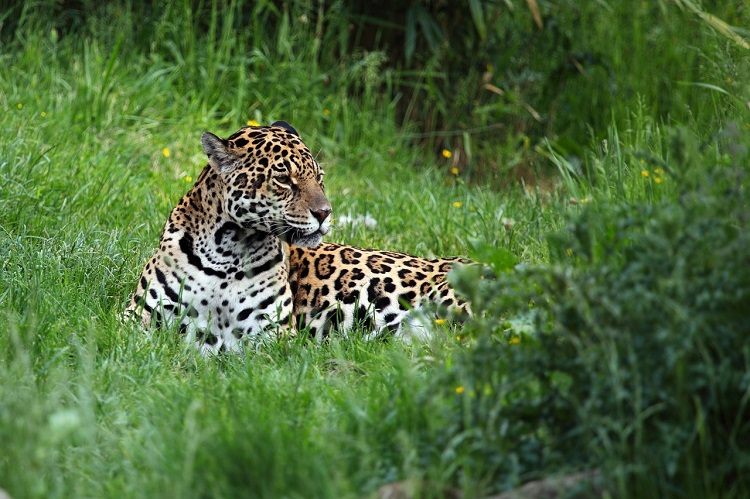 Ever wanted to see a jaguar in the wild? Located in the southeastern sector of
Santa Cruz
, far off the beaten track, is a national park famous not only for its population of big cats and for being the largest protected dry forest in the world, but for being the only park in the Americas established and administered by indigenous people. Covering an area 34,411.15 square kilometers, Kaa Iya is Bolivia's largest national park and one of the greatest in all of South America. The most well-preserved portion of the Gran Chaco (a hot, semi-arid region which makes up the 2nd largest forested area on Earth), Kaa Iya remains one of the best destinations in Bolivia to see jaguars, tapirs and pumas roaming freely. One of the unique features of Kaa Iya is that it was founded by indigenous communities inhabiting the surrounding areas of the park. To safeguard the world's largest remaining area of Chaco dry forest from hunting, mining, and deforestation, the Izoceño Guaraní, Ayoreode, and Chiquitano communities put grassroots conservation into practice, working closely with the Wildlife Conservation Society to establish a protected area. Through mindful planning and dedication, on the 21 September 1995, the indigenous peoples of the region were able to convince the Bolivian government to support their project. Today the precious area of Kaa Iya is classified both as a National Park and an Integrally Managed Natural Area. A wonderful destination for adventurers and wildlife enthusiasts, Kaa Iya is not only celebrated for its ecological diversity, but also for its ability to showcase the powerful yet fragile relationship between man and nature.
Plants And Wildlife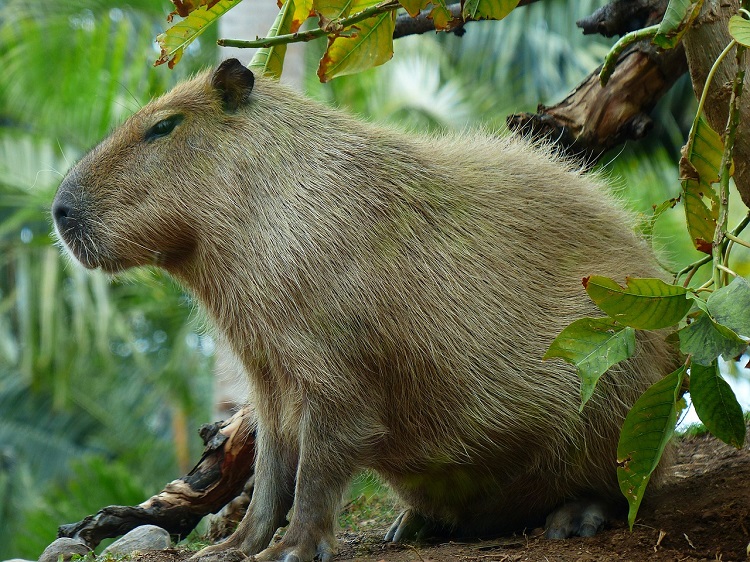 Due to its remoteness from the outside world, Kaa Iya presents nature lovers with the best opportunity in Bolivia to see a large range of rare animal and plant species. Home to at least 65 species of small mammals and 59 species of large mammals, the national park contains one of the largest diversity of mammals in South America. Rare animals residing inside Kaa Iya's dry forest walls include black howler monkeys, giant armadillos, maned wolves, pumas, tapirs, snakes, ocelots and an impressive 301 species of bird. Abundant in wildlife, Kaa Iya is also one of the only places left in the world to catch a glimpse of the large felidae, the capybara and the Chacoan guanacos, of which there are only 140 left in Bolivia. Most popular of all the mammals, however, is the elusive jaguar. An estimated 1000 plus spotted wildcats have been recorded inside the park, making it one of the premier destinations in the Americas to see a jaguar roaming freely in the wild. The vegetation in Kaa Iya National Park is dominated by the largest tropical wooded area in the world. 880 species of vascular plants and 28 species of spore plants have been registered inside the park as well as an estimated 1500 species of higher plants. Some of the most important species growing inside Kaa Iya include the floss silk tree, the black soto, the purple guayacán and wax palm The biological diversity of Kaa Iya can be attributed to the regions variable climate and soil conditions as well as the areas lack of water supply. Due the dry environment, many animals concentrate near water sources, making ponds one of the best areas in the park to view wildlife.
Weather
Despite being one of the most bio-diverse areas in all of South America, sections of Kaa Iya are nearly uninhabitable due to lack of rainfall. Sitting at an altitude between 100 and 389 meters above sea level, the hot arid region receives less than 500 millimeters (20 inches) of rain each year. Most of the rainfall is concentrated between the months of February and March and its intensity varies from north to south. Temperatures inside the park routinely rise above 32 degrees Celsius (90 degrees Fahrenheit), dropping sharply during the dry season due to the influence of cold fronts from the south. Remarkably, mammals living in Kaa Iya have learnt to forgo water for months at a time, surviving on anything from the juice of a cactus to the water inside their prey. The water-loving capybara for example, has successfully adapted to the dry forest scrublands, thriving despite the area's lack of rainfall.
Popular Things To Do
Observe and photograph jaguars roaming freely in the wild
Join an organised tour, exploring the national park for rare species of wildlife
Go birding, listening out for the chirps of the Muscovy Duck, the Wattled Jacana, the Crested Oropendola and much, much more
Walk to the rarely used airstrip inside the national park which is a prime spot for jaguar spotting
Set off on a night drive, looking out for the glowing eyes of the park's nocturnal animals
Visit the sand-dunes in the south-east of Kaa Iya where the presence of gunanacos has been confirmed
Travel by car to the road that runs parallel to Kaa Iya's pipeline. This is one of the best places to see a jaguar and other big mammals, especially during the warmer days
Bolivian Life Quick Tip:
As voted the best way to travel around Bolivia and Peru, we highly recommend choosing Bolivia Hop as your means of transport. Their safe, flexible and trustworthy service have proven to be the best way of getting the most out of your time in South America!
Tours
By law tourists may only enter Kaa Iya National Park with a certified guide. There are a handful of tour operators serving the national park offering different programs for varying lengths of time. The average cost of a 3 day / 2 night tour is anywhere between $300 – 700 US per person which typically includes the following:
Local guide
Accommodation in a tent
Meals and water
Hikes and night safari
Entrance fees
Private Transportation Santa Cruz city – Kaa Iya National Park – Santa Cruz
Most tours can be paid for in advance by credit card. If possible, try to organize a group of 4 or more people to travel with as prices become cheaper the more people sharing a tour. When booking a tour, it's important to note that quality and standards do vary significantly according to price. Higher tour prices usually mean tour staff are paid well year round, guides are extremely professional and knowledgeable, accommodation is comfortable, and tour companies are environmentally conscious. Tourists intent on visiting Kaa Iya should be aware that conditions inside the park are challenging. Due to its remote location, the region has not yet been developed for tourism. Infrastructure is limited, food basic, and temperatures often soar to over 40 degrees. The vast and unforgiving region is easy to get lost in, therefore it's imperative tourists listen to their guide and not veer off on their own. That being said, those who are self-sufficient and prepare adequately for their trip will enjoy a one-of-a-kind adventure, experiencing some of the most unique and fascinating wildlife on our planet.
Tour Companies
Shying away from the prying eyes of tourists, encountering a jaguar in the wild is no easy feat. To increase your chances of seeing a jaguar and other big mammals, Nick over at Nick's Adventures has designed a
custom made tour
 focussed on spotting these gorgeous animals in their natural habitat. Tour highlights include:
Observe big mammals such as jaguars, tapirs and puma roaming freely
Explore the best areas of Kaa Iya National Park including Izozo and Tucavaca
Help check and set up the camera traps which enable the big cats to be photorgaphed in the wild
Enjoy small mammal viewing and birding. Look out for armadillos, marmosets, titi monkeys, brown capichun monkeys and grey brocket deers as well as the previously deemed extinct Chaco or solitary peccary
By Car
The only viable route into Kaa Iya National Park is via the Santa Cruz-Bajo Izoso-Camiri road to the small town of San Jose de Chiquitos. The trip takes around 3.5 hours finishing 150 kilometers north of the park itself. From San Jose de Chiquitos, Kaa Iya can be accessed via cattle paths either on foot or by 4×4 across the Serrania San Jose range. Many tours starting in Santa Cruz access Kaa Iya through the Tucavaca field camp, located on the north-western side of the park, 85 kilometers south of San Jose de Chiquitos. The 265 kilometer stretch of road from Santa Cruz to San Jose de Chiquitos is asphalted, whereas the remaining 3 hour drive to Tucavaca is via a dirt road. While most of the road into Kaa Iya national park is stable throughout the year, entrance to the national park is made difficult during the wet season when parts of the road become unusable due to erosion and mud.
By Bus
The following bus companies serve the Santa Cruz – San José de Chiquitos route:
Trans Carretón: Leaving from Santa Cruz daily at 5pm from Avenida Brasil (diagonally across from Terminal Bimodal)
31 del Este Microbus: Leaving from Santa Cruz daily at 4pm from the corner of Avenida Suarez Arana and Barron
By Train
It is possible to travel between Santa Cruz and San Jose de Chiuquitos via the Empresa Ferrocarril Oriental train. Leaving every Monday, Wednesday and Friday at 4:30pm from the Santa Cruz Terminal Bimodal bus station, the journey takes around 6 hours with tickets costing Bs 22 ($3 US) for a second class ticket and
Bs 50 ($7 US) for a first class ticket. 
Where To Stay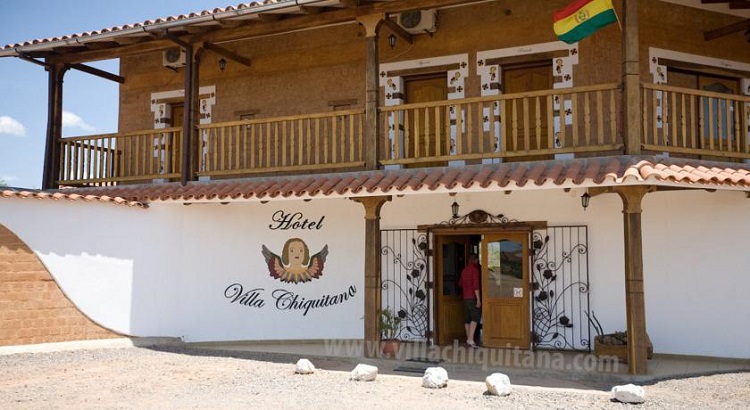 There are no facilities of any kind in the park so carefully planning of your trip is essential. Many tour companies base themselves at Tucavaca field camp, located on the north-western side of the park. Otherwise you can spend the night in the nearby town of San Jose de Chiquitos, making day trips from there. Reputable hotels in San Jose include:
Hotel Villa Chiquitana
Hotel & Resort la Quinta San Jose
Hotel La Casona
Hotel Turubó
La Casa De Mama
Travel Tips
When exploring Kaa Iya, a GPS and self sufficiency are essential
Be prepared for varying weather conditions. Bring a flashlight, sunscreen, sunglasses, hat, long sleeve shirt, long pants, insect repellent, boots and waterproof clothing
Like any tropical country, there is a risk of contracting malaria, yellow fever or dengue fever when in the jungle. To help prevent against insect bites it's recommended to wear long sleeved shirts and trousers, sleep under a mosquito net and to use insect repellent containing DEET, especially at night (see our guide to protecting yourself against mosquitoes). We also recommend consulting a physician prior to visiting Madidi to get the most up to date advice on medications and vaccinations
Do not feed or touch wildlife as it changes their natural behavior and encourages interaction with humans
Take only pictures, leave only footprints. Don't remove anything from the park including plants, nuts, seeds etc.
Have you visited Kaa Iya National Park? Share your experience below: