Santa Cruz
is one of the largest and most pristine parks in the Amazon Basin. Revered for its unique beauty, incredible biodiversity and largely untouched vegetation, Noel Kempff Mercado National Park is one the few places left on earth to experience a truly untouched wilderness. First explored in 1908 by legendary English adventurer Percy Fawcet , it wasn't until 70 years later that the magnificent area was officially declared a national park by Bolivia's government. Originally called Parque Nacional Huanchaca, the name was changed in 1988 to Noel Kempff National Park in honor of the esteemed conservation biologist Dr. Noel Kempff Mercado who recognized the global significance of the area and campaigned tirelessly to protect it. Sharing a border with Brazil, Noel Kempff covers 16,000 square kilometers of land, much of which consists of the Huanchaca Plateau, a sandstone escarpment that rises 550 meters above the surrounding plain. Featuring lush grasslands, crystal clear creeks, numerous waterfalls and dry cerrado woodlands, Huanchaca Plateau's stunning landscapes are thought to be the inspiration for Sir Arthur Conan Doyle's famous novel, "The Lost World". A remote region largely unexplored by humans, this area of the park allows nature lovers to experience some of the most beautiful, yet vulnerable wildlife in the Americas. With an altitudinal range from 200 meters to nearly 1000 meters, Noel Kempff is comprised of several habitats, including Amazon rainforests, deciduous forests, palm forests, swamps, savannah wetlands and semi-deciduous dry forests. Noted for its varied topography, Noel Kempff lies within several biological-geographical regions such as the Amazonia to the north, Dry Subtropical forest to the south, the Brazilian Cerrado to the east, and the Chiquitano Dry Forest to the west. The park also forms part of the "Escudo Brasilero" and is separated from neighboring Brazil by the Rio de Itenez. Designated by UNESCO as a World Heritage Site in 2000, Noel Kempff Mercado is one of the most beautiful and diverse national parks in the world. Whilst somewhat difficult to get to, those that make the effort will be rewarded with an adventure of a lifetime.
Plants and Wildlife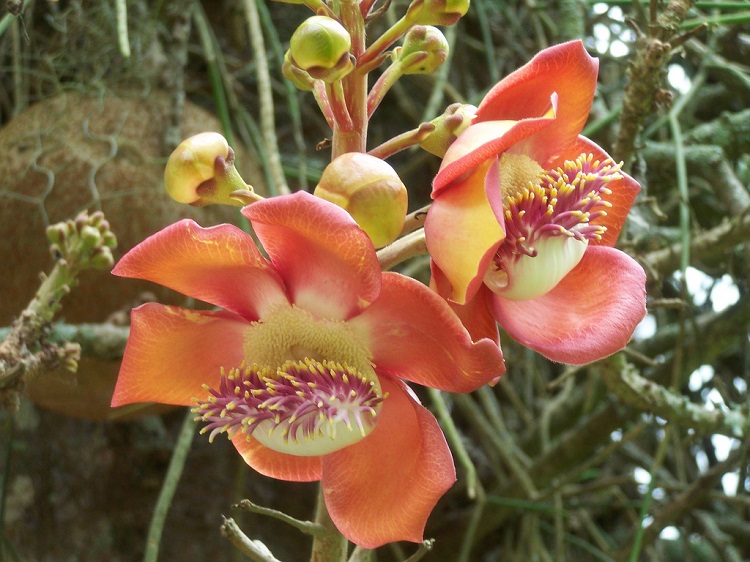 Home to more than 130 species of mammal, 620 species of bird, 62 species of amphibian, 347 species of insect and more than 70 species of reptile, Noel Kempff's isolated position in the Bolivian Amazon makes for a unique wildlife viewing experience. Rare animals found within the park's boundaries include giant armadillos, pink river dolphins, jaguars, green & yellow anacondas, black caimans, tapirs, spider monkeys, macaws and rare river otters. Particularly of interest are the amphibians and reptiles of Noel Kempff National Park which are among the most diverse in the Americas. Unfortunately, many of these species are critically endangered, making conservation research at Noel Kempff more relevant than ever. For botanists and plant lovers, a trip to Noel Kempff will not disappoint. It is estimated that the region contains approximately 4.000 species of vascular plants, including bromeliads, passion flowers, heliconias, aroids, and palms as well as important woods like the "Mara" (mahogany). Such diversity can be attributed to the park's wide range of habitats, making Noel Kempff a thrilling place for scientists to study the rich fauna. Teeming with an amazing array of wildlife and plants, many of which are unique to Bolivia, it's incredible to think there are still thousands of species yet to be discovered inside Noel Kempff National Park.
Weather
As a whole, the region of Noel Kempff National Park can be described as having two distinct seasons:
Rainy season (summer) from October to April
Dry season (winter) from May to September
Temperatures within the park range drastically from an average monthly minimum of 18°C to an average monthly maximum of 30°C. While the average annual temperature is around 25º C, during the dry season, 
temperatures
 can drop down to 3º C for several days when cold dry 
Patagonia
 masses 
seep
across
 the park.
Over the last three millennia there has been a progressive transition from savanna to semi-deciduous forest to evergreen rain-forest, which can be attributed to increased rainfall and a shorter dry season in the region. Currently, the park receives an average rainfall between 1,400 to 1,500 millimeters with the driest month, July, only receiving 18 millimeters of rainfall on average. The best time to visit Noel Kempff National Park is in the dry season. Despite the cooler weather, this is the time when trails are less muddy and roads more accessible. For those travelling between October and April be aware that tours are more likely to be cancelled due to heavy rainfall.
Bolivian Life Quick Tip:
As voted the best way to travel around Bolivia and Peru, we highly recommend choosing Bolivia Hop as your means of transport. Their safe, flexible and trustworthy service have proven to be the best way of getting the most out of your time in South America!
Popular Things To Do
There are two main entrances to Noel Kempff National Park, each with tourism facilities:
Flor de Oro (North Side)
Fly over hundreds of kilometers of pristine rainforest
Cruise along the Iténez river to see pink river dolphins
Splash about at the spectacular Feerico Ahlfeld and Arco Iris waterfalls
Hike along beautiful trails to the camps "Las Torres" and "Lake Caiman"
Explore the woodland savannas around Flor de Oro
Go birdwatching, looking out for brightly colored macaws, white-banded swallows, orange-winged parrots, and black skimmers
Take a boat ride along Pauserna River watching out for giant river otters, caiman, monkeys and even the elusive jaguar!
Los Fierros (South Side)
Climb the red cliffs of Huanchaca Plateau
Soak in sweeping views over the Amazonian rainforest from above the Caparú mesa
Bathe in the crystal clear waters of the stunning 80 meter high El Enchanto waterfall
Camp out on the 100 x 60 kilometer rock/platform of La Mesta, keeping an eye out for pumas and other large mammals like tapirs, peccaries and jaguars
Hike through deciduous forest habitats on the lower slopes of La Meseta
Set off on a night walk, looking out for the glowing eyes of the park's nocturnal animals
Take a canoe trip along the tannin-stained waters of the Paraguá River
Tours
Whilst it's possible to explore Noel Kempff National Park on your own, it's highly recommended to book a tour not only for the convenience of getting there (many of the park's roads are in terrible condition), but in order to get the most our of your experience. There are a handful of tour operators serving the national park offering different programs for varying lengths of time. The average cost for a good quality 4 day / 3 night tour is around $700 US per person which typically includes the following:
Experienced local guide
Accommodation in rustic cabins and/or tents
Meals and drinks (water/juices)
Guided tours and activities
Night Safaris on foot and/or vehicle
Private Transportation by air from Santa Cruz – Noel Kempff – Santa Cruz
Most tours are all-inclusive and can be paid for in advance by credit card. You can book in advance via email or on a walk-in basis directly in Santa Cruz. If possible, try to organize a group of 4 or more people to travel with as prices become a lot cheaper the more people sharing a tour. For those making their own way to Noel Kempff National Park, guides can be hired from either side of the park's tourist facilities for around $25 US per day. Tourists intent on visiting Noel Kempff National Park should be aware that conditions inside the park are challenging. Due to its remote location, the region has not yet been developed for tourism. Infrastructure is limited, food basic, and temperatures can range from freezing to hot. The vast and unforgiving region is easy to get lost in, therefore it's imperative tourists listen to their guide and not veer off on their own. As there is a lot of trekking and climbing evolved when touring the park, a moderate level of fitness is required. All travelers must carry their own camping gear and water when and where appropriate. That being said, those who are self-sufficient and prepare adequately for their trip will enjoy a one-of-a-kind adventure, experiencing some of the most unique and fascinating ecosystems on our planet.
Tour Companies
The following are reputable companies offering daily and multi-day tours of Noel Kempff National Park:
Ruta Verde Bolivia
Nick's Adventures Bolivia
Amboro Tours
Park Fees and Requirements
Entry is free however all visitors must register at the park rangers office before entering the national park.
Getting There
Visitors can access Noel Kempff National Park via land or air:
By Air
Many of the communities located in the vicinity of the park, such as Florida, Porvenir, Piso Firme and Remanso have landing strips. The park has also landing strips in the area of Los Fierros, Flor de Oro, Mangabalito, Las Gamas and Huanchaca. Most people choose to fly via small plane to Noel Kempff National Par not only for the convenience, but for the magnificent views over the dense green jungle and cascading waterfalls. The average travel time from Santa Cruz is around 2.5 hours.
By Land
Please note: Roads are only accessible during the dry season using. A 4WD is required costing around $100 US per day to hire. 
North Side:
Trans Bolivia bus company has one bus a week making the trip from Santa Cruz to the village of Remanso, located at the northwest corner of the park. From Remanso it is another five to nine hours by boat along the Rio Itines to Flor de Oro. Here you will find a tourist camp which is used as a base for excursions to the Feerico Ahlfeld and Arco Iris waterfalls. Alternatively you can catch the night bus from Santa Cruz to San Ignacio, where you can organize transport to and from the park. Your best bet is to head to the Noel Kempff SERNAP* Office in town and ask them for their advice on the best way to access the park at the time. Trips to the north side take a minimum of four days.
South Side:
Noel Kempff is a 700 kilometer drive from Santa Cruz. Along the way you will pass the Jesuit Mission towns of San Javie and Conception where you can explore the beautiful churches, have dinner and spend the night. From here, the remaining 200 kilometers is off-road driving onto the small village of La Florida which borders the park. If travelling by public transport, take a bus from Santa Cruz bound for Piso Firme or Remanso getting off at Las Lajas. From here it is another 35 kilometers to the small La Florida, however there is no public transport , so you will have to either hitch a lift with one of the logging trucks passing by or take a bicycle with you on the bus from Santa Cruz and ride the remaining distance. From La Florida there is a track which runs 35 kilometers into the park where you will find the camping grounds of Los Fierros. Alternatively you can catch the night bus from Santa Cruz to San Ignacio, where you can organize transport to and from the park. Your best bet is to head to the Noel Kempff SERNAP* Office in town and see if there are any 4WD's available for hire in nearby La Florida. To get back to Santa Cruz you will need to take the once-a-week-bus from La Lajas back to Santa Cruz which only leaves on a Sunday. Trips to the south side take a minimum of 7 days. *SERNAP = National Service of Protected Areas. It's a government institution in Bolivia charged with safeguarding the country's protected areas
Where To Stay
The main eco-tourist facilities within the national park are camp Flor de Oro on the north side and Los Fierros on the south:
Flor de Oro has lodging capacity for up to 35 people in double occupancy cabins (each with private bathrooms), solar generated electricity (110 and 220 volts), a large kitchen/dining area, an observation tower and a large interpretation center.
Los Fierros is a very run down lodge with capacity for up to 25 people. There is no running water or electricity and the nearest river is about 3 kilometers away. On the upside, there are over 40 kilometers of well developed trails including a self-guided interpretive trail.
Travel Tips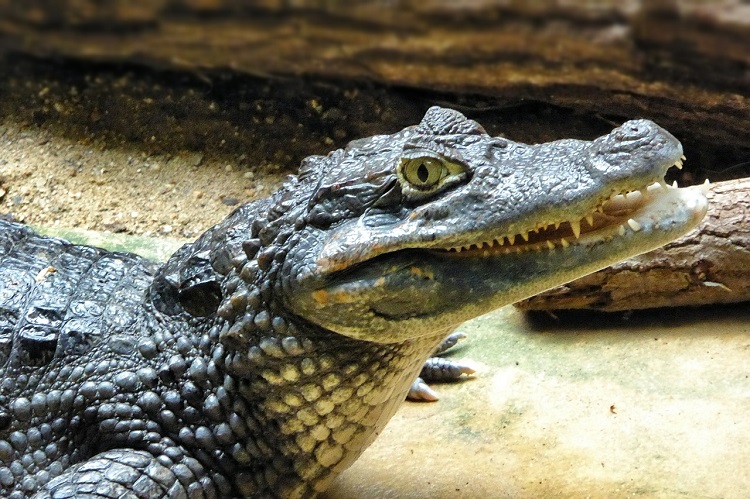 Be aware that due to many years of neglect, much of Noel Kempff's airstrips, roads and lodges have been destroyed making it very difficult for tourists to explore the park on their own.
When exploring Noel Kempff National Park, a map and self-sufficiency are essential
Be prepared for varying weather conditions. Bring a flashlight, sunscreen, sunglasses, hat, long sleeve shirt, long pants, insect repellent, boots and waterproof clothing
To minimize the risk of malaria and insect bites, wear long sleeved shirts and trousers, sleep under a mosquito net and use insect repellent containing DEET, especially at night (see our guide to protecting yourself against mosquitoes). We also recommend consulting a physician prior to visiting Noel Kempff to get the most up to date advice on medications and vaccinations
Do not feed or touch wildlife as it changes their natural behavior and encourages interaction with humans
Take only pictures, leave only footprints. Don't remove anything from the park including plants, nuts, seeds etc.
Have you visited Noel Kempff National Park? Share your experience below:
Located over 600 kilometers northeast of