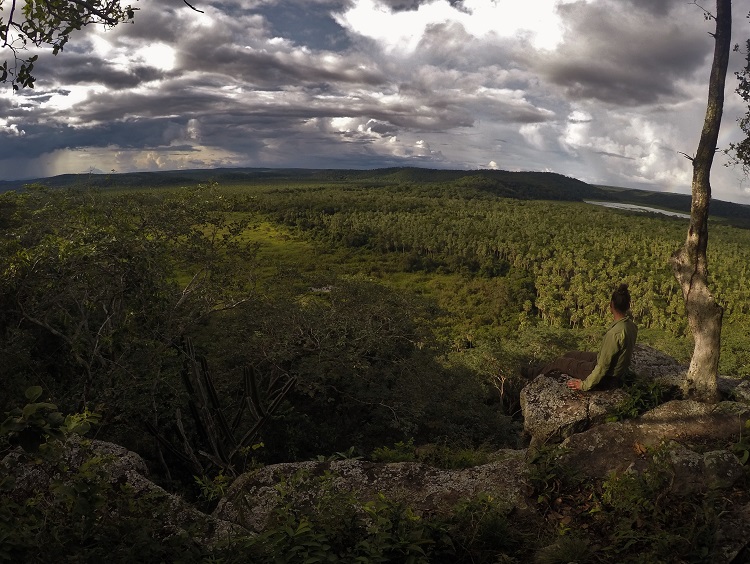 One of Bolivia's best kept secrets, San Miguelito Jaguar Conservation Reserve is a working cattle ranch located just 3 hours drive from Santa Cruz boasting some of the highest densities of jaguars found anywhere on the planet.
Because of its location smack bang in the center of the agriculture belt of Bolivia, many of the cattle ranches surrounding San Miguelito have succumbed to extensive deforestation, resulting in the displacement of wildlife from their natural habitat.
Fortunately, San Miguelito's cattle ranch still has over 90% of its natural forest remaining, giving these vulnerable animals a place to thrive and survive.
Thanks to its wide variety of habitat types, San Miguelito Jaguar Conservation Reserve is also one of the most species-rich in Bolivia, making it an ideal destination to observe jaguars and other big mammals in the wild.
About The San Miguelito Jaguar Conservation Project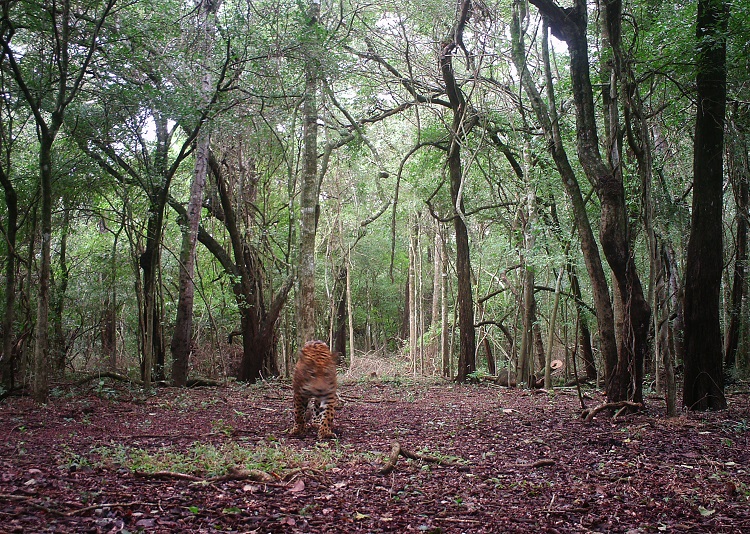 Over the years, farmers in the properties surrounding San Miguelito have been killing jaguars in order to protect their cattle from being eaten. As a result, the number of jaguars in the region have dwindled and the concern now lies as to how to stop these beautiful big cats from becoming extinct.
The first of its kind in Bolivia, the San Miguelito Jaguar Conservation Reserve was established to help save the iconic jaguar from extinction. The idea behind the project is to develop sustainable and controlled eco-tourism to the ranch, with money raised going directly towards recovering the loss of cattle by jaguars so farmers will no longer have a reason to shoot them.
Education is also a key factor in protecting wildlife, so the project works at teaching local communities about the importance of jaguars and big cats to the region's eco-system, as well as training locals to become tour guides and make handicrafts so they may also benefit directly from tourism to the area.
A worthy cause, tourists who visit this unique property will be directly supporting conservation, helping to save the lives of jaguars in Bolivia.
The Ranch Experience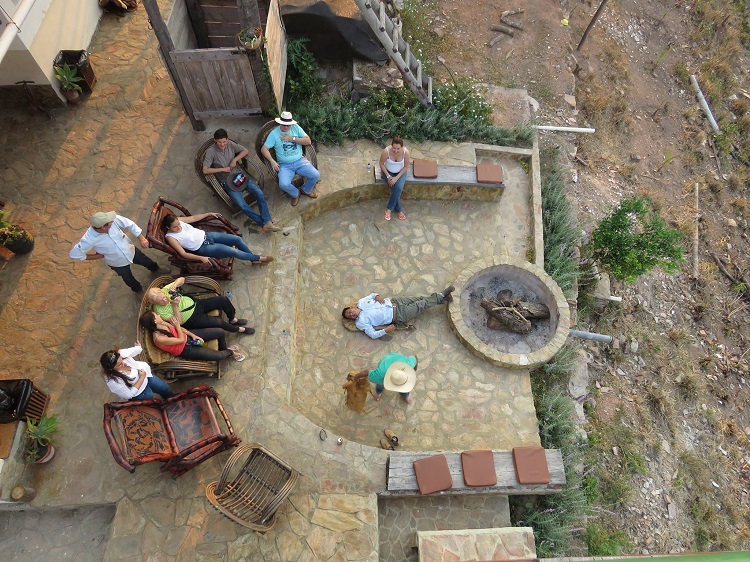 A home away from home, the cattle ranch is a stunning oasis nestled among the natural beauty of the sub tropics. Days are spent hiking the countless eco-trails, checking camera traps, canoeing San Julian River, fishing, bird watching or simply chilling in the ranch's hammocks. During the evening, guests can enjoy relaxing by the fire, chatting to the owners all while soaking in the amazing 360 degree views.
Accommodation in the spacious, family run lodge is clean and comfortable, featuring several private rooms and bathroom facilities. Delicious home-cooked, Bolivian-style meals are served three times a day, keeping guests fuelled throughout their stay. All the staff at San Miguelito are kind and caring, and because there is only room for 11-12 visitors at any one time, the lodge remains a peaceful place to hang out any time of the day.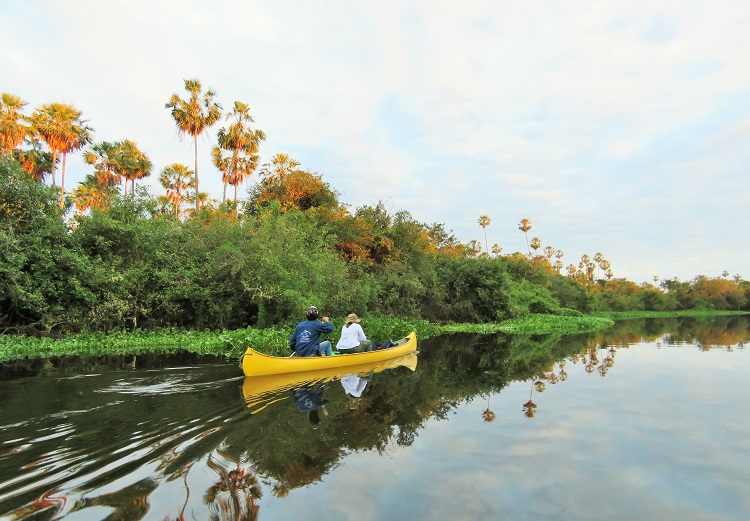 Activities at San Miguelito Jaguar Conservation Reserve:
Canoe Trips: keep your eye out for wildlife as you navigate the San Julian river along the private reserve
Bird Watching: a great variety of bird species have made their home close to the ranch
Trekking: walk along the eco-trails, checking camera traps to view wildlife that inhabit the area
Horse-riding: explore the ranch like a real-life cowboy/girl
Swimming: cool off in the beautiful fresh water lakes
4×4 trips: go on a spotlight drive to observe the ranch's nocturnal animals
Fishing: spend time fishing for piranha and other species
Star Gazing: observe a beautiful star-lit sky through binoculars and telescopes
Tours To San Miguelito Cattle Ranch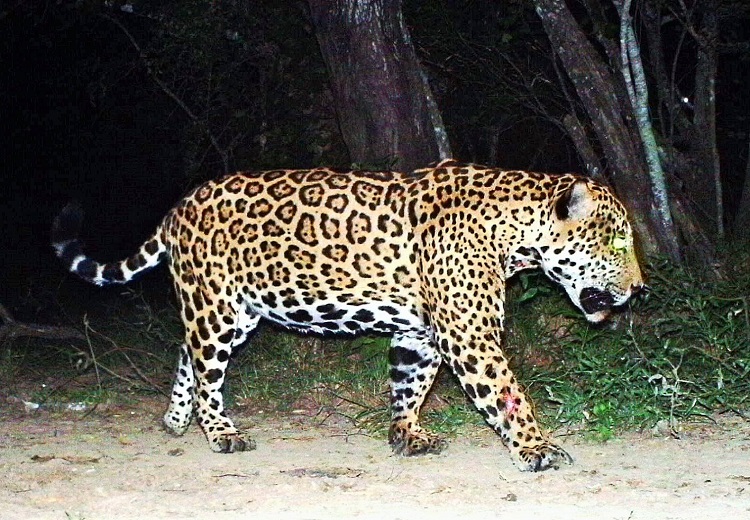 Ever wanted to see a jaguar in the wild?
Eco-minded tour company, Nick's Adventures Bolivia, has designed an epic tour focused on spotting these gorgeous animals in their natural habitat, one of the most densely populated jaguar habitats in South America. Nick's tour not only provides the chance to spot these elusive creatures in the wild, but also pumas, ocelots, tapirs, toucans, anteaters, giant armadillos, caimans, monkeys, peccaries and deer, to name a few.
Number one on Trip Advisor, Nick and his team are heavily focused on providing responsible and safe wildlife experiences. They are experts at finding wildlife and will go out of their way to give you the best viewing opportunities possible for a large variety of wildlife. It's important to remember, though, that all animals at San Miguelito are in their natural environment, so big mammal sightings aren't always guaranteed.
SAMPLE 3 DAY / 2 NIGHT ITINERARY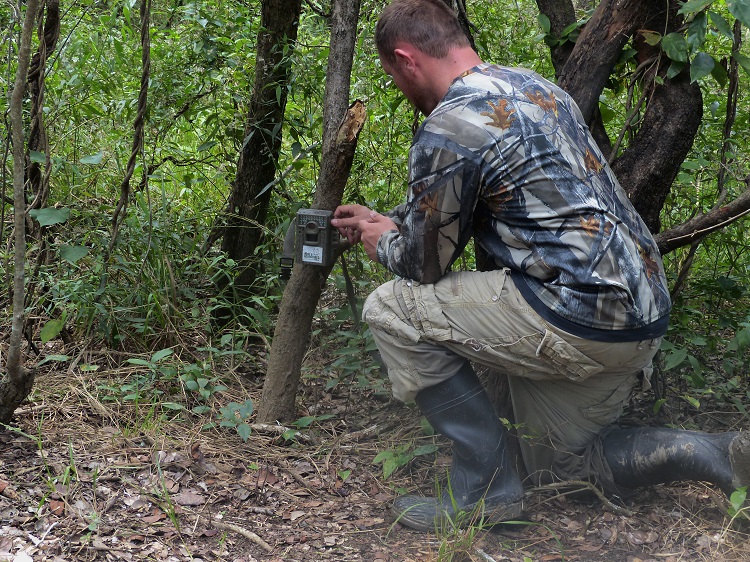 Day 1
Departing at 7.30am, you will commence a 3 hour drive to the Cattle Station. Along they way you will see just how much land has been cleared for soya and you'll also pass through the colonies of Menonitas who are largely responsible for most of the land clearing in the region. Arriving at the property you'll have time to unpack all of your belongings and have lunch.
Around 3 pm you will set off for a hike to an area of the property where Nick and his team regularly capture images of Jaguars on their camera traps. Here you will check for tracks and wildlife and collect old camera traps that have been set up on previous trips. If good jaguar tracks are observed, you'll get to stop and make plaster casts which make excellent souvenirs.
Finally you'll return to the lodge after dark where you'll have a freshly prepared dinner awaiting you. You will also get the chance to check the images from the camera traps.
During the evening you'll have the option of a night spotlighting drive/walk or fishing in the nearby river for piranhas. This river is also an excellent place to see spectacled caiman and capybara which are common and form a large percentage of the jaguar's diet.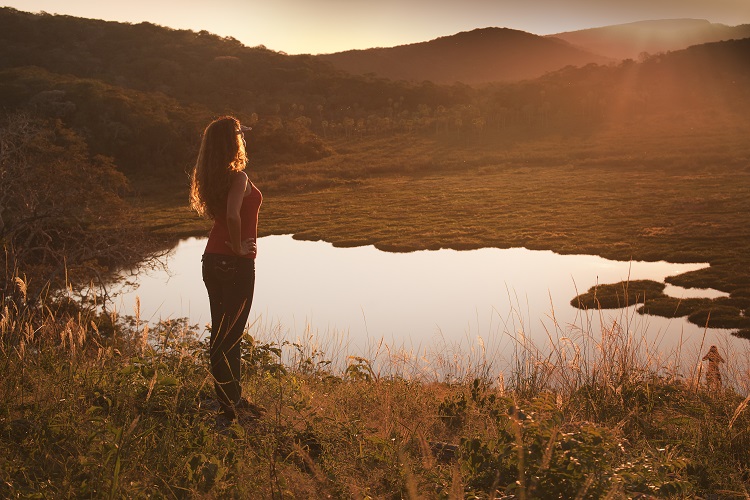 Day 2
Begin the day with an early morning trek in the hope of seeing wildlife. These hours are perfect for seeing monkeys and toucans and with luck you will get to see some of the larger mammals. Today you will also get to visit a different area of the property where jaguars have been known to hang out. Later, you'll return for a freshly prepared breakfast and have a couple of hours to fish for piranha or learn about life on a cattle station.
After lunch you will set off to another location where you'll be spending the night. This area of the property is close to the only river in the region and where the most big cat images have been recorded. Upon arrival you'll get to set up a series of animal hides (tents surrounded by army camo nets) and if you're lucky, a jaguar, puma or tapir will walk past.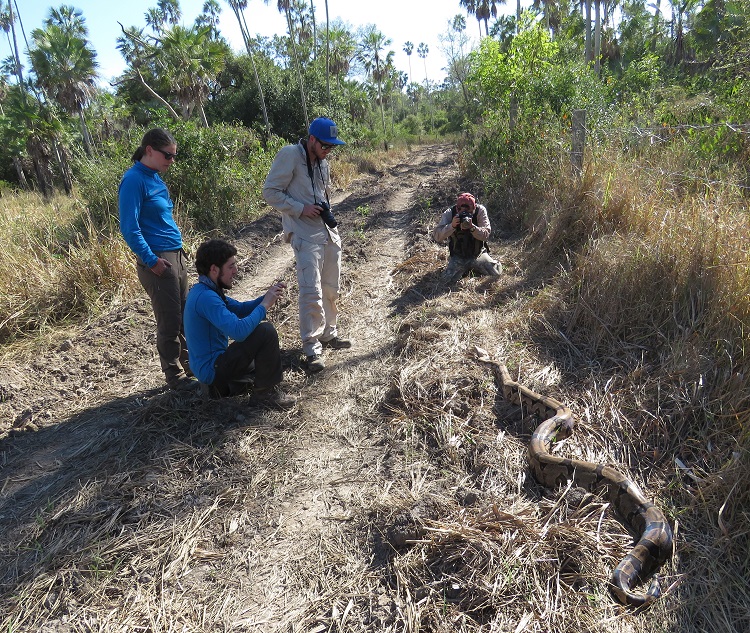 Day 3
Spend the early morning in the hides watching for wildlife before eating breakfast by the campsite. Once all the equipment has been packed you'll slowly hike back to the lodge, along the way passing through many different types of landscapes, so keep your eyes peeled for wildlife. At 12:30pm you will get to enjoy a freshly prepared lunch after which you'll say goodbye to the Ranch and return to the city of Santa Cruz.
TOUR DETAILS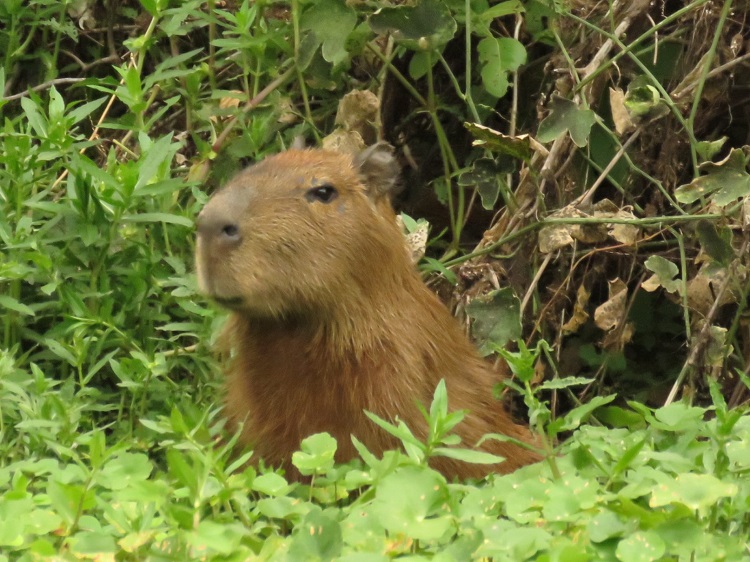 Duration: 1 – 3 days
Availability: year round
Type: wildlife / ranching
Meeting point: pick up from hotel in Santa Cruz
Drop off point: drop off at hotel in Santa Cruz
Suitable for: families, bird watchers, wildlife watchers, adventure travellers
INCLUDED IN THE PRICE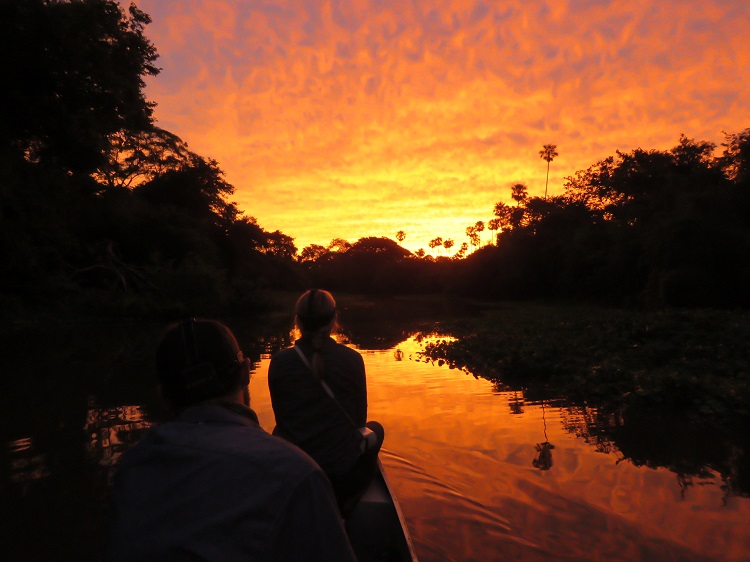 Hotel pick-up and drop-off service
Comfortable 4WD transport with professional driver
English/Spanish speaking guide
Accommodation (cabin with beds)
Equipment such as tents, animal hides, etc
Meals
Torches, batteries and repellent are available for purchase from the lodge
WHY CHOOSE NICK'S ADVENTURES BOLIVIA?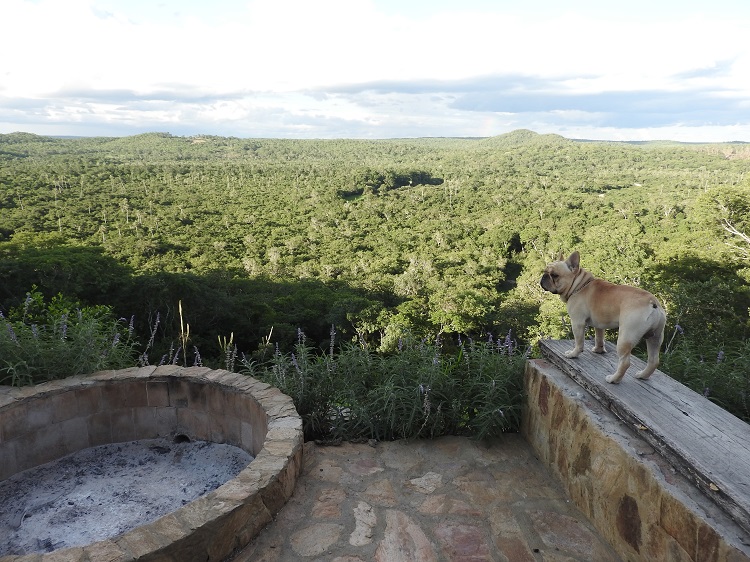 Tours are professional, safe and very well organised
Nick's tours take you to the very best locations inside San Miguelito Jaguar Conservation Reserve
Guides are friendly, passionate and incredibly knowledgeable about the surrounding area and wildlife
Tourists are always accompanied by a trained guide who knows the area well and has first aid qualifications
Nick and his team are very involved with wildlife conservation in Bolivia
It's a fantastic opportunity to get off the beaten path
BOOKING A TOUR
To book a tour with Nick's Adventures or to receive more information please fill out the following form: