Famed for its colorful history, unique customs, diverse wildlife and jaw-dropping landscapes, Bolivia is a mecca for adventurers seeking the path less traveled. While rich in natural wonders, Bolivia is still a developing country, limited chiefly to backpacker haunts, budget hotels and family-run guest houses. That being said, more and more luxury hotels are popping up around the country, especially in the fast-growing metropolitan areas. Because accommodation prices in Bolivia are significantly cheaper than Western hotels of the same standard, tourists are in the fortunate position of gaining first class experiences without breaking the bank. So if your travel style is more up-scale than budget backpacker, or you just fancy splashing out for a couple of nights during your South America trip, consider staying at one of the following luxury hotels in Bolivia.
Note: The following prices are listed in US dollars and are based on two people sharing a room
Hotel Rosario Lago Titicaca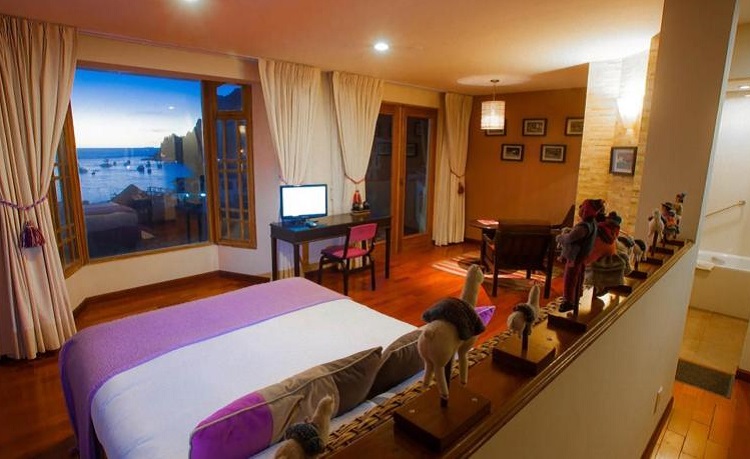 Location:
Copacabana
Price:
Single, Twin and
Double rooms from $108 Situated only 1 block from the world's highest navigable lake, Hotel Rosario Lago Titicaca is a modern hotel offering a warm atmosphere perfect for unwinding and relaxing. Featuring 28 clean and comfortable rooms with colonial architecture, indigenous art and unparalleled views to the lake, the hotel is the perfect combination of modern convenience and local charm. Hotel Rosario also has an on-site restaurant and multi-level garden patio, perfect for enjoying a sunset over the lake while eating fresh trout and sipping on Bolivia's finest wines. Hotel facilities include free WiFi, complementary breakfast, tea and coca maté, 24 hour desk, safe storage for left luggage, overnight laundry and currency exchange. For additional relaxation, there is a games room and a lounge with a fireplace.
Casa Grande Hotel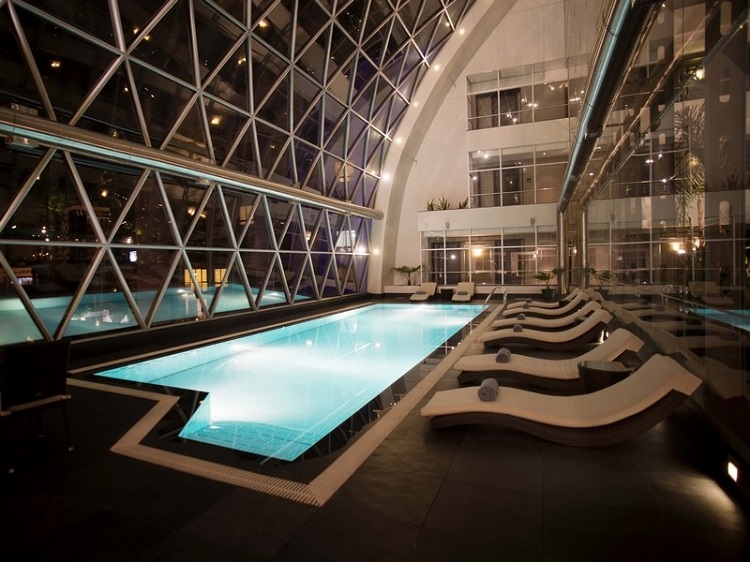 Location:
La Paz
Price: 
Executive King Room from $213; Deluxe King Room from $227; Presidential Suite from $610 Well deserving of its 5 stars, Casa Grande Hote is a luxury hotel conveniently located in the exclusive residential area of La Paz, only meters away from the city's best shops, restaurants and cafes. Featuring wide corridors and indoor gardens surrounded by a large central atrium covered by a glass dome, the unique space creates the ideal environment for stimulating your senses. There are 65 contemporary yet cosy rooms to choose from showcasing some of the best views of the city, not to mention a spectacular presidential suite with an area of 148 m
2
. Also onsite is a restaurant which features international and local food as well as a delicious complementary buffet breakfast. There is also an indoor pool, gym, top floor bar/lounge and free WiFi for guests to enjoy. Most notable however is the warm, efficient and personalized service, along with attention to detail; one of the most important aspects in providing a memorable hotel experience.
Stannum Boutique Hotel & Spa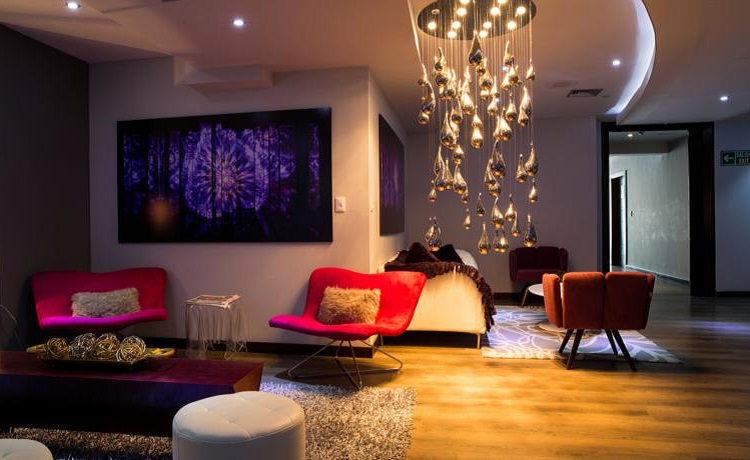 Location:
La Paz
Price: 
Executive King Room from $145;
Premium King Room (City View) from $159; Premium King Room (Mountain View) from $174 Conveniently located in the heart of La Paz within the popular Multicine Mall, Stannum is known to be the city's first boutique hotel offering travelers a glamorous and peaceful escape from the hustle and bustle of the world's highest city. Designed by Jorge Avila and Nhora C. Quintero, both well known for their work in Chile, Florida and the Caribbean, the hotel's decor is Art Deco combined with contemporary design. Guests can enjoy access to the cinema, gym, gourmet restaurants, shops, bank, game rooms, and ATMs, as well as unparalleled views of La Paz from their twelfth floor room.
Sky Hacienda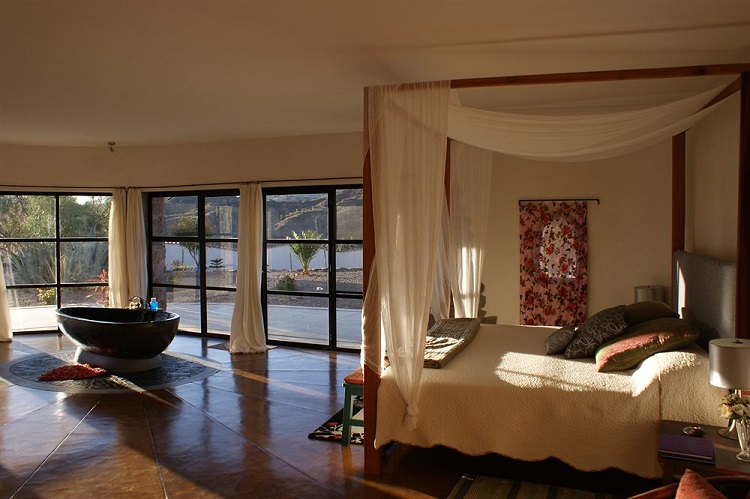 Location:
 Yotala
Price: 
Double Room from $107; Deluxe Suite from $141 Looking to recharge the batteries? Sky Hacienda is a luxury boutique hotel located in the Bolivian Andes, only 20 minutes from Sucre. The architecturally unique dwelling offers guests the chance to relax in a tranquil setting whilst enjoying delicious food and impeccable hospitality. There are only two rooms at Sky Hacienda, both clean, spacious and tastefully decorated. Guests can revel in activities such as reading, swimming and soaking in the hot tub under a starry sky. There are also multiple roof terraces from which to enjoy spectacular mountain views as well as a large spacious living room with fireplace, library and cable TV, a beautiful garden featuring a 17-meter solar-heated pool and an outdoor meditation room, perfect for unwinding after a busy day.
Bolivian Life Quick Tip:
As voted the best way to travel around Bolivia and Peru, we highly recommend choosing Bolivia Hop as your means of transport. Their safe, flexible and trustworthy service have proven to be the best way of getting the most out of your time in South America!
El Pueblito Resort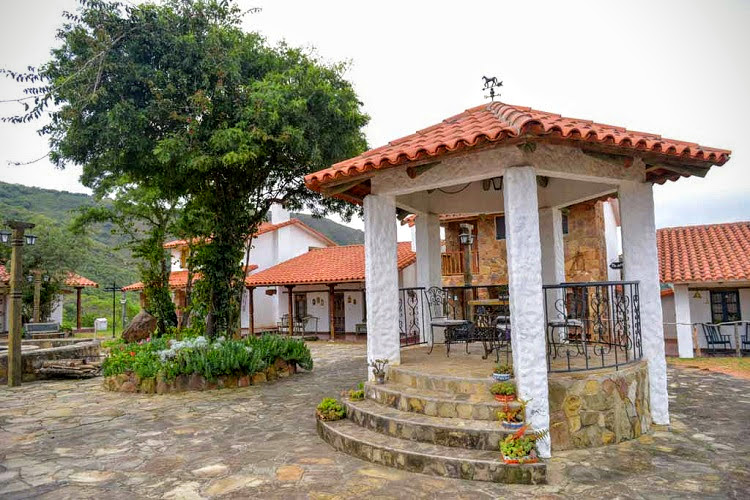 Location:
 Samaipata
Price: 
Double room from $77 A small replica of a Bolivian colonial village, El Pueblito Resort is a beautifully crafted hotel featuring a main square, observation deck, children's park, hillside pool, stone ruins, small houses and even a chapel.  Each room is designed as town shops such as The Seamstress House, The Library, The Tavern, The Bakery, The Beekeeper's, etc. and decorated using a perfect combination of rustic materials from the past and the comforts of today. Many of the rooms also offer sweeping views over the town of Samaipata. From the fresh cut plants and manicured grounds to the beautiful art and attentive service, it's the small attention to detail which makes El Pueblito Resort so peaceful and inviting.
Los Tajibos Hotel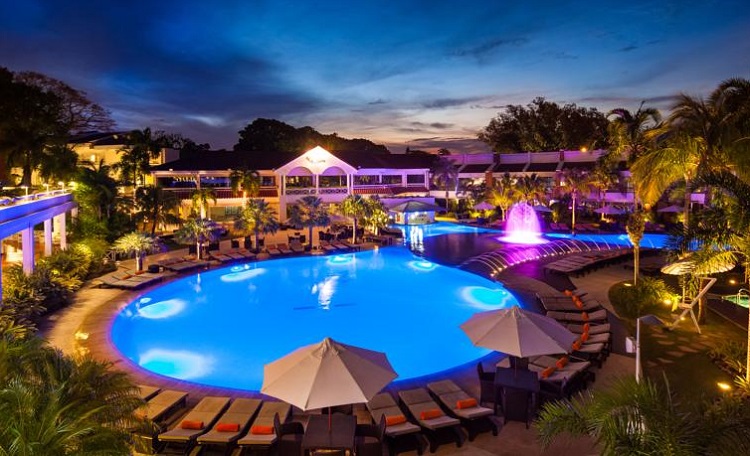 Location:
Santa Cruz
Price: 
Standard Double or Twin Room from $228; Executive Double or Twin Room from $237; Deluxe Double Room from $267; Junior Suite from $307 Both the business and leisure traveler will adore Los Tajibos Hotel, a little oasis conveniently located within minutes of Santa Cruz's most popular sites, nightlife and restaurants. Choose from one of the 208 air-conditioned rooms furnished with chic décor and featuring flat-screen TVs, free WiFi, 24-hour room service, mini bar and much, much more. Along with 3 restaurants, this hotel boasts a full-service spa and an outdoor pool. Free buffet breakfast, free WiFi in public areas, and free self parking are also provided. Additionally, a gym, a bar/lounge, and a coffee shop/café are onsite.
Inboccalupo Apart Boutique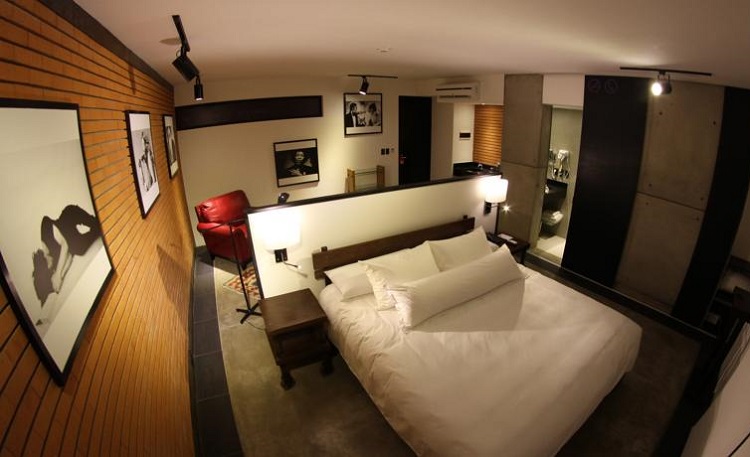 Location:
Santa Cruz
Price: 
Single Apartment from $185 ; Single Duplex from $204 ; Double Duplex Apartment from $236 You'll find luxury in every corner at the Inboccalupo Apart Boutique which boasts 20 lavish apartments in an industrial chic style, featuring free WiFi, city-view balconies, LCD TVs with cable channels, free toiletries, mini-bar, air-conditioning, room service, premium bedding and complimentary buffet breakfast. Onsite, guests can make use of the outdoor pool, fitness center, coffee shop, meeting room, communal terrace, snack bar and shared lounge. Also on offer is free parking, a concierge service and dry cleaning. The service at Inboccalupo is unparalleled and the staff are particularly accommodating, making your stay that bit more special.
Altiplano Hotel Boutique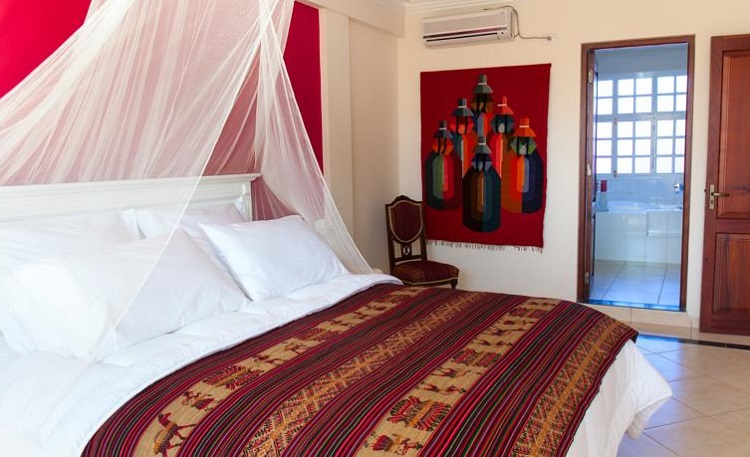 Location:
 Tarija
Price: 
Standard Double Room from $85 ; Comfort Double Room from $90 ; Suite $96 Choose from one of the beautifully appointed rooms at the Altiplano Hotel Boutique for a cosy and luxurious stay in Bolivia's tranquil city of Tarija. Offering a level of personalized service not often seen in other Bolivian hotels, it's no surprise that Altiplano Hotel is one of the most popular B&Bs in the region. Rooms are individually decorated using Colonial style décor and feature private bathrooms, quality linen, air conditioning, free WiFi and cable TV. The main suite has a luxurious size rain-fall shower and spa bath. Guest are treated like family and are offered fantastic advice on what to see and do in the area. Only a 5-minute drive from the bus terminal, an 8-minute drive from Oriel Plaza Airport and 10-minute walk from the main plaza, Altiplano Hotel Boutique is the ideal base for your stay in Tarija.
Hotel de Sal Luna Salada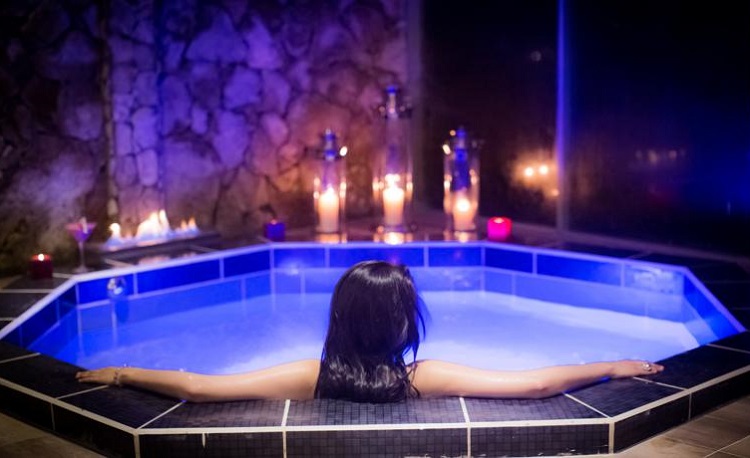 Location:
 Uyuni
Price: 
Deluxe Double and Twin Room $280 Situated within Bolivia's famous Salar de Uyuni,Hotel de Sal Luna Salada has the amenities and services you need for an all-around luxurious stay while relaxing at one of the most remote hotels on Earth. What makes Hotel de Sal Luna Salada so unique is that all 49 rooms have been built entirely with blocks of salt. Rooms have been finely decorated with fabrics of the area and are equipped with central heating, private bathroom, hot water, a salt desk, goose down pillows, thermal sheets and electric blankets. Some rooms offer a lake view while the suites also include views of the Volcano Tunupa. Hotel de Sal Luna Salada has been designed to take full advantage of the silence, privacy, and spaciousness of the surrounding landscape, ensuring deep rest after a long day of excursion. There is a restaurant on site where guests can enjoy excellent cuisine and a wide Andean national wine cellar. There is also a games room with fireplace perfect for unwinding after a day touring the flats as well as a spa area, Jacuzzi and sauna.
Do you have a luxury hotel recommendation for Bolivia? Share in the comments below: