This is a guest contribution from blogger Aoife Hoey from Two Hungry Backpackers
Coroico was never in our plans. In fact, two days before our arrival there we had never even heard of it! A violent strike had erupted in the town of Potosi, shutting down much of the bus network in Southern Bolivia, meaning that we had to change our plans. Coroico became our plan 'B', and we loved it! So much so in fact that we've put together a little highlight package here for you, imaginatively entitled "Two Days in Coroico ".
Day One
Take a microbus from Villa Fatima in La Paz at 7:30am, and you should arrive in Coroico at around 10am. First things first, get yourself some breakfast. We highly recommend the Huevos Rancheros at 'Flor De Los Andes' (inside the Kory Hostel adjacent to the main plaza). It is served with coffee or tea, toast and fresh juice for just 22 Bolivianos. Bargain! The Café also boasts great views and a friendly owner who will give you a quick rundown on Coroico.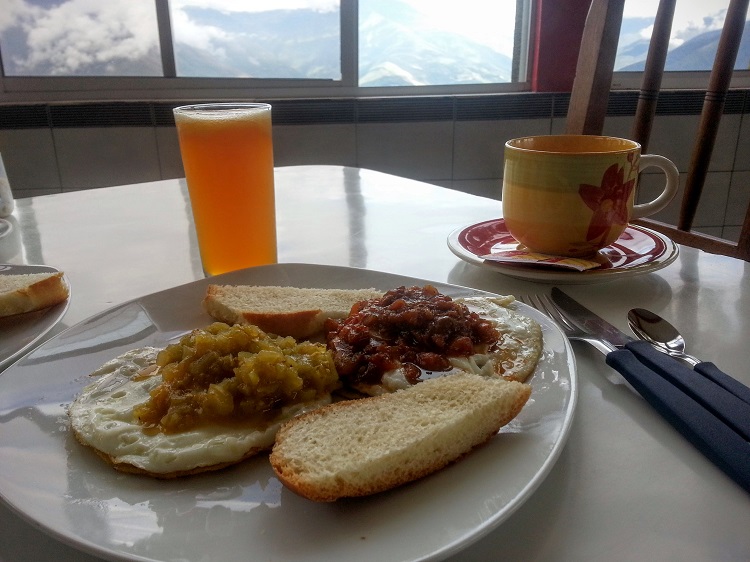 Once you have a bit of food in your belly, trek uphill from the plaza to check in to the 'Hostal Bicentenario'. Run by José Antonio this is a great budget option. It has a slight feeling of being a work in progress, but we thoroughly enjoyed our time here. The WiFi was a bit weak, but terrace view alone is worth staying for. When you have settled in, pop on your hiking boots and make your way up Cerro Uchumachi. Just step out of the hostel and turn left. After a few hundred metres you'll see a trail leading uphill on your right hand side. There are some stunning views of the Yungas valleys from the top of the hill, but be sure to bring some water with you. Depending on your pace the hike should take between 2 to 4 hours.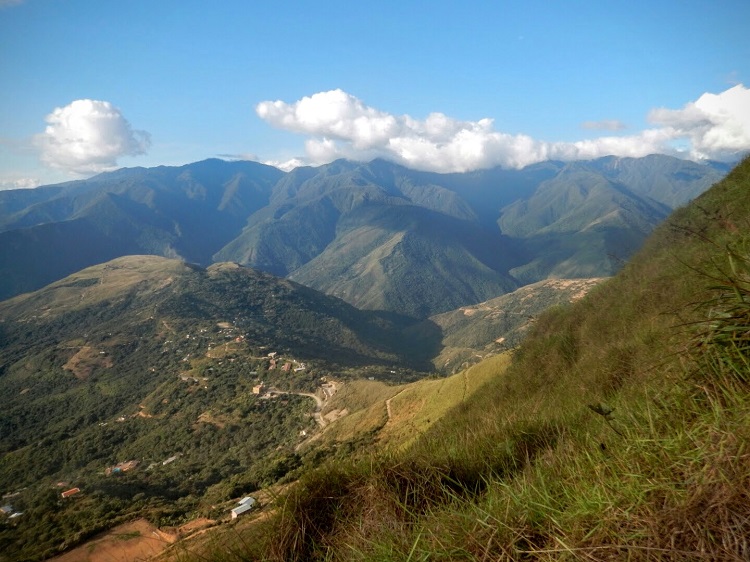 After the hike you'll have built up quite a hunger, so we suggest visiting the Hawaii restaurant. It serves up decent homely cooking at very reasonable prices, and probably has the best internet connection in town. Once you've had your fill and caught up with everyone on Facebook, pop around the corner to the Coroico Star Cafe to book a Death Road tour with them for day two. Having done quite a bit of research into tour operators we found them to be the best value and super friendly!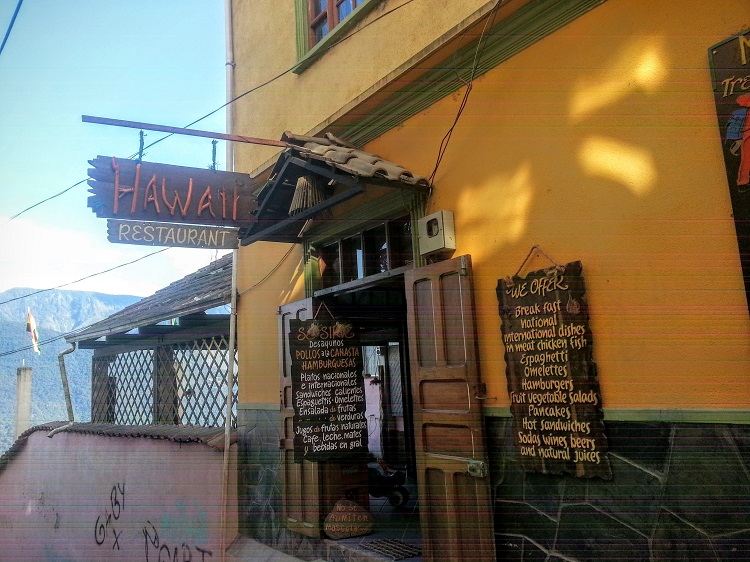 For the rest of the afternoon you may want to relax a bit. Live like a local and have a little siesta, or take advantage of the hostel's terrace and enjoy the views with a good book and a glass of wine. In the evening the town will start to come alive again around six o'clock. Stroll through the shops for souvenirs or just sit in the plaza and people watch. When the pangs of hunger begin, head for Toto's Pizzeria. Generally speaking we've found the pizza in South America to be a bit disappointing, but the little French lady running the operation here is an exception! After dinner, an early night may be a good idea. Tomorrow will be a busy day!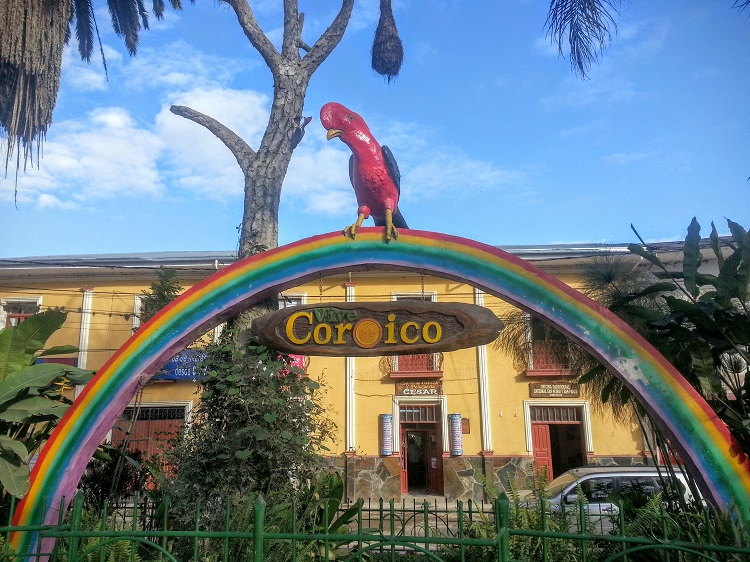 Bolivian Life Quick Tip:
As voted the best way to travel around Bolivia and Peru, we highly recommend choosing Bolivia Hop as your means of transport. Their safe, flexible and trustworthy service have proven to be the best way of getting the most out of your time in South America!
Day 2
You'll have to drag your weary bones out of bed early to meet your tour group in Coroico Star for breakfast which is included as part of the tour. Enjoy the pre-cycle calm, as before you know it you'll be hurtling down the
world's most dangerous road
! The tour will depart at about 08:30, and deliver you back for lunch around 14:30. Again, lunch is included as part of the package, as well as a CD of photos and videos of your trip.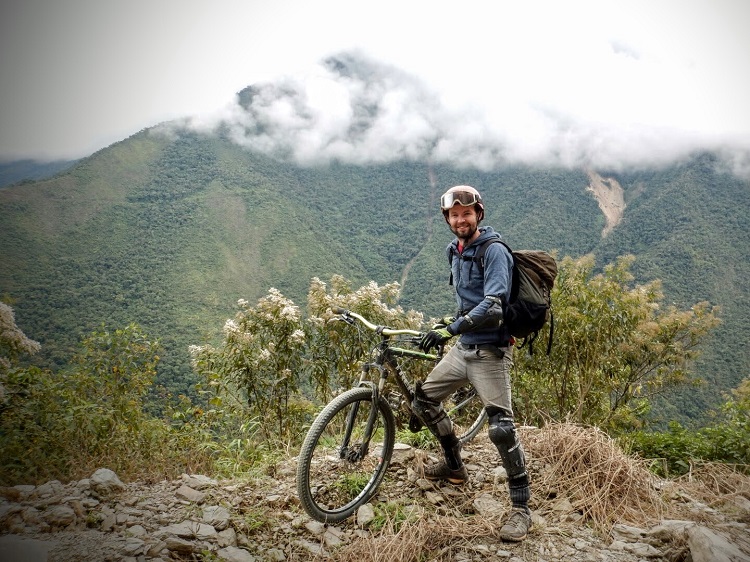 If the adrenaline rush hasn't sent you for an afternoon nap, there is a beautiful 7 kilometre walk out to some waterfalls just outside of town. For 2 Bolivianos you can cool off with a chilly dip in its refreshing waters. Taxis back into town run regularly, and only cost 5 Bolivianos per person- don't pay more, this is a set fare.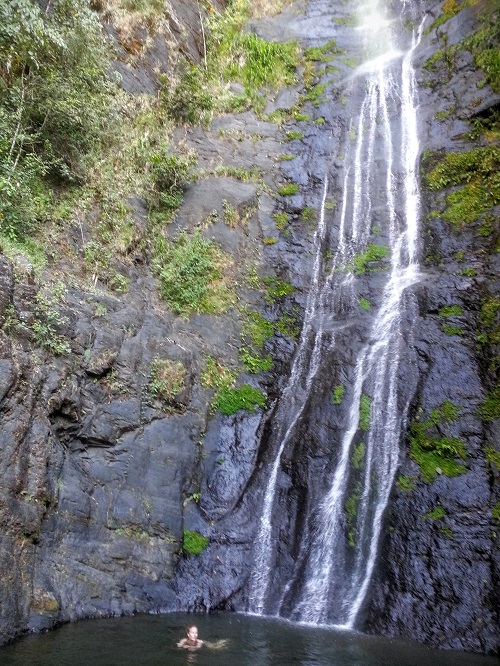 For dinner, choose between a tasty and spicy Mexican meal in 'Bamboo', or get your fondue on in 'La Casa Fondue'. Whichever you choose, wash it down with a nice cold
cerveza
, you deserve it! In the morning buses to
La Paz
run regularly, or if you're looking for more adventure, consider the longer trip to
Rurrenabaque
to explore the Amazon basin.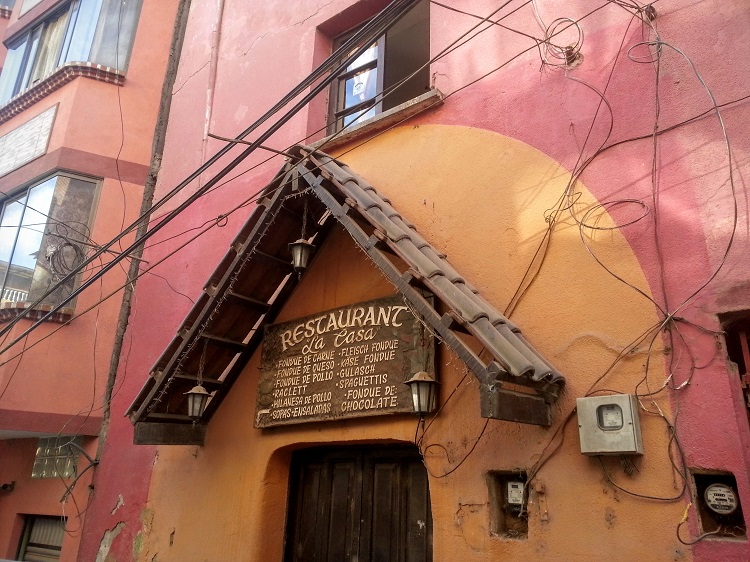 We hope this little guide helps you enjoy Coroico as much as we did. There are loads more activities to experience in and around Coroico such as zip lining, extreme hammocking or visiting the nearby animal sanctuary.
If you can think of anything else, why not share your ideas in the comment section below:
Two Hungry Backpackers is a travel blog created by Hugh and Aoife who are currently backpacking through South America in search of food and adventures on a budget. You can follow their blog for tips, stories and recipes at TwoHungryBackpackers.com or on Twitter.