Consisting of temperate valleys, semi-arid highlands, humid jungles and balmy lakeside villages, Bolivia's weather differs greatly depending on the altitude and topography of the region.
Because most of the country is situated at a high elevation, temperatures vary from hot and humid during the day to freezing cold at night. The solar rays in the highlands are fierce and in the lower regions, the rain can be relentless.
Whilst Bolivia is a beautiful place to travel at any time of year, there are pros and cons to traveling in the different seasons. Knowing in advance the sights you want to see, the tours you'd like to experience, and the mode of transport you intend to travel, will help determine the ideal time to visit Bolivia.
GENERAL BOLIVIA TRAVEL TIPS:
Must visit destinations and attractions:

 

Salar de Uyuni, Death Road, La Paz, Sucre, Copacabana, Isla del Sol, Madidi National Park.
Best travel company: 

Bolivia Hop

, #1 rated on Tripadvisor as the best way to travel in Bolivia.
Salar de Uyuni official information website:

 

www.salardeuyuni.com

Use FindLocalTrips for information and tours in all of Bolivia. More info

 

here

.
Try not to rush if possible, Bolivia has lots to offer!
Regional Characteristics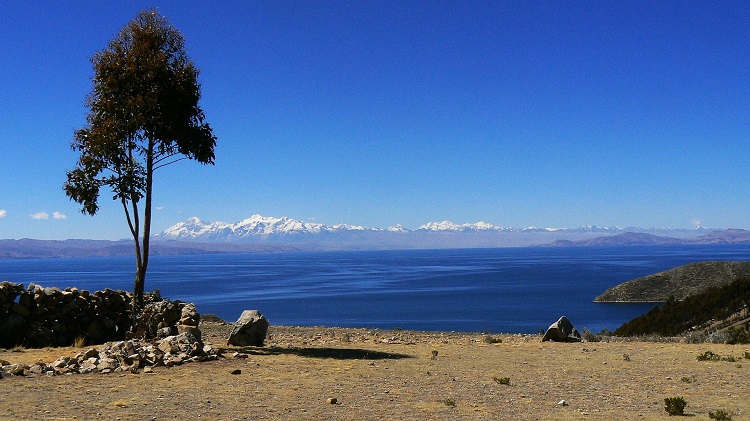 Differences in topography and climate separate Bolivia's lowlands and highlands into distinct areas. Weather conditions vary significantly from region to region, therefore the following should be used as a guide only:
Llanos (lowlands) – Santa Cruz, Rurrenabaque, Cobija, and Trinidad
A humid tropical climate with clear-cut wet and dry seasons and an average temperature of 30 °C (86 °F). One of the wettest regions in Bolivia, the rainy season extending from late September to May, sees an annual rainfall average between 1000 and 4000 mm (40 – 150″). The heavy rainfall is caused by winds blowing in from the Amazon rainforest. From the month of May there is less rain and more blue skies due to drier winds. December and January are the hottest months of the year with humid days and warm nights.
Altiplano (highlands) – Lake Titicaca, La Paz, Oruro, Cochabamba, Sucre, Potosí and Uyuni
Climate varies from cool and humid to semi-arid. The average temperature ranges from 15 to 27°C (60 – 80ºF) with the coldest temperatures occurring in the south-western portion of the Altiplano during the months of June and July. The rest of the year tends to be dry and sunny, however nights can get chilly, dropping to just above 0 °C. The unrelenting rainy season occurs between December and March seeing an average rainfall of around 200 mm (8″) to the south west and more than 800 mm (31″) over Lake Titicaca. Between April and September there is a chance of snow, especially to the north, but it is not very common.
Yungas Valley (Amazonian lowlands) – Chulumani, Coroico and Sorata
Warm, humid weather and refreshing breezes. At higher altitudes temperatures are cooler with snow occurring at an elevation above 2000 meters (6500 ft). Rainy season is between March and April, with the southern areas experiencing a drier climate.
Weather in Bolivia
Despite Bolivia's varying climatic conditions, there are two distinct seasons:
The dry season (winter) is generally from May to October
Some characteristics of the dry season include:
Days are slightly shorter but usually sunny
Nights are colder especially in the highlands during June and July
Temperatures are less humid and more pleasant in the lowlands, however rain remains a possibility year round
A few times a year, usually between May and August, cold fronts coming up from Patagonia sweep the country sending temperatures plummeting, even in the Amazon
During August and September, Bolivian farmers undertake a burn-off to clear overgrown forest areas. The resounding smoke can be quite thick, making it difficult to breathe in some places
The rainy season (summer) is generally from November to March
Some characteristics of rainy season include:
Days tend to be warm and humid in the east, mild in the south and dry in the west
In the highlands evenings are especially pleasant
Heavy rains are more prominent in the lowlands, causing huge areas to flood and become muddy, along with an increase in heat, humidity and mosquitoes
The highlands are less affected by rain, however tracks do get muddy and cloudy days are more common
A greener countryside with abundant growth of native plants and flowers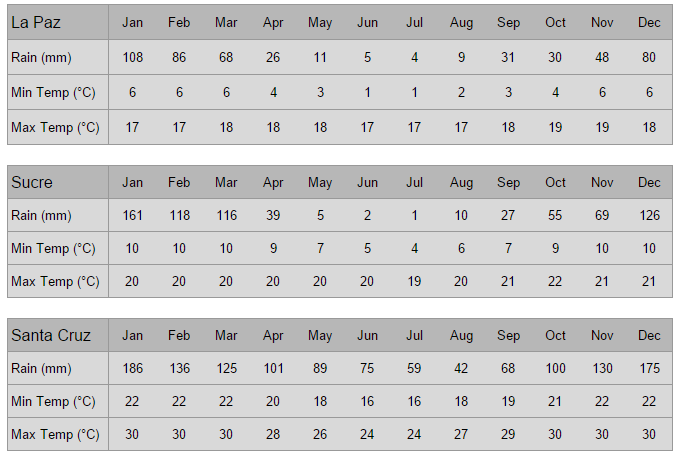 When To Go to Bolivia
Whilst Bolivia is beautiful to visit at any time of year, there are a few considerations to make weather-wise before planning a trip.
Low Season (November -April)
The rainy season from November to April in Bolivia's lowlands can be calamitous, with torrential downpour making transportation via roads challenging, if not impossible. In general, most roads travelled by tourists are not adversely effected, however closures do occur. Flights to the Amazon are more unpredictable at this time making boat the preferred mode of transport. Climbing and hiking can be dangerous due to inaccessible tracks, frequent landslides and river swells.
The wet season offers more variety and frequent, powerful thunderstorms, producing some epic lightning shows in the process.
Shoulder Season (April – May or October – November)
The shoulder season is a great time to visit Bolivia's as the weather is pleasant with limited amounts of rain. Tour prices are cheaper than in the high season.
High Season (May – October)
From May to October Bolivia's highland areas are cool and dry during the day making it a consistently good time to visit. Days feature clear blue skies and light breezes, however evenings can get very cold, dropping to below freezing at night. High season is also a great time to visit the Bolivian Amazon when there is more wildlife to observe and less mosquitoes.
Reliable weather conditions make overland travel more accessible and outdoor activities more enjoyable. Tour prices are generally higher from May to October with August being the most popular month for travel.

Bolivian Life Quick Tip:
As voted the best way to travel around Bolivia and Peru, we highly recommend choosing Bolivia Hop as your means of transport. Their safe, flexible and trustworthy service have proven to be the best way of getting the most out of your time in South America!
Best Time To Visit Salar de Uyuni
For those wondering which time of year is best to visit the famous Salar de Uyuni, it all depends on what experience you are looking for.
For those wanting to experience the "largest mirror on earth", visiting between March and April will increase your chances of seeing the natural phenomena. However do note that if you travel in the rainy season (January to April in Uyuni), you will most likely not be able to visit Fish Island due to the wet conditions.
If it's ideal weather conditions you're after, it's recommend to visit between July and October. This time of year sees lots of sunshine and very little rain.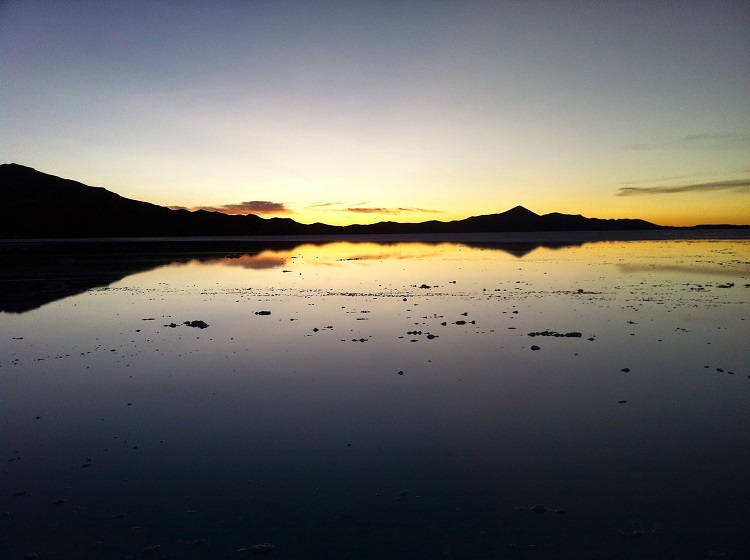 Packing For the Different Seasons
Dry Season
Wear lots of sunscreen especially in high altitude areas
Drink plenty of water
Bring a small hand towel to wipe away perspiration
Pack layers and warm clothes especially for the chilly nights
Wet Season
Bring waterproof sunscreen and lots of mosquito repellent
Make sure your equipment is waterproof
Pack a rain jacket and umbrella
Maintain a flexible travel schedule for delays caused by wet weather conditions
If you're not sure what to bring, here is our detailed packing list for Bolivia, covering the varying weather conditions as well as the different activities and tours you'll likely be undertaking.
Which season do you prefer to travel during? Share in the comments below: