One of the most important things you will need to do before taking off on your trip is to buy travel insurance. Below we outline why World Nomads has been our insurance of choice for over 4 years!
Our Story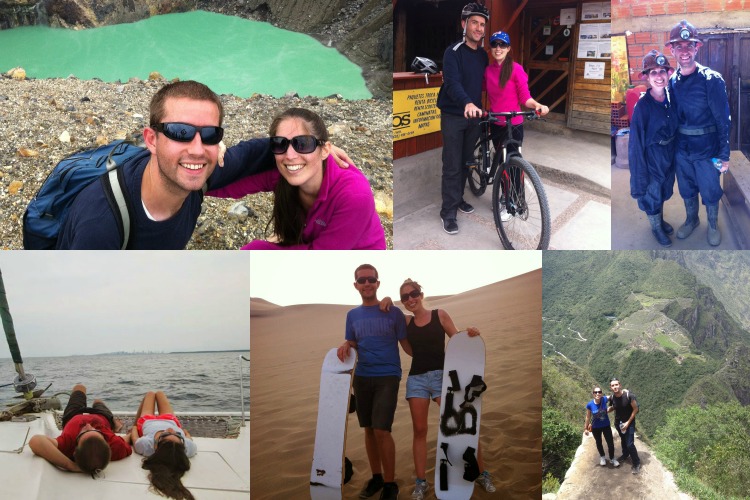 Four out of the last six years we have been traveling through Latin America and Europe, having an absolute blast and making some truly wonderful memories. Fortunately we haven't encountered any problems along the way, however this could have easily been a different story. Being backpackers, foodies, digital nomads and adventurers,
we understand the risk involved in travel
and how important it is for someone to have your back when things go bad. That's why, after many hours of research, we settled on
World Nomads
as our travel insurance of choice. If you book through us, we get a small commission (
doesn't cost you anything extra
), but that's not why we're recommending World Nomads. Planing a trip takes a fair amount of effort. Since
we've already researched the majority of options available on the web,
we thought we'd save you time by telling you straight out that 
World Nomads is the best insurance out there.
Do You Really Need Travel Insurance for Bolivia?
At $2-3 per day for travel insurance, aren't you better just winging it and saving the money? Perhaps, and that's for you to decide. But we'd urge you to consider covering at least the Bolivian portion of your trip for several reasons:
Limited medical facilities – Bolivia's medical system is improving, but it is still far from what you're probably used to. In particular, facilities outside the main cities can be very under-developed. It is also a common practice to require cash upfront prior to treatment, so if you don't have the funds with you, you may find yourself out of luck. Travel insurance gives you the option of a medical evacuation – basically being airlifted back to your home country or a suitable alternative for skilled medical care – which could cost tens or hundreds of thousands of dollars if you were to try and pay for it yourself.
High Disease Risk – Bolivia has a high infection rate for a number of very serious diseases including rabies, chagas, and malaria. Food-borne illnesses are also very common. While most travelers get by without problems, if something is going to go wrong there's a good chance it'll happen in Bolivia.
Altitude Sickness – Much of Bolivia, including the popular tourist destinations of La Paz, Potosi and Uyuni are at high altitude and fainting, dizziness and trouble breathing are the norm for new visitors. Severe altitude sickness can quickly develop and is often fatal unless a rapid decent to a lower altitude is made. But in Bolivia the nearest safe area can be hundreds of kilometers away – and an expensive airlift may be the only feasible option.
Traffic Accidents – Bolivia's roads are notoriously bad with major cities connected by unpaved mountainous routes and drink-driving prevalent among motorists and bus drivers alike. Almost 3% of all deaths in Bolivia are due to traffic accidents, and many more non-fatal injuries occur. Traffic accidents can occur anywhere (nothing highlights this better than the monument to the 13 people killed when two 4x4s collided in vast and completely empty Uyuni salt flats), but they occur far more commonly on Bolivia's roads than elsewhere. Knowing that you'll have access to quality medical care if you need it is, for us at least, well worth that $2-3.
Why Choose World Nomads?
World Nomads are a very professional insurance provider, backed by several major financial institutions. Their travel insurance is
designed specifically for long-term travelers.
This means that their prices are
significantly cheaper
than standard travel insurance policies because you're not paying for things you don't need. They also offer lots of add-ons to a cheap base policy. Again this means
you can get coverage for exactly the things you need
, and don't pay for things you don't. For instance, if you don't plan on doing adventure sports or visiting certain areas (like Antarctica), you can save even more! Available to people from 150 countries and covering a huge list of extreme sports that other insurance companies won't even touch, it's easy to see why World Nomads is such a popular choice among backpackers.
Bolivian Life Quick Tip:
As voted the best way to travel around Bolivia and Peru, we highly recommend choosing Bolivia Hop as your means of transport. Their safe, flexible and trustworthy service have proven to be the best way of getting the most out of your time in South America!
How Much Will World Nomads Cost?
Most people should be able to get
a year's worth of coverage with World Nomads for around $700-1000.
Why Do We Prefer World Nomads?
Basically it comes down to the fact that they offer
optimal coverage at excellent rates
,. Their policy covers all our needs at a price we can afford. We also like that they have
24 hour phone assistance (very handy when you're on the other side of the world!).
 In the past we've had to contact World Nomads regarding a claim and their response was excellent, providing quick, helpful and professional responses to our questions.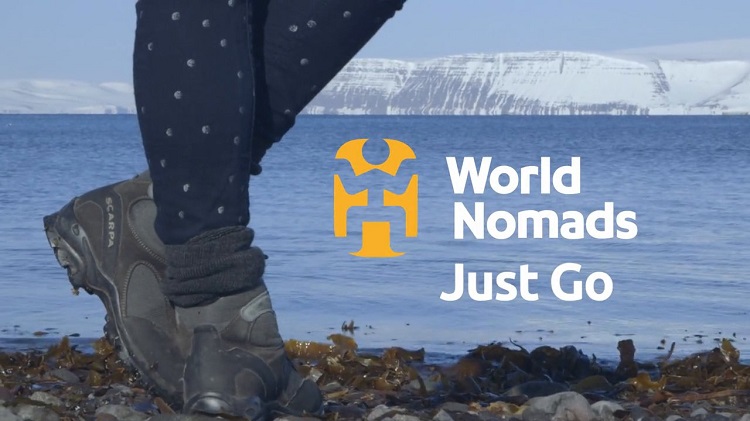 Lastly, we love that you can easily
purchase and renew your policy online
; a great feature for those of us who are constantly extending our trip! Most travel insurance companies don't allow you to do this once you've left home so it's great that World Nomads gives you the option.
Disclaimer: We do earn a commission if you choose to go with World Nomads. There are obviously other travel insurance companies available, but again this is our recommendation based on our experience with the company since we started traveling around the world. If you do purchase through our affiliate link, thank you so much for your support!