One of the most coveted experiences among travelers visiting a country for the first time is the chance to sample the local cuisines and delicacies. When it comes to Bolivia, the first step to appreciating the unique and enticing flavours of the country is to leave behind any preconceived notions you may have about Bolivian cuisine. Contrary to popular belief (bland, meat-centric, unhygienic), food in Bolivia is not only varied and satisfying, but is also an important and unique part of the culture. Dishes stem mainly from a mixture of Spanish cuisine with ancient Andean traditions and because Bolivia has many geographical zones, local favourites often vary from region to region. For example, food from the Altiplano is generally suited to the high, cold climate, so there's a lot of spice, whereas dishes in the lowlands and Amazonic region of Bolivia tend to be comprised of yucca, fish, vegetables and fruit as these are the products most abundant in the area. As in all developing countries, you need to be cautious about where you choose to eat, but if you trust your instincts and
follow these tips
, you are guaranteed to have an enjoyable foodie experience. Here we have listed our pick of the best foods to try in Bolivia, most of which can be enjoyed either in restaurants or from street-food vendors.
Buen provecho!
Papas Rellenas
Papas Rellenas is a dish of Peruvian origin, but it has been adopted and adapted throughout the Bolivian Andes. Literally meaning "stuffed potatoes", papas rellenas are balls of mashed potato which are stuffed with a boiled egg or cheese, coated with a (sometimes spicy) flour batter and deep-fried.
Salteñas
A popular snack found all over the Andean half of Bolivia, salteñas are baked and usually filled with meat, vegetables, egg, olives and a slightly spicy sauce.
Pique a lo Macho
A beast of a meal, pique a lo macho consists of bite-sized pieces of beef, sausage, onions, locotos (spicy peppers), boiled egg and thickly cut fries. This mountain of food is traditionally made spicy and topped with mustard, mayonnaise and ketchup. If you can finish a plate of pique on your own, you are truly 'macho'!
Tucumanas
Tucumanas can be best described as a tasty sort of pasty, which come filled with a variety of fillings including meat, diced veggies, boiled egg and a spicy sauce. Vegetable tucumanas are a great choice for vegetarians and are often served with spicy and colorful condiments to compliment your dish.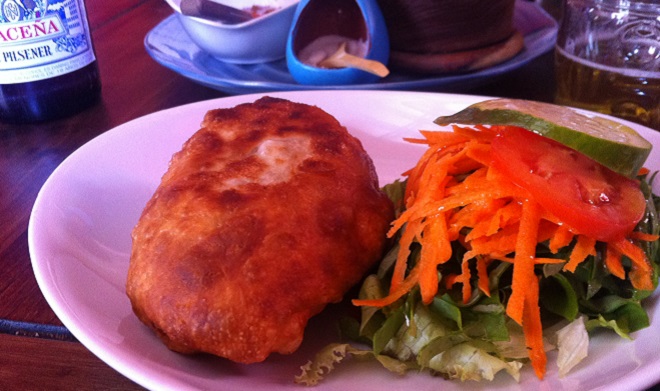 Buñuelos
Buñuelos are a popular snack throughout Bolivia. They come in both sweet or savory flavors and are often stuffed with cheese. While Buñelos can be eaten at anytime, Bolivian tradition sees them eaten on Christmas morning with syrup and hot chocolates.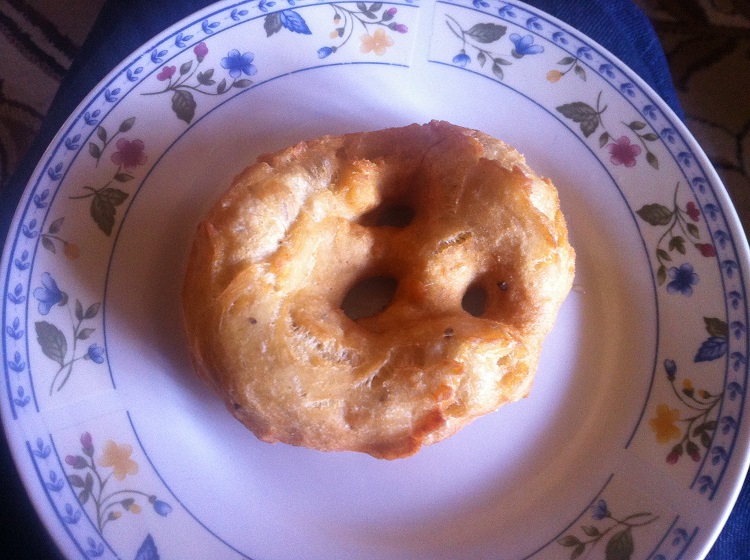 Quinoa
A staple ingredient in many Bolivian households, quinoa is pleasing to the palate and very versatile. The grain crop is high in protein, contains essential amino acids and lacks gluten making it a highly sort after super-food in the western world. Some examples of well-know dishes containing quinoa include salads, stews, soups and burgers.
Mon­dongo
A typical dish of
Sucre
, Mondongo is made of chichar­ron – crispy fried pork with a bit of the skin — accompanied by corn, potatoes and a a rich red aji chili sauce. Best washed down with an ice cold beer.
Picante de Pollo
Literally translating as "Spicy Chicken", this meal packs a punch. Fried chicken is the main ingredient and is covered in a thick spicy sauce, accompanied by boiled potatoes, rice, salad and a garnish of parsley.
Bolivian Chocolate
Bolivia is home to one of the most delicious brands of chocolate in the world. Made with high-quality cocoa sourced from the Beni and Alto Beni regions of North-Eastern Bolivia,
Chocolates Para Ti
offers 20 flavors including quinoa, amaranto, and peach making it Bolivia's most delicious tourist attraction.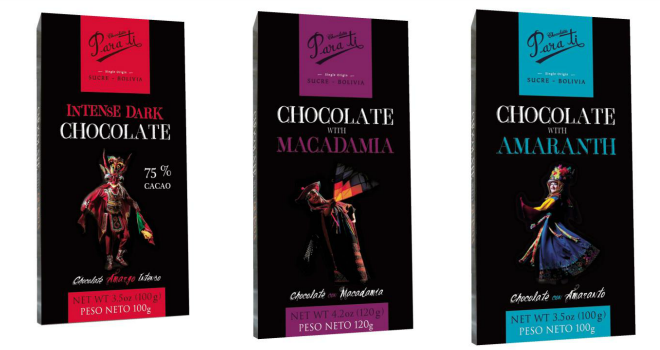 Choripan
Choripan is a type of sandwich filled with chorizo. You will most likely find Bolivians eating Choripan as an appetizer during the preparation of a BBQ or at a local sporting event.
Bolivian Life Quick Tip:
As voted the best way to travel around Bolivia and Peru, we highly recommend choosing Bolivia Hop as your means of transport. Their safe, flexible and trustworthy service have proven to be the best way of getting the most out of your time in South America!
Plato paceño
One of the most popular lunchtime dishes in Bolivia, plato paceño is a unique combination of corn, large lima beans, potato and fried cheese.
Sandwich de Chola
A sumptuous sandwich filled with roasted pork and crackling, pickled vegetables and a spicy chili sauce. These sandwichs are generally consumed in the afternoon, washed down with a couple of cold beers
Silpancho
Originating in Cochobamba, this Bolivian dish is carbs, carbs, and more carbs (and a bit of protein)! Silpancho is a hefty platter layered with white rice, boiled potatoes, meat, egg and topped with salsa.
Majadito
A traditional dish from the departments of Santa Cruz and Beni, majadito is typically made from rice, dried meat (jerky), eggs and fried bananas. The great thing about majadito is that it's easy to make and delicious to eat.
Sopa de Mani
This hearty and flavoursome yet economical soup is traditionally from Cochabamba, Bolivia. It is typically made with beef ribs or chicken, but it works well as a vegetarian soup too. You will find sopa de mani on most almuerzos (lunch menus) and in the homes of Bolivians celebrating a loved ones birthday or a special holiday.
Salchipapa
A popular fast-food made of french fries and served with tasty, pan-fried pieces of sausage. Sold by many a street-food vendors, this comfort food is usually accompanied by different sauces and occasionally served with  a fried egg or cheese.
Charque de Llama
Quecha for dried meat, charque is a form of jerky made using an ancestral technique, enabling the meat to last for long periods of time. Charque de llama consists of dried lama meat served with stewed corn, hard boiled eggs and cheese and is sometimes served with llajwa (hot sauce).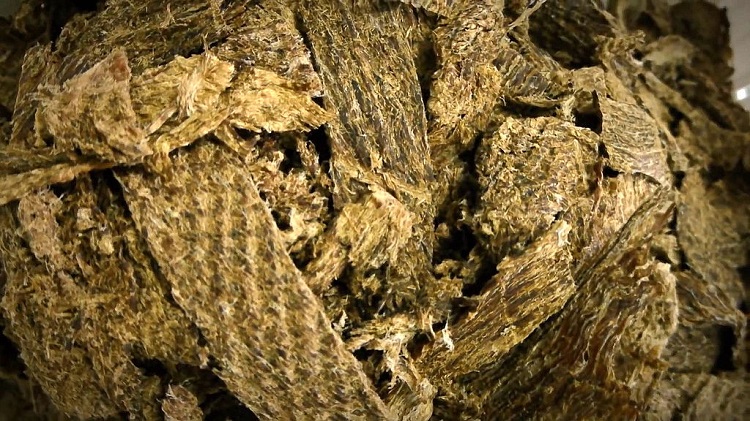 Pampaku
A unique way of roasting, this spicy meat dish is cooked in a pit heated by coal or wood fire. The hearty meal is typically served with potatoes, cassava and plantain.
Masaco de Platano
Traditionally eaten for afternoon tea (or coffee as most Bolivian's seem to prefer), masaco is made from either mashed yucca or mashed plantains.
Pacay
One of Bolivia's more unusual frutis, Pacay is actually a type of legume which can be found growing on 18 meter tall trees. The inside of the fruit consists of large black seeds (not for eating) surrounded by sweet white flesh, often likened to the taste of ice-cream. Delicious!