Things you need to know before exploring the most dangerous road in the world. Dare yourself to get on a bike ride to the death road Bolivia and live an unforgettable experience in the Andes.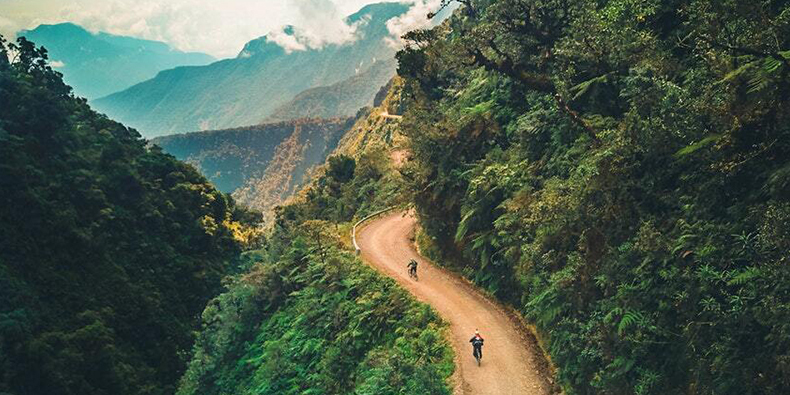 There is no doubt Bolivia is a destination full of things to do and explore. Thanks to its location and natural environments, this country has offered us one of the best roads of all time. If you are the kind of person who loves going on adventures and feeling the adrenaline while admiring stunning landscapes, the death road will definitely be for you.
There is no such adventurous experience than traveling through this road while riding a bike thousands of meters above the sea level. Get a closer contact with the Andes nature and explore a destination full of scenarios that will blow your mind.
History
The magnificent and dangerous "route of death", is located 1 hour and a half from the center of La Paz Bolivia. It is a road of 80 kilometers long which makes it perfect for going on long rides while admiring spectacular views. Climate change is very noticeable in these lands as the altitude can range from 5000 meters to 1800 meters above sea level.
Its official name is "the old road of the Yungas", however, it was called "route of death" since every year there were fatal accidents due to the foggy weather and narrow paths of only 3 meters wide. Nowadays this road is only used for touristic porpuses like cycling, making it a safe spot to do such activity.
Due to its particular name, the death road has gained a lot of popularity in the last few years, attracting a big number of adventurous travelers seeking unique experiences. Today, hundreds of people come to La Paz just to say they traveled through the most dangerous road in the world. This is a journey that people certainly won't like to miss out when traveling to Bolivia.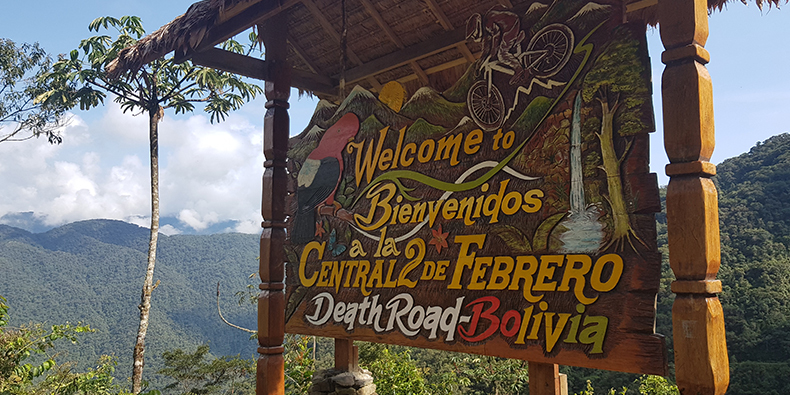 Going on a bike ride to the death road
If you are planning to visit the death road, cycling will be an excellent choice. Even though it sounds a bit 'dangerous', It's actually not. In fact, there is no other fun way than riding a bike while enjoying the most beautiful views. Remember that you can make this possible by going with a tour operator as this will be the easiest and safe way to do it.
There are lots of travel agencies in La Paz that will take you to the death route on a full-day tour. Departures are practically every day in the mornings and you can get the change to travel with a group of people with the right equipment along with a professional guide that will assist you in anything you might need.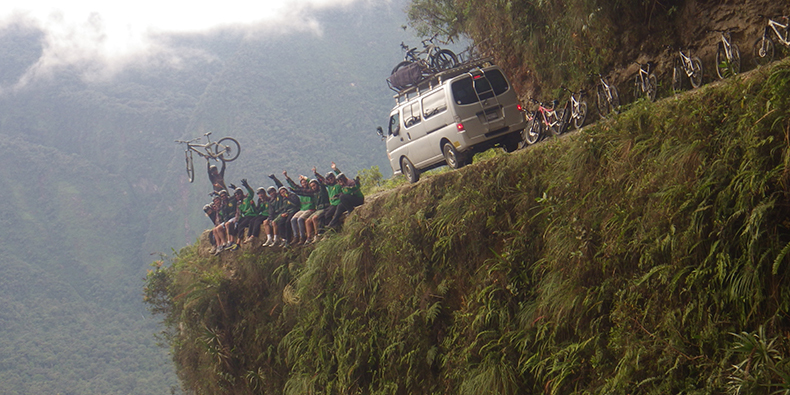 What does a tour to the death road include?
Most of the tour operators you will find will offer you a complete package tour so there is no need to worry about bringing much stuff. Usually, they include:
Professional mountain bike
Complete mountain biking equipment (pants, Jacket, full-face helmet, knee pads, elbow pads, and professional gloves)
All the water you need
Snacks
Meals
An Altitude T-shirt to attest that you rode the world's most dangerous road.
Pro Pictures and videos of your ride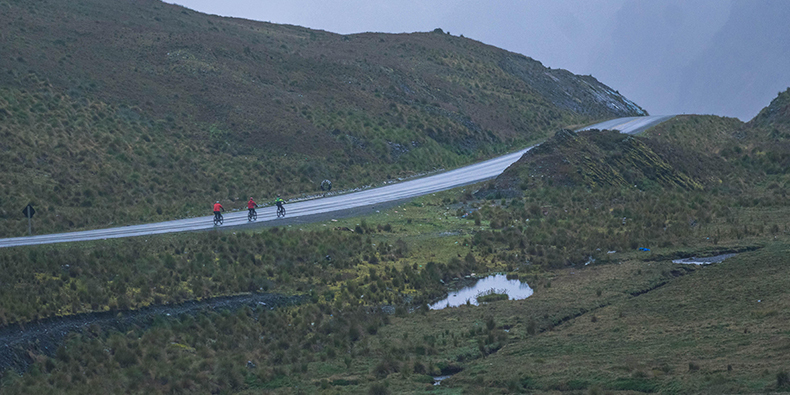 Note: The information provided can vary depending on the package you choose. When getting a tour to the death road, make sure to check everything included or not.
Prices
Prices can vary a lot, especially when purchasing a death road tour. You can find a range of 60.00 to 140.00 dollars per tour. Plus, we can say that the most common packages are divided into three groups.
Full suspension bike: This bike has a super reinforced frame, wide downhill style handlebars, and both front and rear suspension (shocks) that absorb all the nasty bumps you´ll see on Death Road. If you are an inexperienced biker, using this bike will help you out a lot.
Hard Tail bike: This bike has only one front suspension making the journey a bit more challenging. We can say that this is a basic bicycle with 8 speeds and hydraulic brakes made only for experienced bikers.
Bus ride: If you are not sure of going on a bike, you can also go to the death route on a bus ride. This is a very smooth and calm trip that some people choose in order not to miss out on such views. Note that once you choose to go on a bus ride, there is no option for changes.
Note: There are also some tour operators that include a zip-lining activity in Yolosa or a transfer to Coroico. These extras can be added before the tour while getting the package.
Itinerary
Most of the time, tour operators follow the same itinerary. Tours start by picking you up from your hotel/hostel in La Paz or meeting the guide at a central meeting point.
Route: La Paz – La Cumbre – Yolosa – La Senda Verde Animal Refuge – La Paz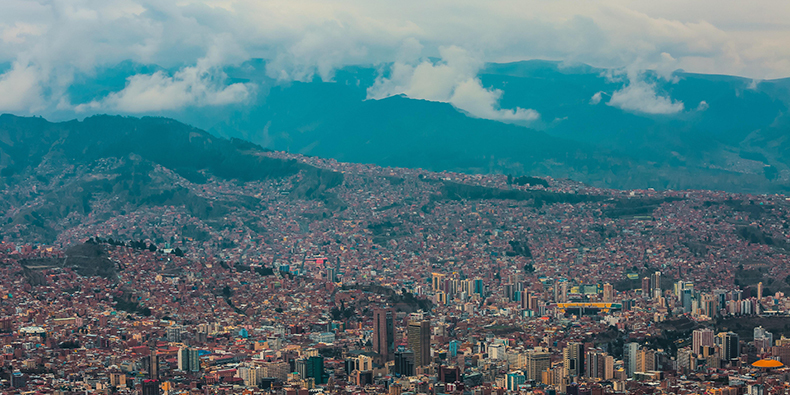 Stage 1:
The journey starts when going from La Paz to La Cumbre. From here, you will be descending rapidly down a twisting asphalted road, among mountain peaks, grazing llamas, alpacas, and tiny villages.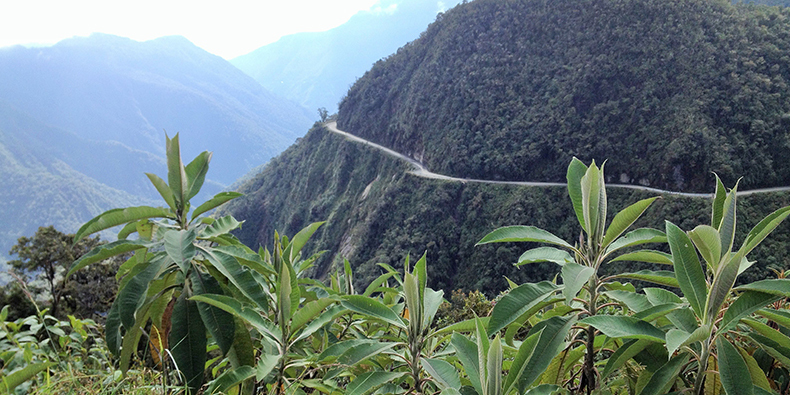 Stage 2:
There is a stop along the way to get a rest and have some snacks, take some pictures, and appreciate the beautiful scenarios. Then, you will continue descending further to enter the jungle itself. This infamous narrow dirt road is cut precariously into the side of the mountain. You will ride through the mist, low cloud, and dust. With your guide's supervision, you can safely enjoy some of South America's most dramatic and beautiful scenery as you go down the road.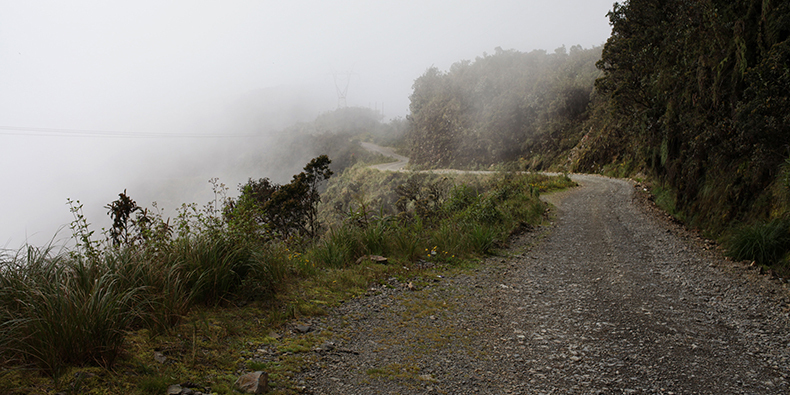 Stage 3:
Once in the village of Yolosa, you will ride down to La Senda Verde Animal Refuge. Here, you can have lunch, enjoy the scenery, relax with a cold drink, and get to know the rescued animals. Alternatively, you can also do zip-lining. Finally, you will head back to La Paz arriving around 21:00.