An alternative to hostels, homestays in Bolivia are a true insider experience. Along with experiencing the customs, traditions and
cuisines
of the country, travelers also have the unique opportunity to play an active part in the local community, getting to know people on a level that is often hard to achieve as a tourist.
Why Choose A Homestay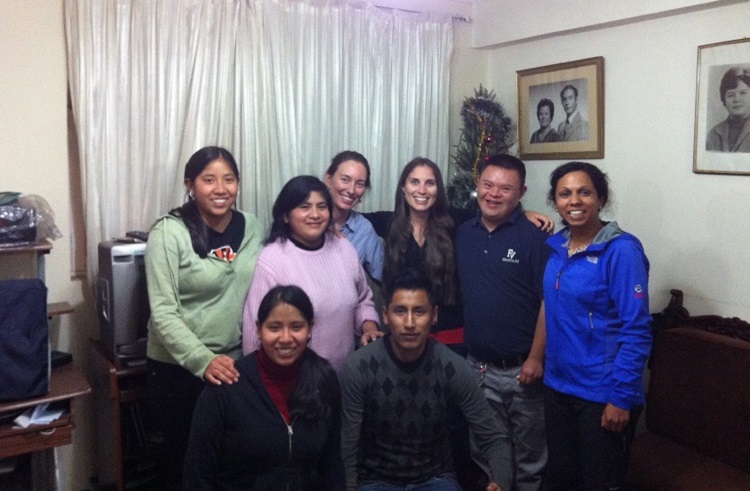 The generosity and goodwill of many Bolivians is evident in the way they open their homes to people from all over the world. Travelers staying with locals will appreciate not only the helpful tips of what to see, do, eat and drink around town, but the friendly smiles and enthusiastic banter that is part and parcel of getting to know a new family. A popular choice for those looking to immerse themselves in the local language, homestays not only help to improve Spanish-speaking skills, but also encourage relationship building, providing both the guest and the host with memories that will last a lifetime. Living with a family also provides a unique vantage point from which to better understand the ins and outs of the Bolivian culture. Learning about the values and worldviews of people from a different country not only strengthens the qualities and traits needed for living in an increasingly interconnected world, but helps to unlock new perspectives into your own language and way of life. At the end of the day, no one knows a place better than the person who was raised there. A home away from home, Bolivian homestays provide a safe, authentic and relaxed environment to get to know your new surrounds, helping to make your stay in the country as enjoyable and memorable as possible.
What's Included?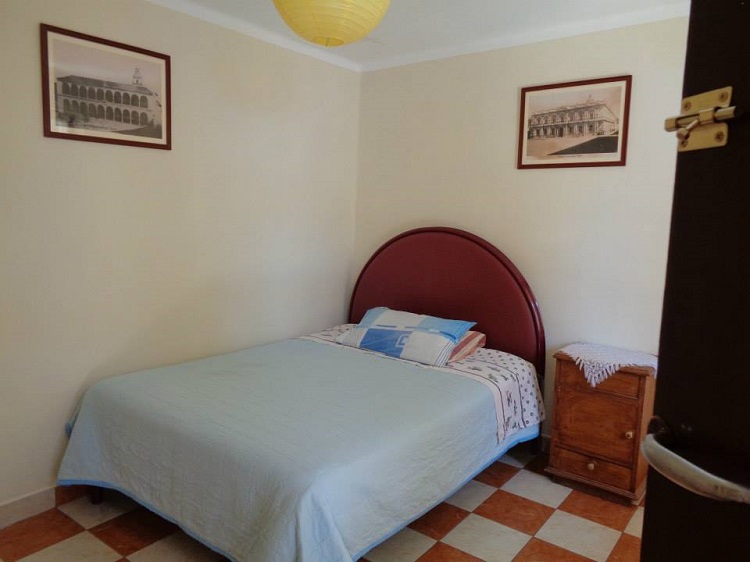 Homestays typically include:
Two meals a day (breakfast & lunch)
Free use of the kitchen at night
Access to shared facilities
Private room
Laundry service
Internet access
Family homes are located in safe neighbourhoods and no more than a 20 to 30 minute walk or short bus ride from the city/town centre. Prices tend to range from US $100 – $150 per week which is on par, if not slightly cheaper than staying in a hostel.
How To Find A Homestay
Most
Spanish schools
or
volunteer organisations
throughout Bolivia will be able to provide guidance in finding a homestay. Alternatively, you can book a room in a family's home directly through these websites:
Airbnb –
 Increasingly popular in Bolivia, Airbnb is similar to staying in a hostel, but with the added benefits of a homestay. Conditions vary from host to host, such as the level of interaction with guests and whether or not meals are included, however these provisions are usually stipulated prior to booking. Prices sit in a similar category to a hostel depending on the quality of room/service the host offers. 
Homestay-
an online booking system that connects guests with live-in hosts who open their homes to travelers. Guests search for a destination, browse a list of homestays and choose the one that best suits their needs. They then contact the host via a private message system to find out if they are available on specific dates. The host will reply to the guest and let them know if they are available to accept their booking. The fee to rent a room is very reasonable and breakfast is included in the price. To get an idea of the type of homestays available in Bolivia, check out the following places which have received great reviews from other travelers:
Santiago de Okola
Homestay Bertha, Sucre
William's Homestay, La Paz
Leonor's Homestay, Cochabamba
Because the standard and quality of homestays in Bolivia can vary dramatically, we always recommend researching a place thoroughly before committing and booking through a reputable agent who can offer you some sort of guarantee as to what you'll be getting.
Bolivian Life Quick Tip:
As voted the best way to travel around Bolivia and Peru, we highly recommend choosing Bolivia Hop as your means of transport. Their safe, flexible and trustworthy service have proven to be the best way of getting the most out of your time in South America!
What To Expect?
The role of a host family is to provide guests with the support and comfort necessary for a safe and memorable stay in the country. While living standards in Bolivia tend to be simpler than that of Western countries, homestays throughout the country are generally, clean, comfortable and reliable. Most hosts will provide you a key to the house upon arrival, allowing you to come and go as you please. Whilst you're not obligated to have all your meals with the host family, you should always notify them when you won't be eating at home. Food and drink served by your family is safe to consume and is the perfect opportunity to taste the local delicacies of the region. One of the best aspects of choosing a homestay is being included in the day to day activities of your host family. Types of activities you can expect to be involved in include attending dinners, watching movies, shopping at markets, meeting extended family members, playing in sporting events, participating in traditional rituals and celebrating
local festivals
. It's no secret that staying with a host family requires patience and flexibility as you adjust to the Bolivian customs and way of life. Like any new situation, the more effort you put in the greater the return. Involving yourself in day to day lives of your family, as well as showing a genuine interest toward the Bolivian way of life, will not only build a better understanding of your new environment, but will help open doors to a range of new and enlightening experiences. Those who enter their homestay with an open mind, willing attitude, and friendly disposition will leave forever enriched,  knowing they will always have a home away from home in Bolivia.
Tips For Your Homestay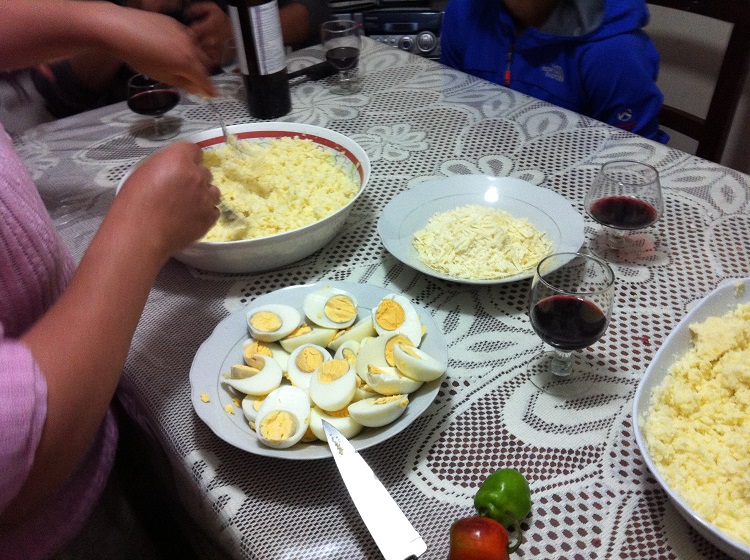 Bring a parting gift.
A nice way to end your stay is to give your hosts a small gift from your home country. Whilst a gift is in no way expected, the heartfelt gesture is a great way to show your appreciation to the people that have welcomed you into their lives.
Communicate with your hosts.
When possible, let your hosts know when you're coming and going, particularly if you're going to miss a meal or stay out late to minimize worry and help them plan accordingly. Also, don't be shy about telling your host family about any dietary requirements, health issues, phobias, learning objectives, etc. you may have. Ultimately, the goal of the host family is to facilitate your transition to Bolivia, so be proactive and let them know when something doesn't make sense or isn't to your liking.
Help out around the place.
Being a guest in someone else house entails a high level of respect and consideration. Making an effort to learn the every day tasks of your family is not only a nice gesture, but enables you to gain a unique insight into the Bolivian culture.
Be respectful of local customs and traditions.
Before arriving in Bolivia, familiarise yourself with the rules, social norms and etiquettes of the country. Strive to be culturally appropriate at all times, keep an open mind and always maintain a respectful attitude.
Don't be afraid to ask questions.
A big part of the homestay experience is discovering new and interesting facts about the people and country you're visiting. Ask questions not only to educate yourself about the Bolivian way of life, but to help strengthen the relationship between you and your host.
Immerse yourself in the local language.
Don't be afraid to jump right in and start speaking Spanish from the get go. Get involved in discussions, laugh about your mistakes, listen to critiques and remember, you're there to have fun so enjoy the journey.
Have you experienced a homestay on your travels? Share in the comments below: