Whether your goal is to order a beer in the local language, indulge in Telenovelas, acquire fluency, or simply have a chat with your new Latino friends, Bolivia is without doubt one of the best countries in the world to learn Spanish. Because English is not widely spoken throughout the country, foreigners traveling and living in Bolivia are forced into a life of total language immersion. Whilst a tad daunting at first, being thrust into the Spanish speaking world from the get-go makes the whole learning process easier, not to mention quicker. From buying groceries to ordering a meal at a restaurant, your vocabulary will sky rocket, allowing you to communicate at a faster rate than you would from reading a book or passive listening.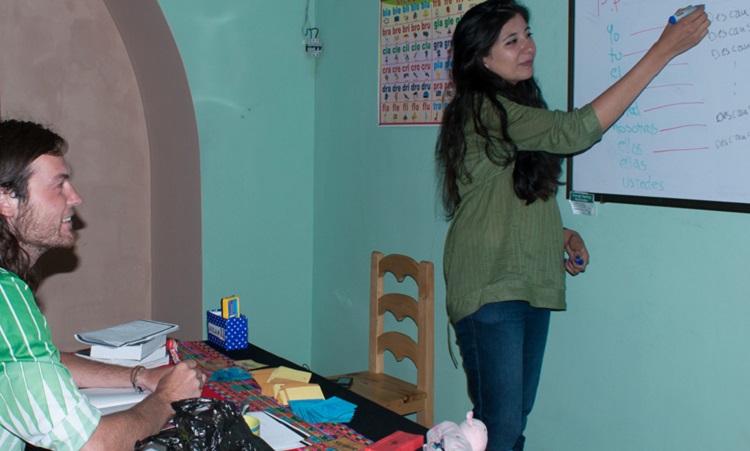 Another factor in Bolivia being an ideal place to learn Spanish is that Bolivians are regarded as having one of the clearest and most neutral Spanish accents in Latin America. Locals speak slowly compared to, say, Chileans and the accent is easier to understand than in Argentina. People in Bolivia also very friendly and patient with 'gringos' trying to learn the language and it's their laid-back attitudes and encouraging smiles which makes learning a new language that bit easier. Last but not least, with lessons starting at $4 per hour you'll be hard pushed to find a cheaper place to study Spanish than in Bolivia.
Cost to Study Spanish in Bolivia
You can expect to pay $4 an hour for group classes or $7 an hour for a private tutor. Most Spanish Schools offer extra-curricular activities (cooking classes, sporting activities, etc.) to help you improve your Spanish and get to know other travelers. These activities are often free or, in the case of cooking classes, have a minimal cost (e.g. $2) just to cover the cost of ingredients.
Spanish Schools in Bolivia
There are many Spanish schools to be found in Bolivia, and whilst all offer similar experiences for similar prices, they do vary in quality. From personal experience, we can highly recommend studying in the
beautiful city of Sucre
. Not only does the "white city" offer a tranquil setting in which to learn, but it is also easy to navigate. cheap to live, has lovely weather and is home to a large range of excellent Spanish schools. We found the teachers to be of a high caliber, with a number of instructors also speaking English, making lessons a little less daunting. Perhaps the most important thing to consider when choosing a Spanish school is your motivation for learning the language. If you're looking to make new friends while picking up some useful travel phrases you may want to choose a school that offers an array of activities and social events. On the other hand, if you're intention is to study Spanish for work purposes or because you're moving to Bolivia permanently, a school offering a structured curriculum and immersion opportunities may be a better fit for you. It is also important to consider the amount of time you want to invest in your studies. Most schools are flexible when it comes to private lessons, accommodating your schedule whenever possible. However if you're planning on joining a group class, be aware most lessons are held in 3 or 4 hour blocks, either in the morning or the afternoon. As an alternative to a hostel, many schools organise 
homestays
, giving travelers the opportunity to play an active part in the local community as well as experience the unique customs, traditions, and 
cuisines of Bolivia
. Spending time with a local family not only gives you the opportunity to practice your new Spanish-speaking skills, it also encourages relationship building providing both the volunteer and host with memories that will last a lifetime.
Bolivian Life Quick Tip:
As voted the best way to travel around Bolivia and Peru, we highly recommend choosing Bolivia Hop as your means of transport. Their safe, flexible and trustworthy service have proven to be the best way of getting the most out of your time in South America!
Below we have listed some of the top Spanish schools in Bolivia:
La Paz
Instituto Exclusivo
Pico Verde
Ayni Spanish Institute
ABC Spanish Tuition
Rita Clavijo
Sucre
ontinental Spanish Schoo>
Fenix Spanish School
Santa Cruz
La Lengua Jodanga
Marlen Frerking de Loredo
1on1 AYMARA Spanish School
Cochabamba
La Escuela Carmen Vega
Sustainable Bolivia
Escuela Runawasi
Tarija
Language School Altiplano
Spanish Language Resources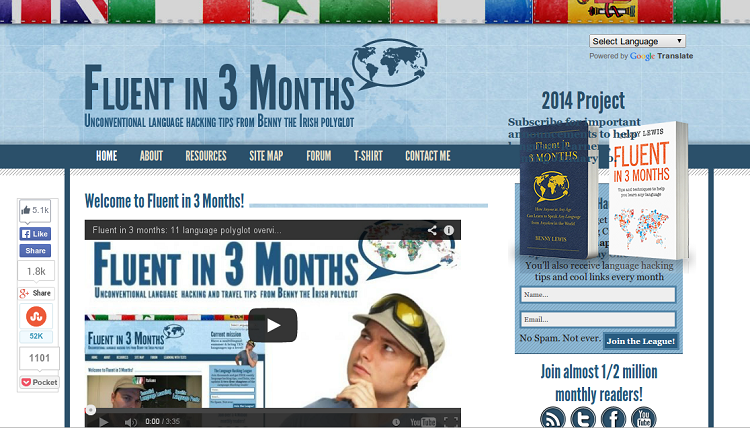 To compliment your conversational practice, we recommend using a combination of the following resources:
Courses
Fluent in 3 Months Premium (highly recommended) – Famous polyglot and fun loving Irishman Benny Lewis has obtained fluency in over 10 languages, making him a well regarded authority in the language learning industry. To the delight of language students all around the world, Benny has created this amazing course giving you access to a huge range of video tutorials and articles on how to speak a language from day 1. Whilst Fluent in 3 Months Premium does come at a price-tag of $37, if you're interested in learning Spanish to fluency, faster and more efficiently, whilst focusing on action over perfectionism, the course is well worth the price.
Duolingo – An award winning course which encourages language learning through gamification. Players progress through levels by earning points for correct answers, all while racing against the clock and competing against friends. Duolingo is also available as an app allowing you to practice your Spanish anytime, anywhere. Oh and it's free forever!
BBC Languages – aimed mainly at travelers, this well designed website offers high-quality, multimedia language resources to help you get to grips with Spanish. The 12 week Mi Vida Loca (My Crazy Life) course is an entertaining interactive drama video series with 22 episodes designed for beginners. It's also free.
About.com – Learn to speak Spanish with thousands of free vocabulary and audio lessons, study tips, and quizzes designed for beginner learners and those mastering the language.
Books
Why Spanish is Easy
The Vocab Cookbook: The Fluent Guide to Building Vocabulary
Fluent Forever: How to Learn Any Language Fast and Never Forget It
Practice Makes Perfect: Spanish Verb Tenses
Breaking out of Beginner's Spanish
¡Exacto!
Online Language Exchanges
Italki – While immersion is indisputably one of the best ways to learn Spanish, not everyone is in the position to travel to a Spanish speaking country. Thanks to Italki, students can immerse themselves in the Spanish language from the comfort of their own home. All you have to do is search for natives interested in an exchange and schedule a Skype call with them. Free and easy!
Busuu – a free online language learning community with over a million users. Learn directly from native Spanish speakers via their integrated video-chat application. By doing so you can practice your language skills in a live conversation.
Verbling – a website where you can hop on pretty much any time of the day and find someone to chat to in Spanish. After signing up (it's free!) you are paired with the first available person who is fluent in the language you are learning and who wants to learn your native language. Verbling is great for people looking to practice their skills without having to schedule meetings in advance.
Apps
Anki – an amazing piece of software that uses spaced repetition flashcards to improve vocabulary. The app, retailing at $31 US, allows you to design your own decks, meaning you can focus on vocab that is most relevant to you.  Based on your answers to the flashcards, the app figures out when the optimal time is to show you a word again so the words stay fresh in your mind. No matter where you are, as long as you have your smartphone, you can review your flashcards at the click of a button. There is also a desktop version which is 100% free.
Memrise – a free and fun app that builds vocabulary though the combination of mnemonics and memory aids with games to help users learn quickly and efficiently. Users are shown pre-made flashcards selected based on your topic of interest, which are distributed using spaced repetition.  Memrise is also open to the public enabling people to add their own vocabulary lists and suggestions.
Duolingo – See description above
Cat Spanish – A spin-off project by the same creators of Memrise, Cat Spanish is an app that deploys cute cats to help teach Spanish. What's unique about this app is that the cat photos aren't just random pictures taken from the web, they're actually relevant to the Spanish phrase you're learning. If you're a cat lover and looking to improve your Spanish skills, make sure to download this free app.
Podcasts
Coffee Break Spanish
Spanish Pod 101
Spanish Obsessed
Audiria
Blogs
Fluent in 3 Months
Spanish Obsessed
The Polygot Dream
Blog de Español
Tips for Learning Spanish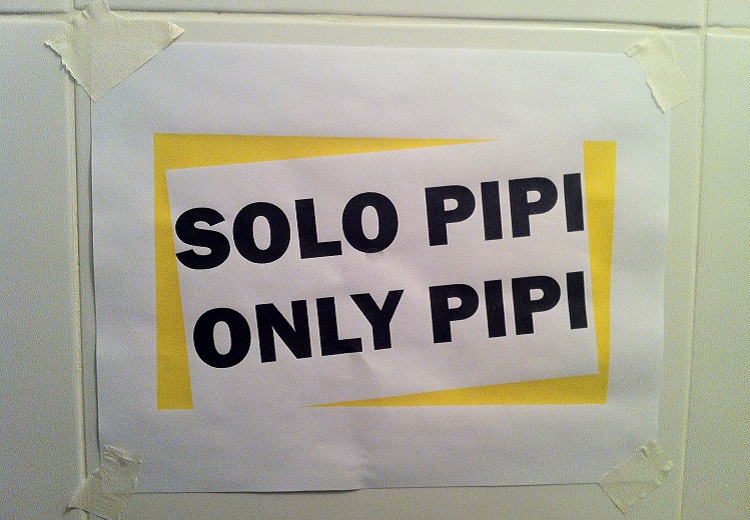 Focus on the three 'P's; patience, practice and perseverance.
Some say it takes around four years to become really fluent in everyday conversation. An enduring process of delayed gratification, it will come as no surprise that learning Spanish will conjure feelings of frustration, annoyance, exasperation and dissatisfaction. Nothing worth having comes easy, so create goals, speak as much as you can wherever you can and before you know it, you will be dreaming in Español!
Practice everywhere, all the time.
 Immersion is a whole mind/body experience where you are alert to every movement and emotion of the speaker. You will consistently be in a state of surprise as you navigate menus and decipher signs. Embarrassment will ensue as you stand blank-faced and stony-eyed at the person speaking to you. Listening to love ballads and watching Telenovelas will leave you emotionally drained. It is no secret that language immersion is a tiring experience, one which will have you collapsing on your pillow every night of the week. However, immersion is without doubt the most efficient, effective and satisfying ways to learn a language. To experience full immersion in Bolivia,
volunteer
, join a sports group, attend game nights at bars and make conversation with locals whenever possible.
Be consistent in your language practice.
10 – 15 minutes of study each day will always be more beneficial than a marathon study "sesh" once or twice a month. Develop daily habits, establish routines and don't give up.
Don't be afraid to make make mistakes.
No one will expect you to be perfect in the beginning, that's just crazy! Start conversing with natives from day 1, learn from your errors and don't let fear of failure impact your progress. Remember, "your best teacher is your last mistake".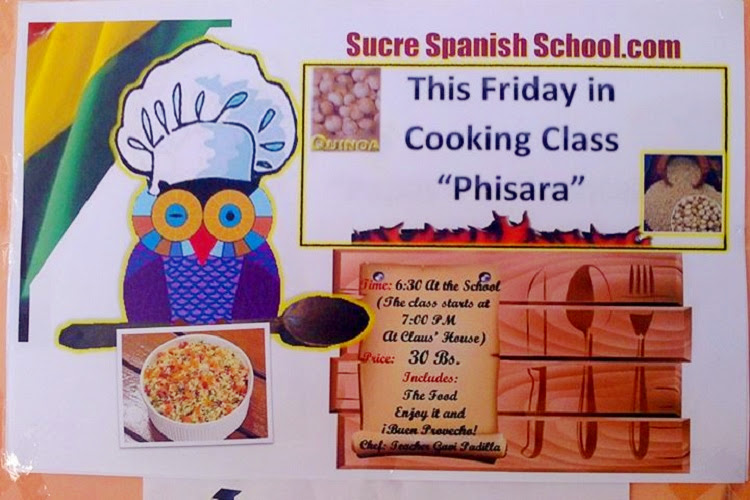 Develop the vocabulary you want to use.
You excel at the things you are passionate about so ditch the 'academic vocab' and prioritize the words that bring value to your every day life.
Use mnemonics to expand your vocabulary.
For the most part, repetition isn't going to cut it when trying to learn all the words in the Spanish dictionary. Creating mnemonics about a particular word helps consolidate the word in your memory, enabling you to retain large chunks of vocab and recall it at any time. You can come up with your own mnemonics by telling yourself a memorable story, be it funny or silly, and associating it with the word you are trying to remember. For example, if you are trying to learn the Spanish word,
dinero (money)
make the association, "Robert
di nero
has a lot of money". If you don't feel comfortable creating your own mnemonics, memrise.com is a very useful (not to mention free) resource.
Learning Spanish doesn't have to be boring.
 Belting out your favorite song in Spanish is a great way to practice your pronunciation, learn new vocabulary and immerse yourself in a new culture. There are loads of great Latin American singers and bands to listen to including some standouts from Bolivia! To find catchy Spanish music to sing along to check out Spotify or YouTube videos.
Have fun.
Language learning is a process to be enjoyed. Chat to your tutor about topics that interest you. Use your lessons to learn about the Bolivian culture, the local slang, funny phrases,
delicious local cuisine
, and most importantly, all the "rude words"!
What are your favorite tips for learning Spanish? Share in the comments below:
Disclosure: If you click on some of the above links and make a purchase, at no extra cost to you, a small commission is paid to us which helps pay for the ongoing management of our website. Thanks for your support!