A country of contrasts, trying to decide what to pack for Bolivia in terms of weather, leisure and security can be confusing.
From personal experience, travel is so much more enjoyable if you pack light. Being able to place your bag in front of your feet on long bus journeys, especially at night, is a huge advantage as petty theft unfortunately does occur. Packing minimally also means you're less likely to forget or lose items of value and will make getting from A to B that much easier. Pack mindfully and in the end you won't need much at all!
The following packing tips and suggestions will help cover you for varying weather conditions throughout Bolivia as well as the different activities and tours you'll likely be undertaking.
Contents
Luggage
During our travels we each used a 30L backpack which suited us perfectly. We were able to fit all our clothing and items in these packs, using a small day-pack to carry electronics and other miscellaneous items.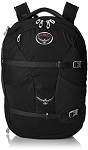 Carry on backpack – we love the freedom that comes with a smaller backpack and less things. We bought our packs from Kathmandu in Australia. For a similar style backpack to ours, check out the Osprey Farpoint 40

Small day-pack – handy for hikes, sightseeing and bringing home souvenirs. The Outlander Daypack gets loads of positive reviews

Cross-body bag – it's good to be hands free when walking around a city, so a lightweight, over-the-shoulder bag is a great solution. You can purchase lovely artisan bags all throughout Bolivia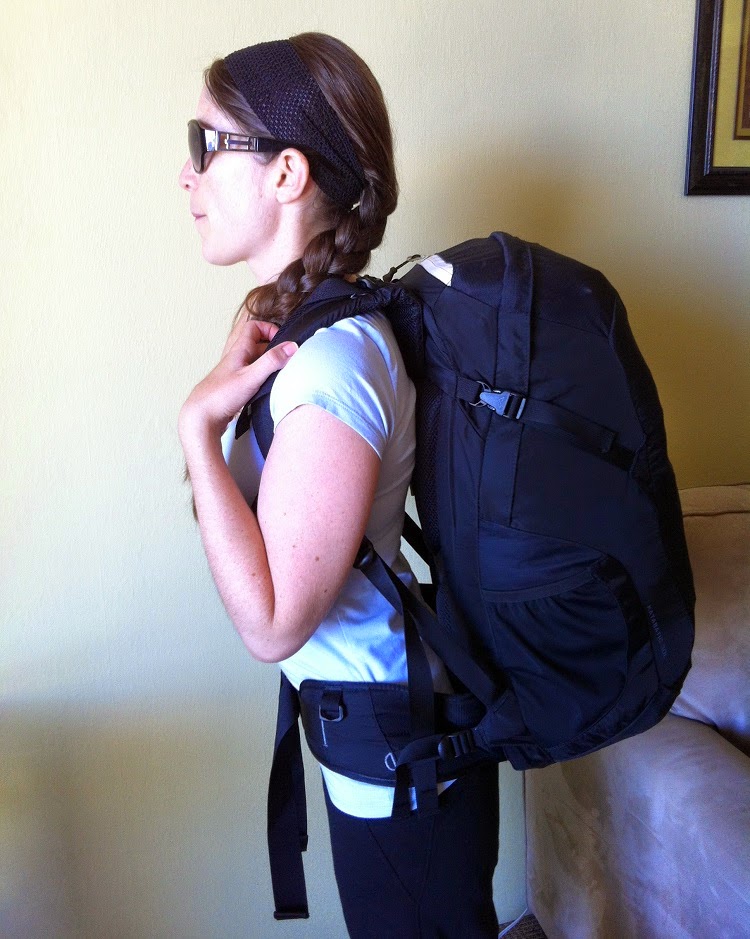 Clothing
The great thing about Bolivia is that it's a country of no fuss or pretenses. Fitting in with the locals is easy as everyone dresses either in traditional clothing or western-style outfits. Travel is geared more toward outdoor activities than late night shenanigans so no need to bring a wardrobe of fancy clothes. Restaurants and bars in La Paz and throughout the country tend to be casual with jeans, a nice top and comfy shoes being more than acceptable.
Bolivia however is a country with varying weather conditions, therefore a flexible wardrobe is a must. In high altitude regions such as La Paz, Sucre, Potosi and Uyuni, the thin air can be very dry and offers little protection against the intense midday sun. Evenings however can get uncomfortably chilly, especially if the temperature drops below zero degrees. In the tropical regions of Rurrenabaque, Cochabamba and Santa Cruz, the weather is often hot and humid, meaning travelers are at risk of sunburn and mosquito bites.
To cater for the different climates we recommended bringing clothes you can layer so you're prepared for the warm days, cool nights and occasional rainstorm in the wet season. A good tip is to buy base layers made from fabrics that breathe to manage moisture, middle layers of fleece and wool to provide insulation and outer layers such as a windbreaker to protect against the elements. Long trousers and sleeves are a good choice for the tropical regions to protect against infectious insect bites.
And one final note, there are places to do laundry all over Bolivia so no need to go overboard with the socks and jocks!
1 pair of jeans/trousers
1 pair of exercise pants
1 pair of leggings – use as an extra layer under jeans or skirts
1 skirt or pair of shorts
1 nighttime outfit
Fleece or wool jacket – this Northface fleece kept Brigid nice and warm, especially on her tour of Salar de Uyuni! You can find the male version here
1 hoodie
1 cardigan or sweater
2 long-sleeved tops
2 short-sleeved t-shirts
2 tank tops
1 rain jacket
1 pair of pajamas
1 pair of swimmers
1 sarong – versatile and always comes in handy. Use as a blanket on long bus trips, especially when the driver cranks up the air con
2 bras
7 pairs of underwear – we both used the quick drying and very comfortable ExOfficio brand. Brigid bought the women's Give-N-Go Bikini Briefs and Dan bought the men's Give-N-Go Boxer Briefs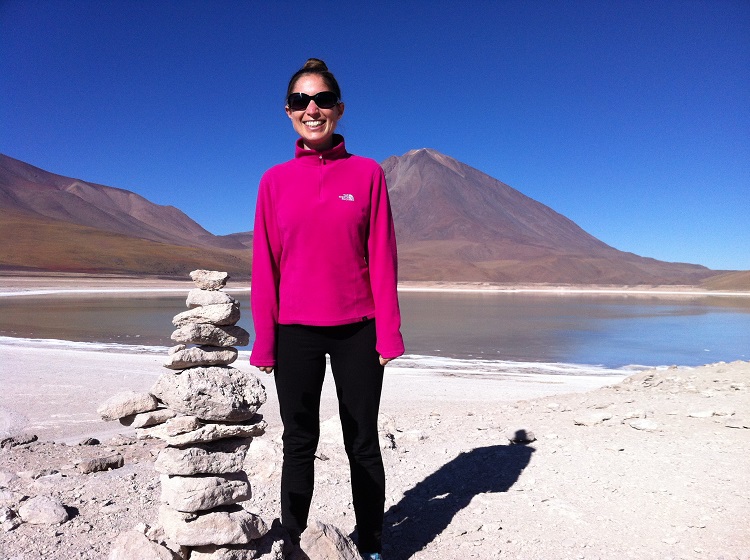 Shoes
1 pair of flip flops/sandals
1 pair of sneakers
1 pair of ballet flats
Accessories
Sunglasses – the salt flats are notorious for producing seriously strong glare
Microfiber towel – most hostels/hotels in Bolivia provide or rent full sized towels, but we liked to carry our own just in case
Pair of gloves and a scarf – you can buy beautiful ones made from alpaca at Bolivia's artisan markets
Hat
Umbrella
Technology
Electronics in Bolivia are expensive and devices are often not up to date so we recommend bringing all your digital equipment from home.

HP Pavilion 11.6″ Laptop –
This great-value laptop was perfect for working online while travelling. Compact in size and retailing at $399 this was an excellent choice for both our computer programming and travel blogging needs.

Apple iPhone –
a device of many talents, we used the iPhone for calling home, taking pictures, currency conversions, looking up maps, listening to music and browsing the web. We found the iPhone especially great for all the travel, language and music apps we downloaded, helping to keep us entertained and informed especially during long bus trips. Make sure you also have a
charger


World Plug Adapter – 
Bolivia uses 220-volt outlets so make sure to purchase a voltage adapter to prevent your equipment from frying.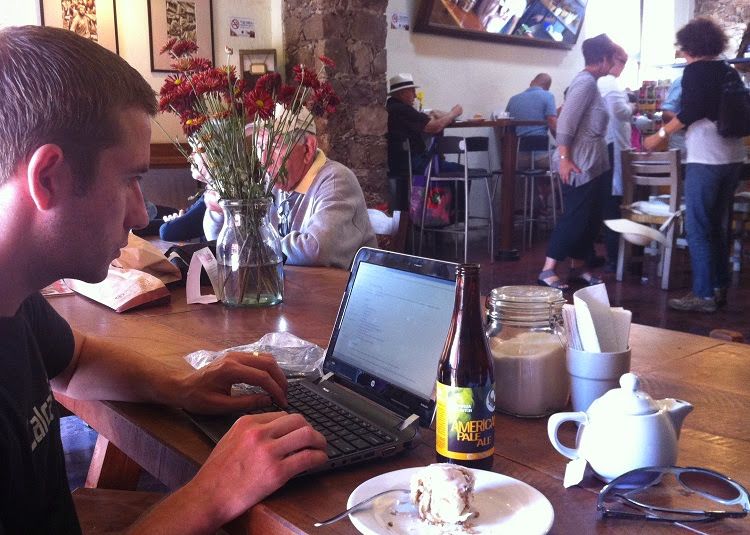 Toiletries
If you run out of toiletries or forget to bring something, don't stress as you will be able to find just about everything you need in all the places you'll be visiting throughout Bolivia. The only exception is in remote areas – make sure to stock up on whatever you need in advance as shopping is very limited not to mention more expensive.
Sunscreen with at least SPF 30 – remember the Bolivian sun is fierce!
Lip balm with SPF 
Toilet paper – never go anywhere in Bolivia without your own supply
Sanitary products – pads are widely available, tampons not so much
Deodorant
Shampoo/conditioner
Hairbrush/hair accessories
Toothbrush/toothpaste
Disposable razors
Insect repellent – Note that certain areas of Bolivia are considered high risk for malaria, dengue fever and and yellow fever (all transmitted by mosquito). If you're travelling to a high risk zone, make sure to do your research beforehand and talk to your doctor as you may require medication and/or injections.
Band-Aids
Kleenex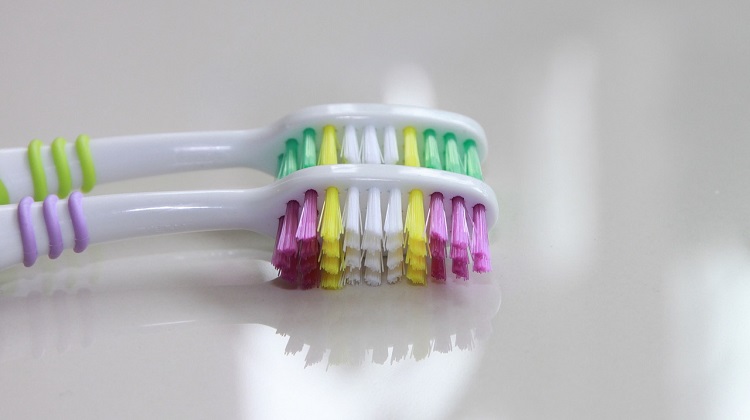 Medicine
As in any foreign country, it's a good idea to bring any prescription medications you require from home, as you may not be able to purchase them in Bolivia.
Contraception
Pain killers
Altitude Sickness Medication – we used Acetazolamide (Diamox) to help prevent and combat the symptoms of altitude sickness in Bolivia
Imodium 
Documents and Money
Passport
Travel Insurance – World Nomads has been our insurance of choice for over 4 years!
Debit/Credit card
Local currency – Bolivia uses the Bolivian Boliviano. One USD is equal to around 7 Bolivianos
Identification – drivers licence, student card, etc
Money Belt – better safe than sorry!
Vaccination card – you'll need the Yellow Fever vaccination to get into Bolivia
Plane tickets/proof of onward travel
Miscellaneous
Spanish-English dictionary – we used this one from Lonely Planet
Travel lock – Even though we only traveled with carry on, we liked to lock the primary compartment of our backpacks when on the move
Flashlight – just in case the power goes off
SteriPEN – it's not safe to drink the water in Bolivia which is why we bought a SteriPEN. Not only are you helping the environment by keeping your purchase of plastic bottles to a minimum but you save money too. See here for a full review of the SteriPEN
Yoga mat – Brigid carried a yoga mat throughout the trip
Earplugs – if you value your sleep, don't forget these!
Neck pillow – perfect for long bus trips and plane rides
Laundry bag – keep your smelly clothes separate from your nice smelling ones!
Small gifts from your home country – to give to children or families you meet during your trip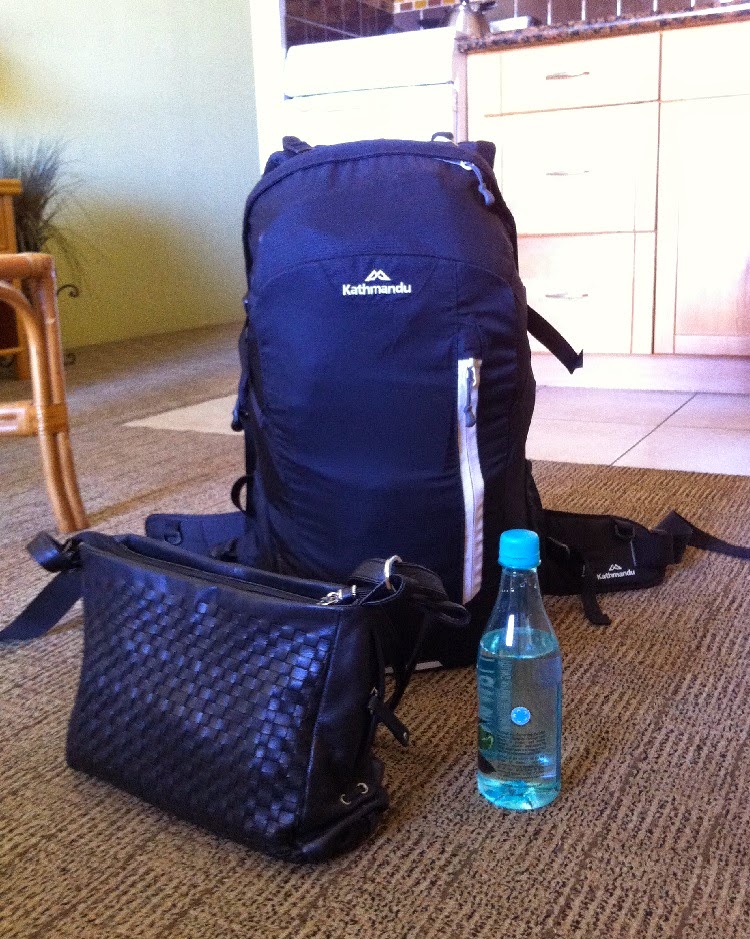 Tips for Packing
Pack your clothes into plastic snap bags, compression sacks or packing cubes. Not only will this help to keep clothes organised, but will protect them in case of spillages
Roll your clothes instead of folding them. Takes up less space in your backpack and clothes are less wrinkly
Only pack clothes that are versatile. Try to bring clothes that coordinate well with everything else you're bringing. Also ask yourself if the item is comfortable for touring around but can be dressed up for the evening
Distribute money and spread your valuable out in different places. If something does get stolen, they won't get everything
Keep the essential and expensive items on your person at all times. Never leave your passport or electronics unattended
Always lock your luggage. No matter how comfortable you feel in your accommodation, always store your backpack and valuables in lockers
Make copies of all your important documents – this will make replacing important items, such as your passport, easier if it is lost or stolen
Disclosure: If you click on a product link and order any of the above travel items, at no extra cost to you, a small commission is paid which helps pay for the ongoing management of our website. We only recommend products we have used ourselves and can vouch for.
What would you add or remove from our list? Share below: