Inhabited for over a thousand years, the department of Cochabamba is one of Bolivia's most understated regions. More than just a stopping-off point between La Paz and Sucre, Cochabamba is a wonderful destination in its own right, featuring beautiful year-round weather, stunning nature reserves, ancient archaeological sites, great Spanish schools as well as a colourful and dynamic culture which prides itself on its local cuisine.
Great For: Culture, Scenery, History, Outdoor Adventure
Major Attractions: City of Cochabamba, Cristo de la Concordia, La Cancha Marketplace, Carrasco National Park, Cerro Tunari, Villa Tunari, Pairumani, Punata Quillacollo, Liriuni hot springs, Incallajta, Totora
Popular Activities: Fiesta de la Virgen de Urkupiña, shopping, paragliding, hiking, partying, volunteering at Comunidad Inti Wara Yassi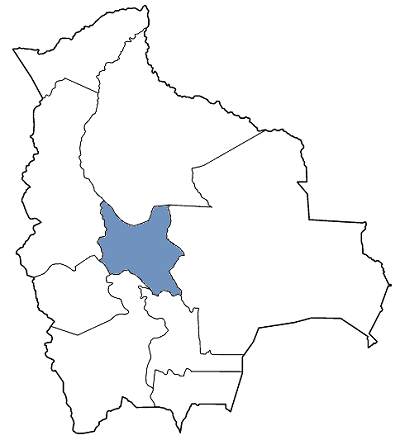 Bolivian Life Quick Tip:
As voted the best way to travel around Bolivia and Peru, we highly recommend choosing Bolivia Hop as your means of transport. Their safe, flexible and trustworthy service have proven to be the best way of getting the most out of your time in South America!
City of Cochabamba
Located in central Bolivia, in a valley surrounded by mountains, Cochabamba is a unique blend of modernity and tradition, making it a fascinating destination to visit and live. Also known as the city of eternal spring, Cochabamba's pleasant year-round climate is no doubt a contributing factor to the city's relaxed yet vibrant atmosphere.