This is a guest contribution from bloggerJojo from Corporate Monkey CPA
Bolivia is full of surprises. But few tourists stray far from the well worn Gringo Trail of Lake Titicaca – La Paz – Sucre – Potosi – and the Salar de Uyuni. Those that do can uncover inspiring landscapes, unique cultures, friendly people, and amazing experiences. My favorite place in Bolivia is a beautiful red rock canyon that the guide books never mention. It is where Bolivians go when they want to get away for a weekend, sample artesanal wines, and be surrounded by gorgeous scenery. It's also where I happen to be living for a year with my family. It's called Cinti, Bolivia's wine and red rock canyon.
Cinti Canyon
Cinti is a canyon, about 50 kilometers long. Along the length of the canyon is a stunning 2,000 ft red rock cliff: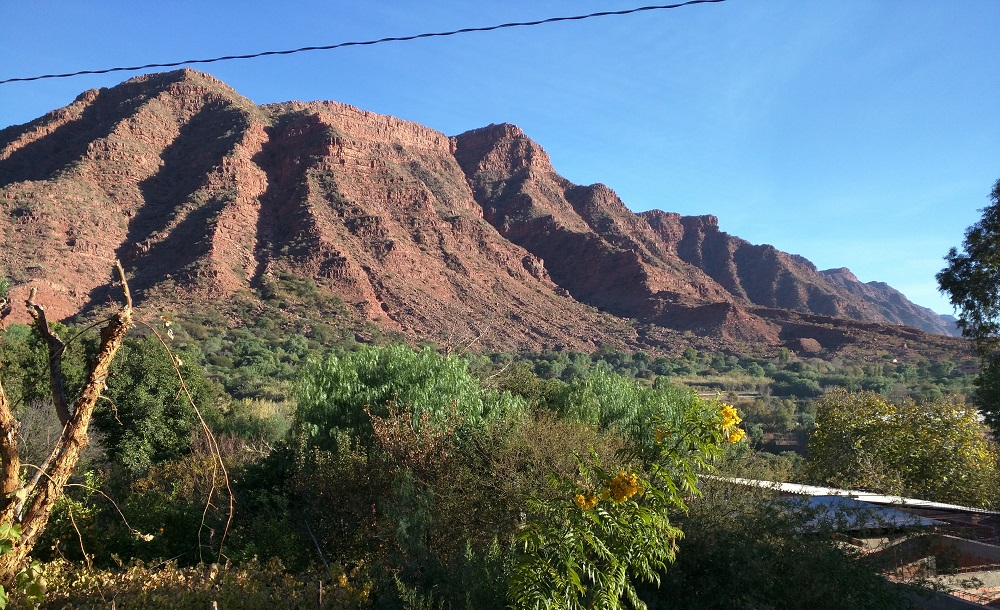 There are two principal towns in Cinti. Camargo (pop 10,000) in the north and Villa Abecia (pop 2,000) in the south. In between them is 40 kilometers of green vineyards. Both towns are peaceful, relaxing, and beautiful, with a slower pace than the hustle and bustle of Bolivia's larger cities. And both are surrounded by Cinti's famous red rock.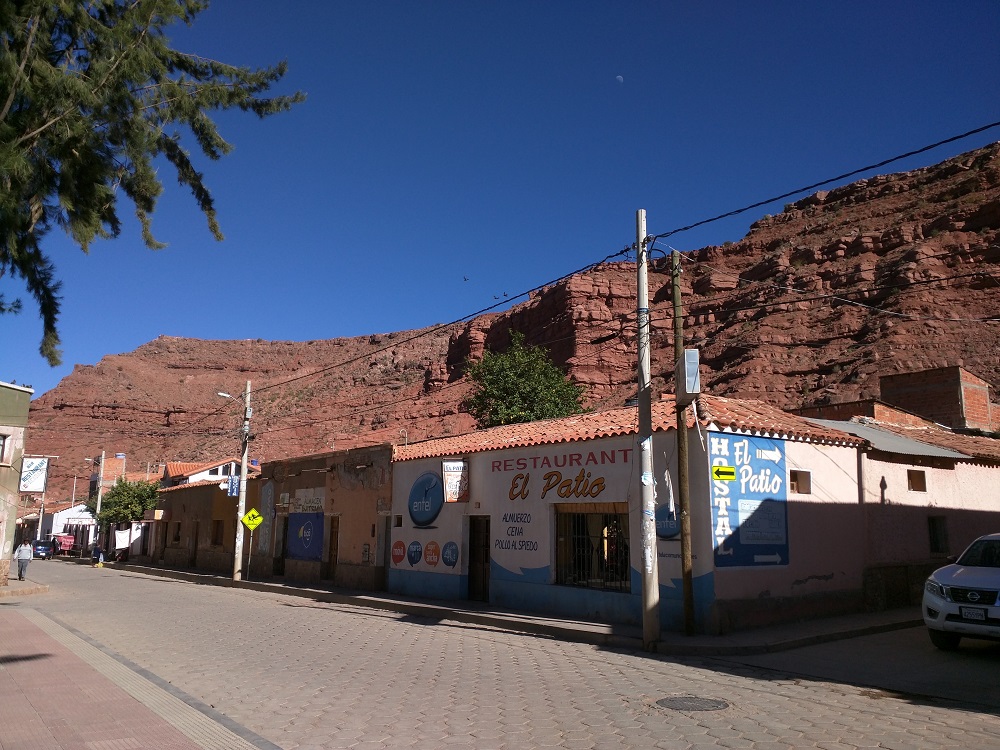 Bolivia's Wine Country
Cinti is a veritable oasis in the middle of the dry, dusty, altiplano of Bolivia. Along the length of the canyon, there's a wide, lazy river that waters the green vineyards and haciendas, some dating back to the 16th century. These vineyards were the first grape plantations in the central Andes, producing wines in the 16th century for the Spanish aristocrats at the silver mines in Potosi.
Back in those days, most wine in Cinti was made from a missionary grape that the Spanish introduced. The traditional wine is called "vino patero" because the grapes are still crushed into wine by foot in small batches. Vino patero wines are still the most common type of wine throughout Cinti. But, you never know what you're going to get when you try it. Sometimes the wine is quite bad, and sometimes it is fruity and full. It's a bit of a gamble, and no two batches are the same.
But in the last decade, wineries have been producing more varietal wines like Cabernet Savignon, Syrah, and Muscatel. It's all still handmade, in small batches, and often without labels or marketing. The quality and consistency of the wine has improved dramatically with these varietal grapes.
My favorite winery is also my next-door neighbor (funny how that worked out, huh?). It's called Cepas de Fuego, and people come from all over Bolivia to visit it. Here's a view of our neighbor's vineyard: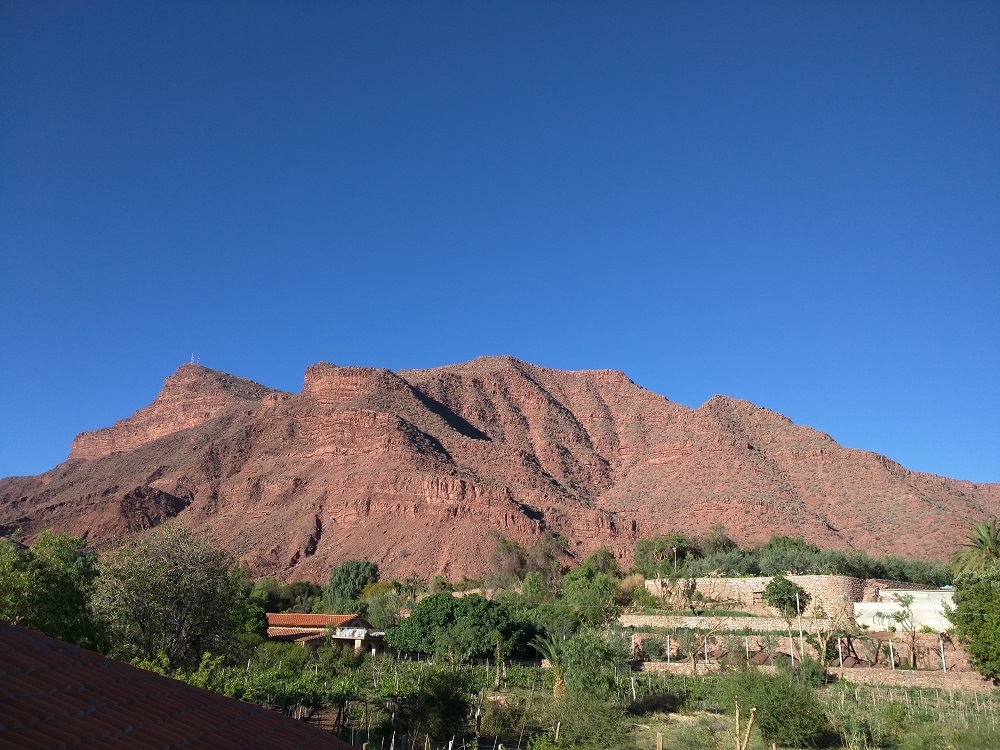 Besides the wine, Cinti is also known for it's abundance of fresh fruits and preserves – peaches, cherries, figs, plums, cherimoya, olives, lemons, and tangerines. In Bolivia, fresh fruit is a welcome luxury for travelers coming from the cold barren altiplano. The peaches and the plums in particular are in a league of their own as far as taste goes. In the U.S. and Europe, supermarket peaches and plums taste like cardboard in comparison. The fruit in Cinti is packed with flavor.
Bolivian Life Quick Tip:
As voted the best way to travel around Bolivia and Peru, we highly recommend choosing Bolivia Hop as your means of transport. Their safe, flexible and trustworthy service have proven to be the best way of getting the most out of your time in South America!
Outdoor Adventures
With all that red rock, Cinti has some wonderful hiking and mountain biking. Unfortunately, there are no outdoor outfitters to help guide you. You pretty much have to find your own way. From Camargo or Villa Abecia, you can hike out into some really beautiful country, where you'll find unusual rock formations, such as fins, spires, and buttes, reminiscent of the U.S. southwest. And unlike some of the more popular stops on the Gringo Trail, you won't see any crowds out on these trails. Or really anyone at all, except a few goat herders.
Besides the hiking, the other major outdoor activity in the region is bathing in the natural swimming pools. Villa Abecia, in particular, has several beautiful pools just outside of town where you can relax for hours in the cool water and warm sun. I think what makes these pools better than most are the red rocks and the clear water. The water comes straight out of a mountain spring just above the pools. This is my favorite pool:
In the summers, these pools are filled with local kids jumping off the rocks and being free. If you want to avoid all the kids, go on a weekday during the school season.
Pre-Hispanic Ruins
Like many places in Bolivia, Cinti is full of pre-hispanic ruins. With year-round water, it was a natural gathering place for humans for millennia. You can find rock paintings throughout the canyon. There are at least two places I'm aware of with large rooms full of cave paintings. You can also find intact Inca roads, and even a few Inca ruins.
There are a couple of places outside of both Camargo and Villa Abecia where the ground is littered with pre-hispanic pottery shards. In some of the more remote communities in the region, things have hardly changed much since the pre-Hispanic days.
Off The Beaten Path
While Cinti gets plenty of Bolivian tourists, very few foreigners arrive here. I don't think there are more than eight foreigners living in all of Cinti, and that includes me, my wife and our two kids. Foreign tourists are also very rare – just a few per year. Occasionally we get the adventurous cyclist or motorcyclist coming through travelling across the Andes, but that's about it.
Few foreign tourists means that the tourist infrastructure is limited, beyond some upscale hostels. There are no guided tours, no wi-fi cafes, and none of the ubiquitous pizza restaurants that you'll find at most Bolivia tourist spots. And there is certainly no English either. It is off the beaten path.
To find most of the places I've highlighted, especially some of the wineries or pre-hispanic ruins, you'll have to ask around. You could probably find a local guide to take you to these types of places, plus some areas even I am not aware of. But since there are no professional guide outfitters that cater to tourists in Camargo or Villa Abecia, I recommend starting with the mayor's office. They are always happy to promote tourism in Cinti, and will probably go out of their way to help you.
If you are looking to get off the Gringo Trail and have a unique Bolivian experience, I can't think of much a better choice than Cinti. A few days of sampling artisanal wines, relaxing by the pools, hiking, and enjoying the warm weather and red rock scenery will make you forget about all the dust, the cold, and the noise of the rest of Bolivia. It's like a different world!
When To Go
The weather in Cinti is spectacular year-round. At 2,300 meters above sea-level, the weather is similar to Cochabamba or Sucre – eternal spring. But December through March is the high season in Cinti, when Bolivian tourists flock to enjoy the holidays. During the high season, the swimming pools are full, and there are parties every weekend.
Where To Stay
I personally prefer Villa Abecia (where I live) over Camargo, but more travelers stop in Camargo because it is a bigger town, with a few more options. In both towns, there are several upscale hostels with private bath and swimming pools, as well as more standard Bolivian alojamientos (shared bath). Reservations are not typically required, unless you arrive during a major holiday such as Carnaval or New Year's.
Getting There And Away
Cinti Canyon is on the road between Potosi and Tarija, about 4 hours south of Potosi and 2 hours north of Tarija.
From Potosi, the easiest way to get to Cinti is by collectivo taxi from the old bus terminal. Collectivos cost a bit more than the buses, but they leave anytime throughout the day, and they go faster. Buses on the other hand, leave late at night from Potosi, arriving around 1 to 3 in the morning.
From Tarija, you can catch a collectivo taxi from the "Parada del Norte", also leaving throughout the day. Buses from Tarija are cheaper. They leave in the evening, arriving in Cinti around 9 or 10 pm.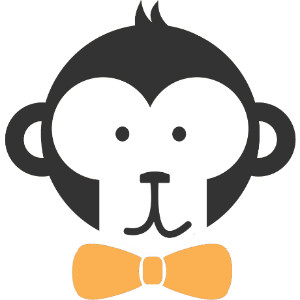 Jojo Bobo (not his real name) writes for Corporate Monkey CPA, a blog about financial freedom for freedom lovers. Jojo doesn't know much about travel writing, but he has all kinds of unique money strategies that will light up your path to financial freedom, as well as freedom strategies that will light up your path to money. Jojo, his wife, and kids are currently enjoying a year of freedom living on a small farm in Cinti Canyon, and travelling around Bolivia and South America.