One of the fastest growing cities in the world, Santa Cruz is a true example of Bolivia's ability to combine a modern lifestyle with traditional values.
Differentiating itself from other parts of the country, Santa Cruz shines due to its tropical savanna climate, low-lying altitude, gorgeous wildlife, vibrant night-life and unique culture.
While unassuming at first, given time, the bustling metropolis unveils itself to be a vivacious city of contrasts. Up-scale restaurants operate alongside local street-vendors, colonial architecture blends with native art, traditional outfits stand out among urban street wear and time-honored customs hold strong against latest trends.
Located at the foothills of the Andes, Santa Cruz is not only the main hub for flights in and out of the country, but the gateway to some of Bolivia's most adventurous outdoor activities. From wildlife watching and sand boarding to river rafting and hiking, there's something to suit every travel-taste.
Santa Cruz, while still developing is by far the country's most contemporary city. Not only is it an ideal starting point for those looking to ease themselves into the Bolivian way of life, but a great place to get off the beaten track – exploring parts of the country often not featured in magazines and guidebooks.
To help make the most of your trip, we have picked some of the best things to see and do in and around Santa Cruz:
Parks and Plazas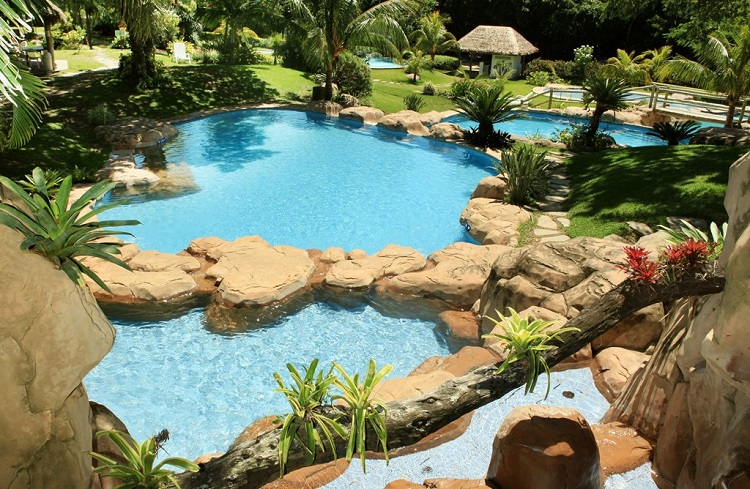 Plaza 24 de Septiembre: a social gathering place for both locals and tourists, the city's main plaza is a hive of activity. There are park benches, small chess tables, street-vendors peddling fresh juices and camba bands playing oriente beats. Surrounding the square you will also find Santa Cruz's Cathedral, beautifully restored historic buildings and a handful of cafes/restaurants.
Parque El Arenal: one of the city's oldest parks and a favorite among locals, the green oasis is a wonderful setting to take a stroll, enjoy a snooze under the bulbous toborochi trees and paddle by boat around the scenic lagoon. Other things to do include visiting the promenade's island which features a mural by famous Santa Cruz artist Carlo Lorgio Vaca as well as checking out the Museo Etnofolklórico Municipal which displays artifacts from Eastern Bolivia's various ethnic groups.
La Rinconada: a beautifully designed Eco Resort and restaurant featuring swimming pools, gardens and a river filled with the world's largest water lily, the Victoria Amazonica .
Playland Water Park: a fun day out for all the family. Opened from September through to May, the water park features large wave pools, water slides, restaurants, playgrounds and more.
Entertainment
Ventura Mall: the first large shopping center of its kind in Bolivia, which is equipped with everything from a bowling alley and multi screen cinema to a TGIF and Hard Rock Café.
7 Calles Market: known for its large array of clothing and shoe stalls, this is where you go to have your garments repaired, purchase beautiful fabrics or even have an outfit tailor-made. Open Monday to Saturday from 9am to 6pm, there is also a small food area to grab a bite to eat.
Tahuichi Soccer Stadium: a multi-purpose venue which hosts local soccer matches and the occasional high-profile game or concert. A popular time to catch a soccer match is during the Clasico when Santa Cruz's two main football teams, Oriente Petrolero and Blooming, play against each other.
CineCenter: the newest and largest cinema complex in Santa Cruz offering a wide variety 2D and 3D films. Accompanying the cinema is a food court, video arcade, indoor playground for small children, shopping mall and up-scale restaurants.
Bolivian Life Quick Tip:
As voted the best way to travel around Bolivia and Peru, we highly recommend choosing Bolivia Hop as your means of transport. Their safe, flexible and trustworthy service have proven to be the best way of getting the most out of your time in South America!
Wildlife and Nature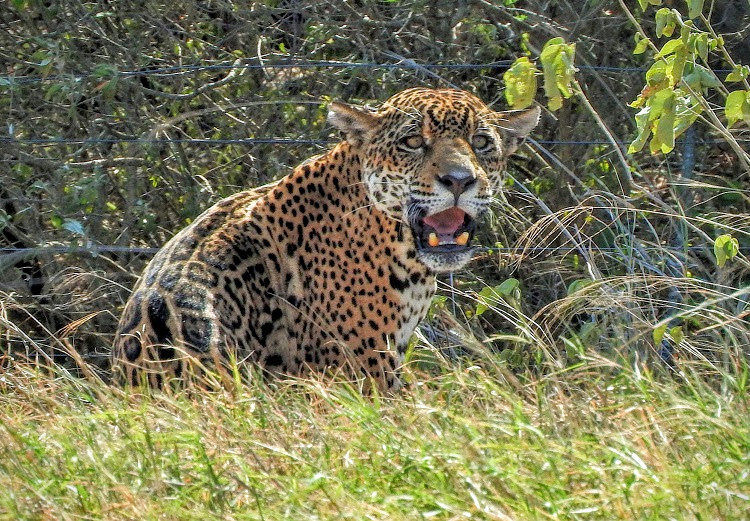 Gúembé Biocentro Resort: a relaxing day trip from Santa Cruz, this stunning nature park features 3 lagoons perfect for kayaking, swimming and fishing, an immense butterfly dome, a large orchid exhibition, a huge soccer field and kiddy playground and several fun activities including horseback riding, hiking, mountain biking and buggy rides. Also on site is a restaurant serving international cuisine, a resort hotel, bungalows and camping facilities for those who wish to stay the night.
Jardin Botanico: 186 hectares of stunning gardens featuring a nature trail where you can encounter anything from large groups of monkeys to lazy sloths sleeping in the overhead trees.
A little further afield:
Lomas de Arena: features 3000 hectares of soaring dunes perfect for sand boarding. The protected park also provides nature lovers with great opportunities for birding and wildlife watching.
Amboró National Park: This well preserved nature reserve boasts over 912 species of birds and over 177 mammalian species including the puma and the rare spectacled bear. Featuring beautiful walks, cascading waterfalls, dense vegetation, spectacular landscapes, fascinating archaeology and a great diversity of flora and fauna, it is no wonder that Amboró is one of Bolivia's greatest natural treasures.
Chiquitania Region: Differentiating itself from other parts of the country, this stunning region shines for its unique wildlife, tropical vegitation and natural history. With sights such as the mysterious rock formations of the the Santiago de Chiquitos Mirador and the hot thermal springs of Aguas Calientes as well as the incredible biodiversity of Noel Kempff National Park, it's difficult to understand why the area is so delightfully devoid of tourists.
Kaa-Iya National Park: Ever wanted to see a jaguar in the wild? Those desperate to catch a glimpse of this beautiful yet elusive creature are best trying their luck at Bolivia's Kaa Iya National Park, home to an estimated 1000 spotted cats.
Churches and Museums
Museo Etno-Folklórico: displays artifacts such as musical instruments, weapons, clothing and and masks from Eastern Bolivia's various ethnic groups.
Modern Art Museum: features permanent and temporary exhibitions of modern art from foreign and local artists, both paintings and sculptures.
Santa Cruz Cultural Center: run by the city tourism office and municipal government, it features art exhibits, theater, music, and cultural events.
Museo Guaraní: contains about 150 pieces collected from various Guaraní indigenous sites throughout the Department of Santa Cruz.
Catedral de Santa Cruz: An ornate 400 year old cathedral with panoramic views of Santa Cruz from the top of its clock tower. Located inside the cathedral is the Museo de Arte Sacro featuring ancient gold and silver relics as well as one of the world's smallest books, a thumbnail-sized volume containing the Lord's Prayer in several languages.
Tourist Hotspots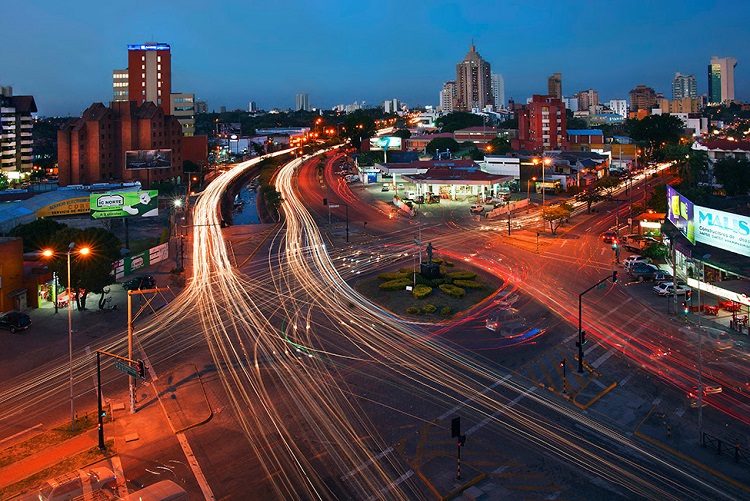 Monseñor Rivero: a hip street full of the city's fanciest cafés and restaurants. It's also one of the most popular night spots in Santa Cruz for partying. Keep your eye out for Cristo – a large cement statue depicting Christ with outstretched arms.
Urubo: a new estate in Santa Cruz where million dollar, Hollywood-type houses are the norm.
Equipetrol: one of the city's wealthiest neighborhoods. Here you'll find up-scale speciality shops, spas, salons and health food stores as well as a mix of traditional and modern restaurants, ice-cream parlors and luxurious hotels. The main street, Avenida San Martin, is lined with bars and clubs, making it one of the best places in Santa Cruz to party.
Side Trips
Porongo: Less than 20 kilometers to the west of Santa Cruz and next to the Piraí river is the small town perfect for experiencing the Camba culture.
Samaipata: Veering slightly off Bolivia's tourist trail is an enchanting town located in the foothills of Santa Cruz. Quechua for "Rest in the Highlands", Samaipata is not only a unique tourist destination but a popular weekend retreat for Bolivia's wealthier residents. Surrounded by stunning landscapes, stylish hangouts, mysterious pre-Incan ruins and peaceful nature walks, the town is a relaxing hideaway for those looking to kick off their boots and enjoy the tranquil surrounds.
Buena Vista: a lovely little town off the main highway to Cochabamba, set amidst beautiful colonial coffee plantations and tropical jungle surrounds of Amboro National Park.
Jesuit Missions of Chiquitos: an impressive collection of six UNESCO World Heritage listed settlements which over the years have managed to survive largely intact. Founded in the 17th and 18th centuries to convert local tribes to Christianity, the Missions of Chiquitos are the last of the Jesuit Missions in Latin America.
Visited Santa Cruz? What were your favorite things to see and do? Share in the comments below:
Featured image: Rod Peel