The most common way to travel in Bolivia is via the country's extensive bus network.
While reasonably frequent and generally reliable, bus travel between the country's major towns and cities can be an adventure in itself, leaving even the most experienced of travelers reeling.
The Good, the Bad and the Ugly
There is no denying that bus travel throughout Bolivia can be eventful to say the least.
Because most timetables aren't available online and many bus terminal staff don't speak English, acquiring information on how to reach your next destination can be difficult. Departure and arrival times change without notice and ticket prices don't always reflect quality.
Also, many of Bolivia's roads are still unpaved, making traveling between cities, long, tumultuous and bumpy –  particularly when navigating highways with hairpin turns, narrow lanes and dizzying heights. It's not unusual for ground transportation to be delayed by protests leaving travelers stranded for days on end. The unpredictable rainy season can also impact the best-laid travel plans, especially in the eastern plains of Bolivia where roads are known to get washed out.
And if that's not enough to contend with, there are pickpockets and drunk drivers to be wary of as well as questionable on-board toilets to contend with; quite the problem on long bus journeys.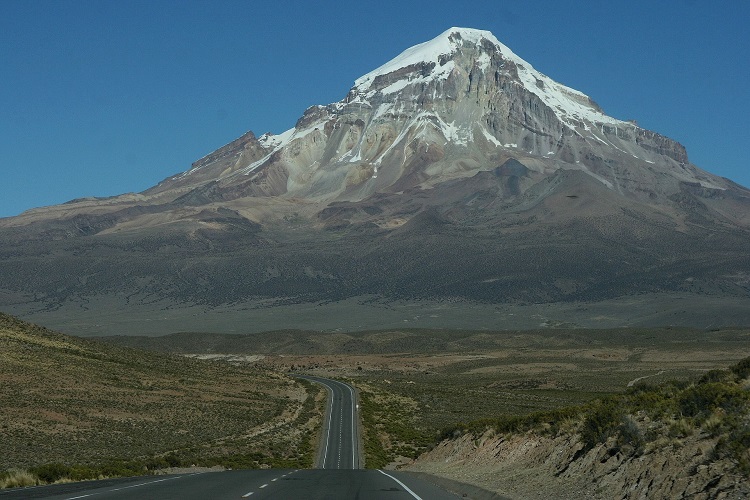 That being said, every downside has its upside and bus travel in Bolivia is no exception. Being forced to sit back and soak in awe-inspiring landscapes for hours on end is a true blessing in disguise. Money can be saved on accommodation with an overnight trip. And above all else, bus travel allows you to experience the friendliness of the Bolivian people – it's very common for locals to smile and say "buen dia" when boarding the bus; a refreshing custom in a manic world.
To help ensure a safe and enjoyable trip, we have outlined some of the main problems associated with bus travel in Bolivia as well as tips on how best to avoid them.
Buen viaje!
Border Crossings
One of the most frustrating aspects of travel in Bolivia has to be border crossings. Traveling overland between countries can be notoriously stressful, especially if you're not fluent Spanish. There are forms to be filled out, fees to be paid, painfully long lines to wait in and dodgy police officers looking to make a quick buck. No matter how prepared you may be or how confident you are at arguing conversing in the local language, crossing borders by bus is notoriously challenging, causing even the most tolerant of backpackers to lose their cool.
In order to better protect yourself against stressful border crossings we advise travelers to take heed of the following advice:
Before departing on your trip, make sure to check the entry requirements for each country you plan on visiting (you can read Bolivia's here). You will need to supply all required documents at the border in order to enter the country
If you are required to pay a reciprocity fee, make sure you have freshly minted cash on you as no marked bills nor credit cards will be accepted
When entering a country, make sure you receive and fill out an immigration form. This form will be requested when you leave. Be aware that you if you have overstayed your allotted time in Bolivia, you will be required to pay $1 US per day of overstay
Don't forget to get an exit stamp on your passport when you leave one country and make sure to get an entrance stamp when you enter the next
Inform yourself of exchange rates before crossing the border. While it's recommended to exchange money at a bank or exchange house (casas de cambio), if you must exchange money at the border make sure to compare several different 'exchange people' before settling on one. Only change small amounts to get you to the nearest city and make sure that each bill looks real and in good condition
Avoid offers from non-official border police. Sometimes people dressed in casual clothing will try to pass out custom forms in line and will attempt to charge you for their "kindness"
Never leave your hand luggage or valuables unattended on the bus
The best way to cross the Peru – Bolivia Border
To help make traveling from Bolivia to Peru as smooth as possible, a new European owned bus company called Bolivia Hop are now providing safe and secure transfers between the two countries. While public busses are definitely an option, the popular hop-on / hop-off bus service provides a more flexible, comfortable and not to mention fun, way of getting you from A to B. You can read about Bolivia Hop's fantastic service here:
5 Reasons To Cross The Border With Bolivia Hop
Dangerous Drivers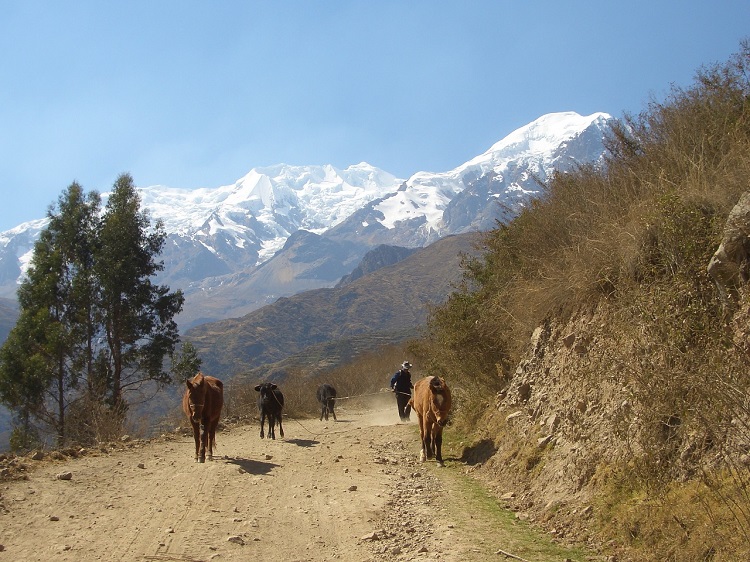 One of the most common concerns for people traveling by bus in Bolivia are drunk bus drivers. Unfortunately drink driving does occur, so our advice is to always assess the state of your driver before getting on the bus. If your driver is drunk or sleep deprived, don't get on board, plain and simple. This might mean having to wait around for a later bus or forking out more money for an alternative bus company, however it's important to remember that your safety should never be compromised.
During your bus trip if you do have concerns or you notice your driver being careless, you are perfectly in your right to say something. When possible, try to schedule your travel during the day as this is the time drivers are less likely to be drunk.
Pesky Pickpockets
Unfortunately petty theft does occur on busses, especially on overnight ones. When taking public busses, safeguard valuables by keeping them on your body at all times. If you do have to stow your bag in the luggage compartment, pack all your main valuables into a separate day pack and bring this onto the bus with you
When on the bus, hide your valuables in more than one place so in the unfortunate event of a theft you won't end up loosing everything. E.g. stash some money in your shoes, money belt and carry-on bag. Always padlock your bag as this is a huge deterrent for would-be thieves. If you take an overnight bus, try to padlock your bag to a seat or luggage rack, so if you do fall asleep, no one can run off with your bag.
Noisy Neighbours
There's no avoiding it, snorers are going to snore. If you want to get some shuteye during your trip, the only way to muffle out the sound (bar continually poking the perpetrator) is to wear earplugs. Also, Bolivian busses are notorious for playing movies at deafening volumes throughout the night so you might want to avoid buying a seat at the front of the bus where the TV is – or beside the toilet for that matter.
Cold & Hangry
Prepare to be cold, very cold. Bolivian bus drivers love to crank the aircon so prepare for this by wearing warm layers and pack a blanket especially if traveling in the highlands at night.
Regardless of which seat-type you pay for, no meals are provided on Bolivian bus services and there are no dedicated food stops during the trip. That being said, passengers are welcome to bring their own snacks and drinks on board, and whenever the bus does make a stop, local vendors come onto the bus with hot meals for passengers to buy.
Toilet Breaks
Buses servicing the longer routes will usually have a toilet on board. However, it's common for the driver to keep the toilet locked during the entire trip so they don't have to clean it at the end of their shift. If you do need to use the bathroom, the driver may pull over to the side of the road and drive along slowly while you take care of your business outside. If you really must use the onboard toilet, kick up enough fuss and the driver will more than likely hand over the keys. The only other option is to wait until you arrive at the next bus terminal where you can use the toilet for a couple of bolivianos.
Creature Comforts
Items you can bring on-board to help pass the time and make the journey more bearable include:
Recommended Bus Companies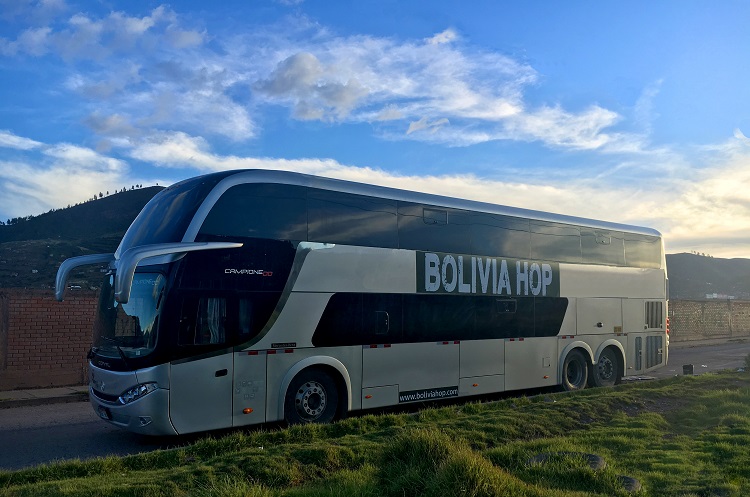 When trying to decide on which company travel with, don't just go for the cheapest option. Instead, opt for a well known company as they tend to be more concerned with safety and reputation – they also tend to be less dodgy (read: comfier!).
Some respected bus companies servicing Bolivia's long-haul routes include El Dorado, Trans Copacabana, Bolivar and Todo Tourismo. If wanting to navigate La Paz by bus, the Puma Kataris busses are recommended.
As mentioned above, Bolivia Hop are a new bus company providing safe and secure bus travel to and from Bolivia. Currently Bolivia Hop (and their sister company Peru Hop) are servicing the La Paz – Copacabana – Peru route and are well worth the cost for convenience and piece of mind. You can read more about their popular service here:
General Info
Bus Terminals
In Bolivia, all the bus companies typically use a common bus terminal ("terminal de pasajeros"). In bigger cities however there may be several terminals handling transport to different parts of the country. The main thing to be aware of is that passengers traveling by bus must pay a "departure tax" (about Bs 2) a fact which isn't very well advertised. You can pay this fee at the terminal – look for a sign saying "boletas". You'll be given a ticket which is checked once you're on the bus (and possibly already starting to pull away).
Bus Reservations
At most of Bolivia's bus stations you can't reserve bus tickets well in advance. You can inquire about pricing and route schedules, however tickets can't be bought over the phone or via credit card. To guarantee a bus seat it's highly recommended to book your bus tickets in advance from Tickets Bolivia as seats do sell out due to the popularity of the route:
For more info on bus travel in Bolivia check out How To Get Around Bolivia On Public Transport
Top 10 Bus Travel Tips
When taking public transport, safeguard valuables by keeping them on your body at all times.
Hide your valuables in more than one place so in the unfortunate event of a robbery you won't end up loosing everything
Always padlock your bag as this is a huge deterrent for would-be thieves
Always be alert when hanging around bus terminals or bus stops as this is prime ground for opportunistic pickpockets and bag snatchers
On longer bus journeys make sure to pack enough water and snacks to last the distance as stops can be far and few between. Also make sure to bring spare toilet paper and hand sanitizer as toilets in bus terminals aren't always well serviced
Stay warm. Bolivian bus drivers like to crank the aircon so prepare for this by bringing warm clothes and even a blanket especially if going anywhere in the highlands
Don't take heavy sleeping/anxiety pills before an overnight bus ride. It's nice to get some shut eye during the trip, but you want to be alert if an incident does occur
When your bus stops for a bathroom break, always take your belongings off with you to the toilet. Also don't dilly dally around as the bus will leave without you!
When booking your ticket, try and opt for a seat at the back of the bus. In a head on collision your chances of survival are much greater
If your bus has a seat-belt, wear it, as this could mean the difference between life and death if an accident does occur
Have you ever traveled by bus in Bolivia? If so, do you have any tips/advice to share? If so, please comment below: