Backpacking and Bolivia are a match made in heaven. The unique country is mind-blowingly beautiful, culturally diverse, cheap to travel in and easy to navigate. There is no denying that Bolivia has been through tough times in the past, enduring wars and widespread poverty. Thankfully, with a forward-looking government and a boost in the economy, the worst appears to behind the country. Bolivia is now becoming more and more popular with travelers seeking adventure and unique experiences. Here we have listed just a few reasons why Bolivia is the perfect place for backpackers:
Daily Budget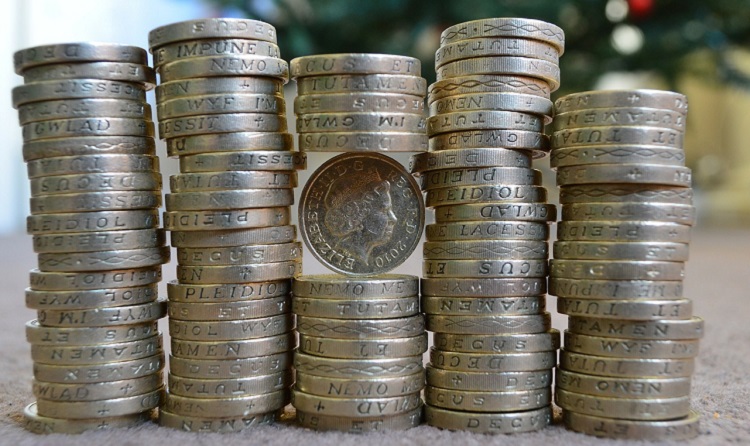 Backpackers needn't worry about penny-pinching when traveling through Bolivia. For the price of a beer and burger back home, you can eat well, sleep comfortably and experience many of the activities/tours on offer without fear of breaking the bank. Bolivia certainly is value for money, enabling backpackers to move at a slower pace while soaking in the sites and participating in exciting outdoor adventures.
Expect to spend around $40 a day
, or even less if you dine on delicious street food, use the local transport and shop at the many artisan markets. It's important to remember when traveling in a developing country that 'western standards' may not always apply. With a bit of research and an open mind, travelers in Bolivia should have no problem finding something to suit their comfort level. And for those looking to stay a bit longer in the country, $800 a month is more than enough to live comfortably. For this amount you can rent a 3 story house, eat at fancy restaurants, partake in a wide range of activities and enjoy some of the
finer things Bolivia has to offer
!
Location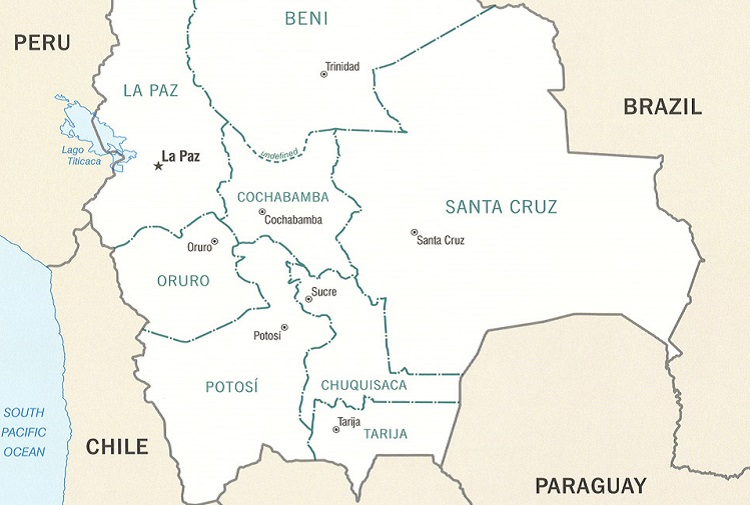 Bolivia is smack-bang in the middle of South America's backpacker trail, sharing its borders with Argentina, Brazil, Chile, Paraguay and Peru.
Border crossings
are safe and easy, with most travelers gaining free entry into the country for 90 days, depending on their country of residence. Unfortunately Bolivia doesn't enjoy any seaside views, however what it lacks in ocean, it makes up for in wild jungles, rural countrysides, vibrant cities and giant lakes.
Activities and Tours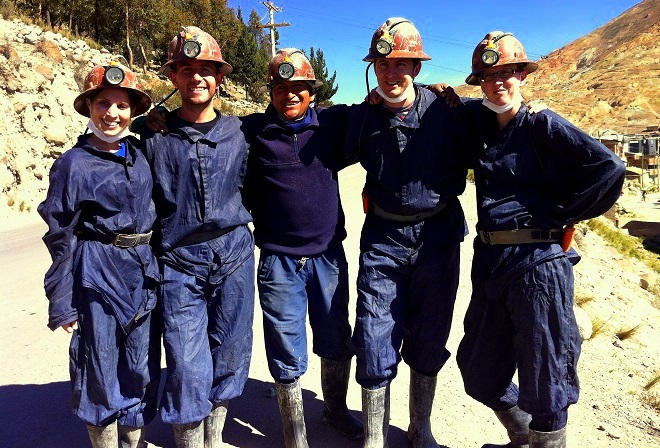 Bolivia is home to a number of exciting and adrenaline pumping activities, keeping backpackers entertained for weeks on end. Popular outdoor adventures include
biking Death Road
,
trekking Isla del Sol
, 4x4ing through 
Salar de Uyuni
, 
touring the streets of La Paz
, exploring the silver mines of Potosi and 
hiking through the Bolivian Amazon
. There are also a number of lesser known, but just as rewarding, activities including
jaguar watching
,
zip lining
, 
sandboarding
, wine tasting,
skiing the world's highest ski slope
and 
seeing dinosaur footprints
with your very own eyes! Unlike other countries where backpackers often forgo fun due to budget constraints, Bolivia offers travelers the chance to participate in an array of activities at an affordable price. When searching for tour companies it's very important to do your research and to always book with a reputable company; forking out a little extra money for tours can mean the difference between a terrible or truly memorable experience.
Culture and Art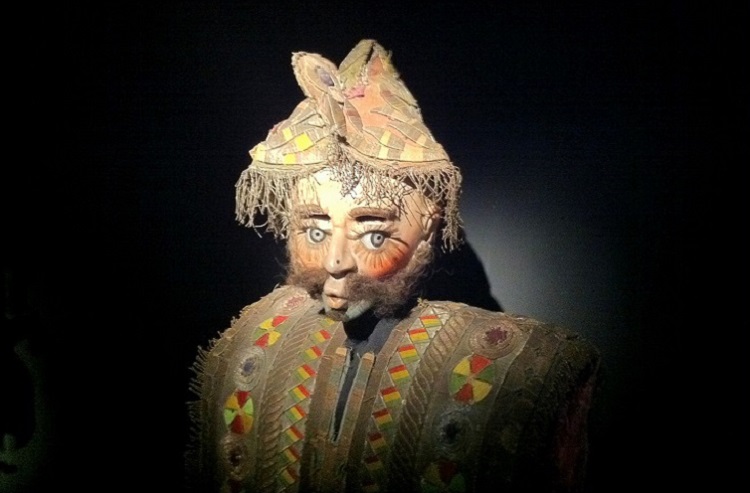 With over 36 indigenous cultures in Bolivia, each with their own customs and most with their own languages, backpackers have the chance to delve into a rich culture and learn about a way of life different to the one they have back home. The variety of cultures within Bolivia has contributed greatly to a wide diversity in fields such as art,
cuisine
,
fashion
, literature, and music. There are many museums and churches across the country showcasing Bolivia's most important and culturally significant works (see the
Top 10 Museums in La Paz
). Backpackers can also experience Bolivian culture at one of the many colorful and bustling markets located throughout the country. One of the most famous of these shopping havens is the Tarabuco Market located 2 hours from
Bolivia's most beautiful city
. It's the place to be on a Sunday to experience the unique culture of the Yampara people and to purchase anything from textiles to medicinal plants to fresh vegetables.
Landscapes and Wildlife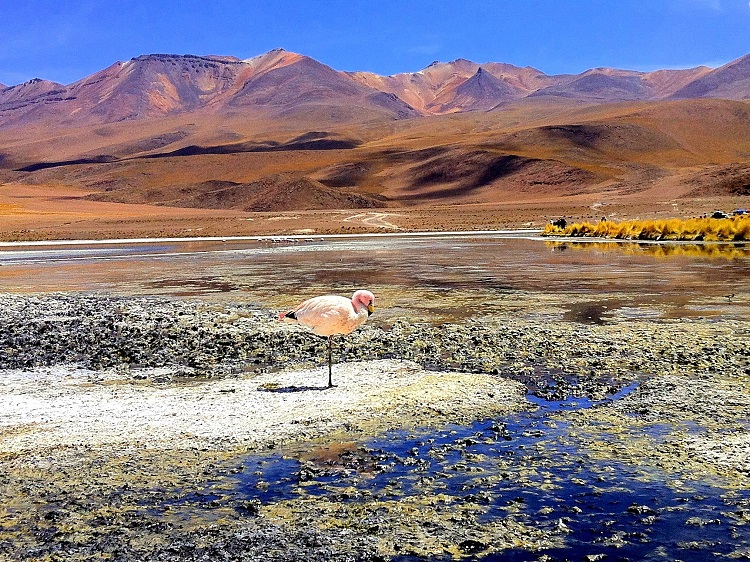 Traveling through the countryside of Bolivia, backpackers will bare witness to ever changing landscapes; rugged terrains, stunning lakes, highlands and lowlands, windswept plains and and moon-like desserts. A great example of Bolivia's diverse scenery is
a trip through Salar de Uyuni
, where from one hour to the next, the views change drastically before your very eyes. A large range of ecosystems thrive in Bolivia due to the country's climate and location in the tropics. 40% of all animal and plant life on the planet can be found in the country with
Madidi National Park
alone containing 90 species of bat, 50 species of snake, 300 fish and 12,000 plants.
Festivals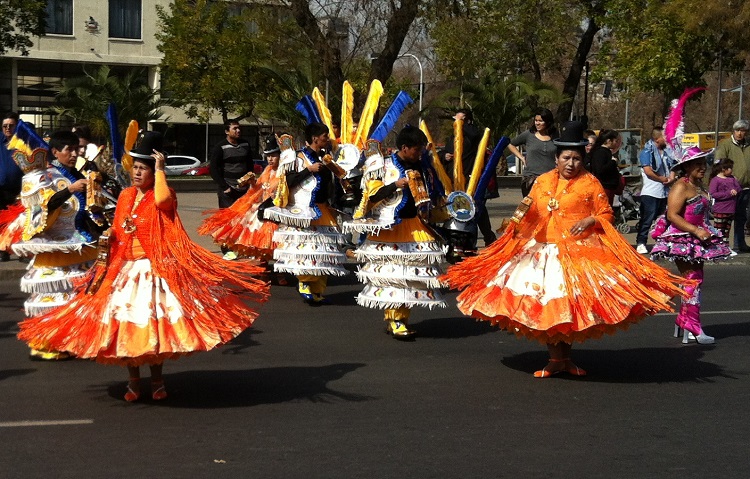 Backpackers are guaranteed to have a fun time when there's a party going on in Bolivia (and there almost always is!). The country whole-heartedly embraces one of the most popular festivals in the world;
Carnaval
. Travelers flock in droves to the city of Oruro to experience the most flamboyant costumes, colorful parades, pumping music and wild parties. The cities of Sucre and Santa Cruz also host their
own version of Carnaval
, however on a smaller and more subdued scale.
Other festivals celebrated throughout Bolivia
include Colors Festival, Fiesta del Gran Poder, Día de los Reyes, Semana Santa, Día de los Muertos, Todos Santos, Navidad and many, many more!
Learning Spanish
With lessons costing $4 per hour for group lessons or $7 an hour for a private tutor backpackers will be hard pushed to find a cheaper place to study Spanish than in Bolivia. There are many Spanish schools located throughout the country, with Sucre being one of the most popular destinations for
studying Spanish
. Teachers are of high quality and most schools also offer extra-curricular activities (cooking classes, sporting activities, etc.) to help you improve your Spanish and get to know other travelers. Bolivia is also an ideal place to learn Spanish as Bolivians have one of the clearest and most neutral Spanish accents in Latin America. Locals speak slowly compared to, say, Chileans and the accent is easier to understand than in Argentina. People in Bolivia are also very friendly and patient with 'gringos' trying to learn the language, and their laid-back attitudes and encouraging smiles make learning a new language that bit easier.
Volunteering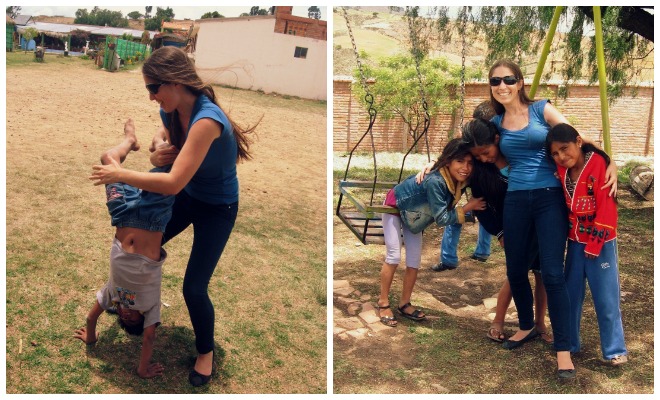 Bolivia is one of the poorest countries in Latin America with a large amount of the population living in unimaginable circumstances. Sadly, the elderly, disabled and children are the most vulnerable. There are a vast number of organisations throughout Bolivia desperately seeking volunteers. Travelers can find placements via the internet however these are often unnecessarily overpriced. A better option is to visit the city/town you plan on volunteering and ask in hostels, Spanish schools and tourist information centers for information on local volunteering opportunities. Some of the volunteer placements will also offer a
homestay
for a small price.
Volunteering in Bolivia
 can be a very rewarding experience, however, it's always important to be aware of the impact a traveler's presence can have on a local community. Flora has written an excellent article highlighting some important 
issues to consider when volunteering
abroad.
Do you think Bolivia is great backpacking destination? Let us know in the comments below: