Celebrated for its colourful history, fascinating customs, diverse wildlife and jaw-dropping landscapes, Bolivia is a country like no other. The heart of South America empowers travelers to expand their horizons, paving the way for unique encounters at every twist and turn. While it's true that much of Bolivia isn't set up for tourism, those willing to take the path less traveled are rewarded with eye-opening experiences, adventurous activities, and stunning photo opportunities, not to mention epic stories to tell the folks back home. Still not convinced Bolivia should be your next travel destination? The following 12 reasons will have you booking a flight faster than you can say "vamos"!
Warm and welcoming locals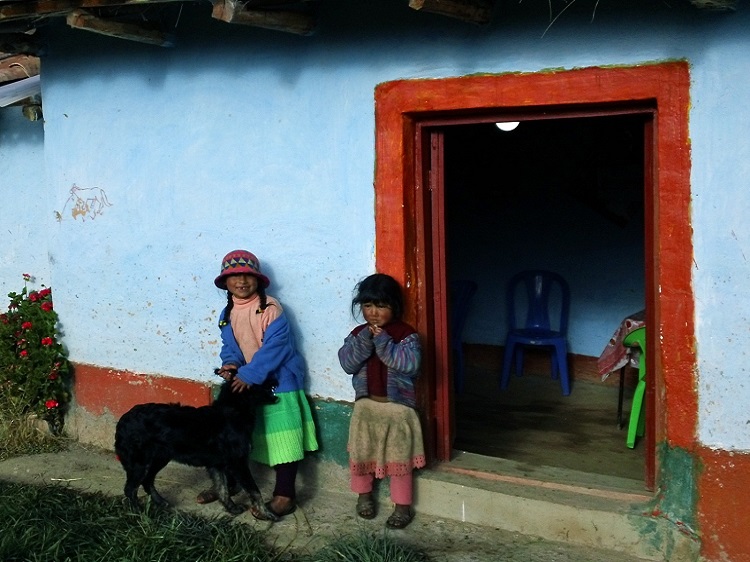 Like most countries around the world, friendliness in Bolivia is reciprocal. Despite the widespread poverty, there is a palpable energy from locals eager to share the beauty of their country. Tourists who show respect, consideration and a genuine interest toward the Bolivian way of life are welcomed with warm smiles, friendly banter and gracious hospitality.
Tip: 
As an alternative to a hostel, many spanish schools and volunteer agencies organise 
homestays
, giving travelers the opportunity to play an active part in the local community as well as experience the unique customs, traditions, and cuisines of Bolivia
Mouthwatering foodie experiences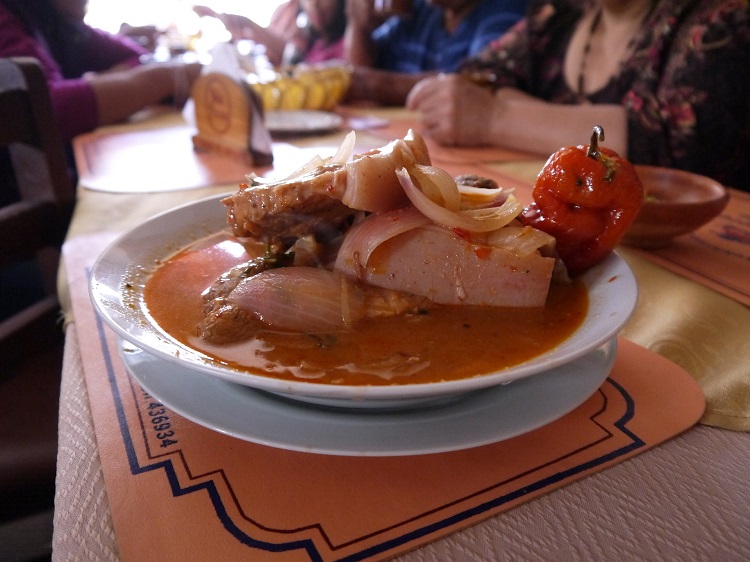 Contrary to what you may have heard,
Bolivian food
is so much more than just rice and beans. Stemming mainly from a mixture of Spanish cuisine and indigenous ingredients, traditional dishes are generally suited to the high, cold climate in the Altiplano so there's a lot of spice!  Along with meat, corn, eggs and potatoes, one of the most commonly used ingredients in Bolivian cooking is quinoa. The highly nutritious grain has been classed as a "super-food" in the western world and is often used to make salads, stews, soups and burgers.
Tip:
 One of the best ways to sample the local fare is to eat at the central mercados where you can grab a quick, tasty and satisfying meal for as little as $1.
Beautiful wildlife encounters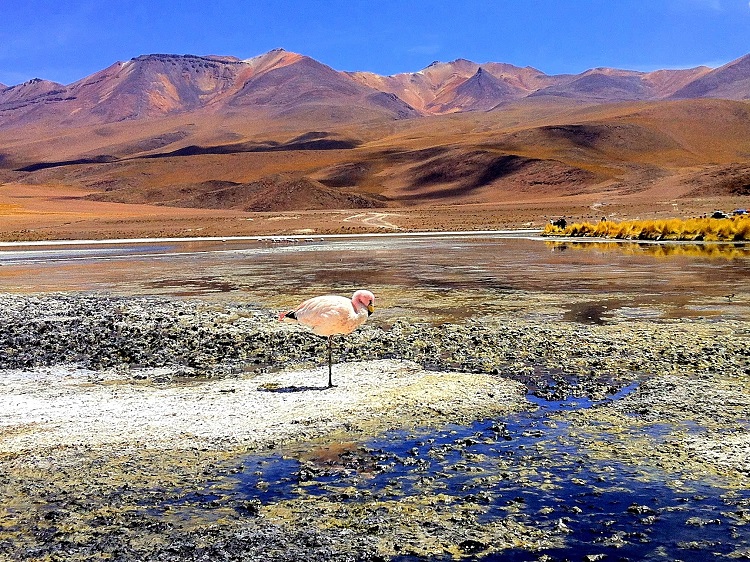 Boasting thousands of species of birds, animals, fish, reptiles and amphibians, Bolivia is one of the most bio-diverse countries on the planet. Travelers with an observant eye will encounter various wildlife during their trip including pink river dolphins, spectacled bears, chinchillas, flamingos, condors, capybaras, jaguars and pumas, just to name a few.
Tip:
 Want to see one of the above animals in the wild? Check out these
beautiful wildlife experiences in Bolivia
.
A country full of history
History buffs from all over the world will delight in the number of historical spots waiting for them in Bolivia. Constantly occupied for over 2000 years, the landlocked country has faced many trials and tribulations. Conquests, wars, revolutions, and protests dominate history books, with many churches, museums, landmarks and ruins attesting to the Plurinational State's continual plight for independence and justice.
Tip: 
Visit the pre-Columbian archaeological site of
Tiwanaku
for a glimpse into one of the most important civilizations prior to the Inca Empire. It is also one of the oldest and highest urban cities ever built.
Fascinating cultural experiences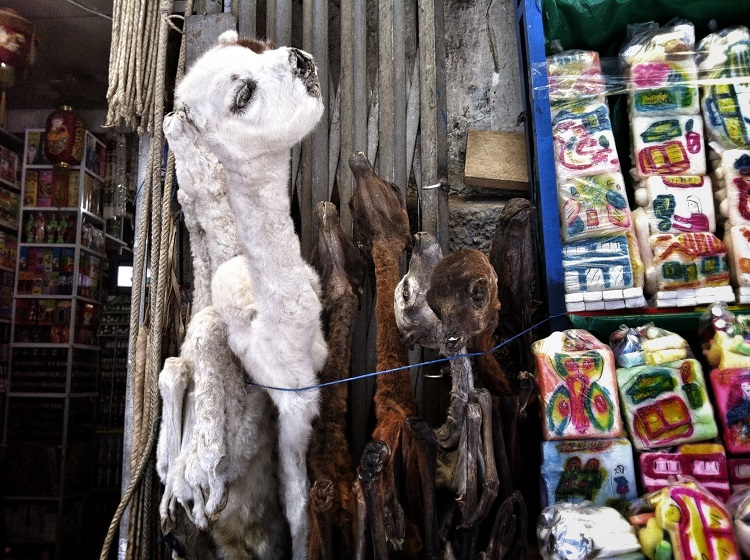 Many indigenous Bolivians still practice ancient Andean customs, wear
traditional dress
and use natural remedies to cure illnesses. However it's the country's ability to combine a modern lifestyle with traditional values that truly leaves an impression. With over 36 indigenous cultures, each with their own customs and most with their own languages, travelers have the chance to delve into a rich culture and learn about a way of life different to the one they have back home.
Tip:
 Do a 
walking tour of La Paz
for a fascinating look into Bolivia's unique traditions and customs
Fun-filled fiestas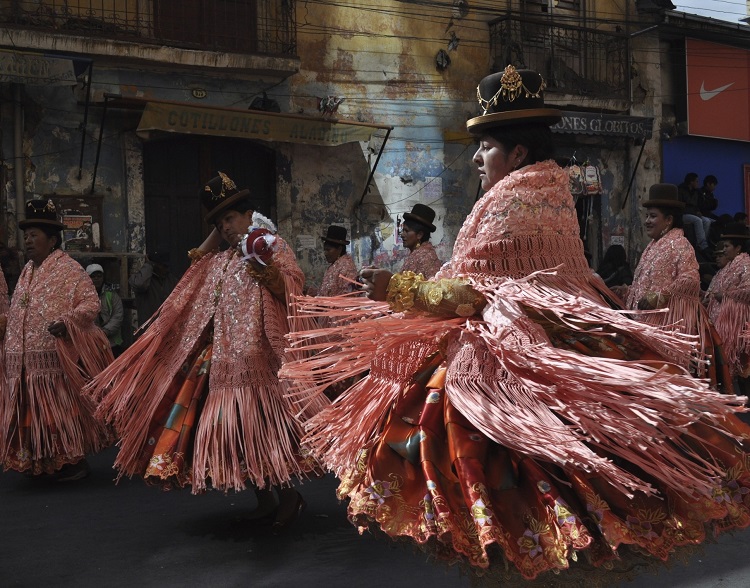 It is no secret that Bolivians love a good party. From the spiritual and traditional, to the more wild and westernised, 
Bolivia's festivals
are unique, colourful, and voracious; a fantastic experience for any fun loving traveler.
Tip:
 Try to book your trip to coincide with
Oruro Carnaval
, one of South America's most specatular events
Geographical marvels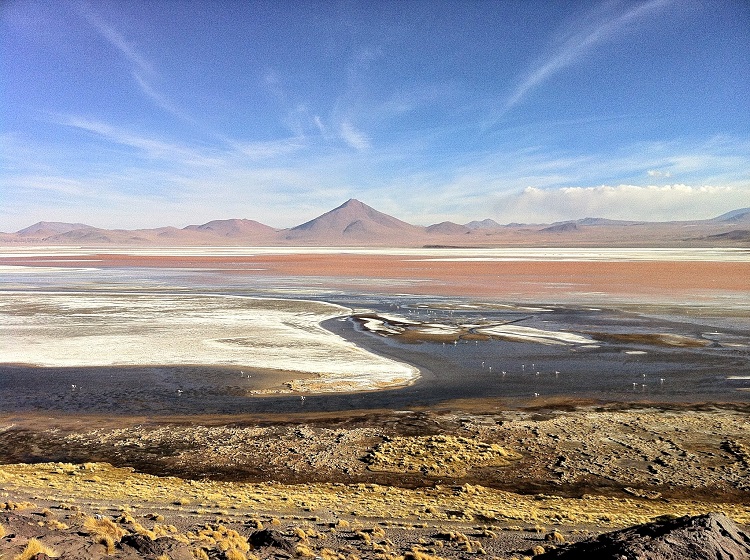 Bolivia's transcendent landscapes make it near impossible to take a bad photo. From dense jungles and high altitude cities to dusty red mountains and glistening lakeside villages, Bolivia's scenery is breathtaking at every turn. Home to the highest navigable body of water in the world as well as the largest salt flat on the planet, Bolivia does not disappoint.
Tip:
Discover Bolivia's awe-inspiring salt flats with a
4×4 tour
Value for money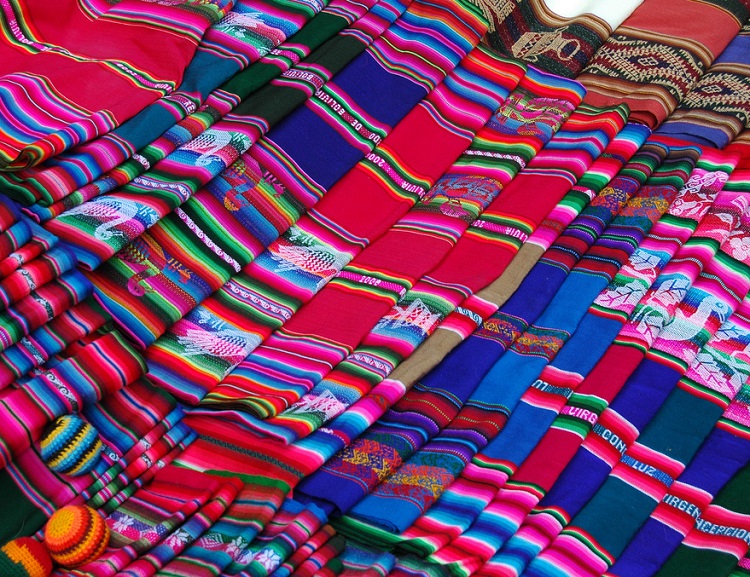 Backpackers needn't worry about penny-pinching when traveling through Bolivia. For the price of a beer and burger back home, you can eat well, sleep comfortably, purchase souvenirs and experience many of the activities/tours on offer without fear of breaking the bank.
Tip:
  Expect to spend around 
$40 a day
, or even less if you dine on delicious street food, use the local transport and shop at the many artisan markets.
Great to visit year round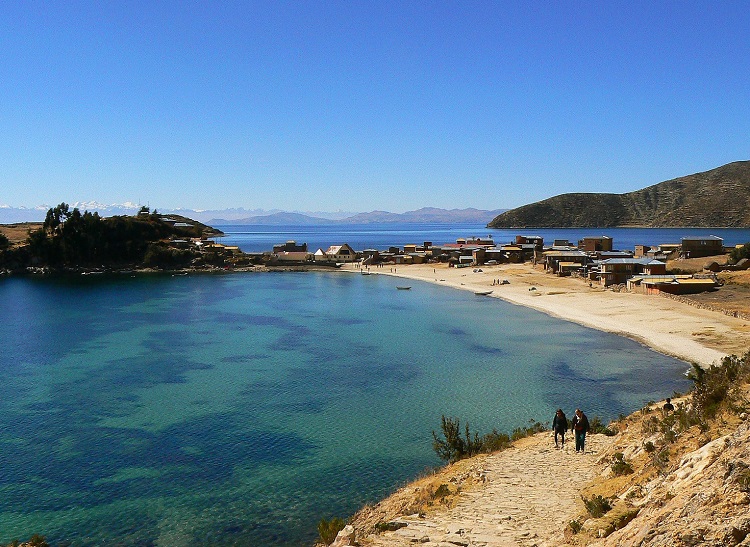 Consisting of temperate valleys, semi-arid highlands, humid jungles and balmy villages, 
Bolivia's weather
differs greatly depending on the altitude and topography of the region. Because most of the country is situated at a high elevation, temperatures vary from hot and humid during the day to freezing cold at night. The solar rays in the highlands are fierce and in the lower regions, the rain can be relentless. The ideal time to visit Bolivia depends on the sights you want to see, the tours you'd like to experience, and the mode of transport you intend to travel.
Tip:
 For those wanting to experience the "largest mirror on earth", visiting Salar de Uyuni between March and April will increase your chances of seeing the natural phenomena.
One-of-a-kind adventures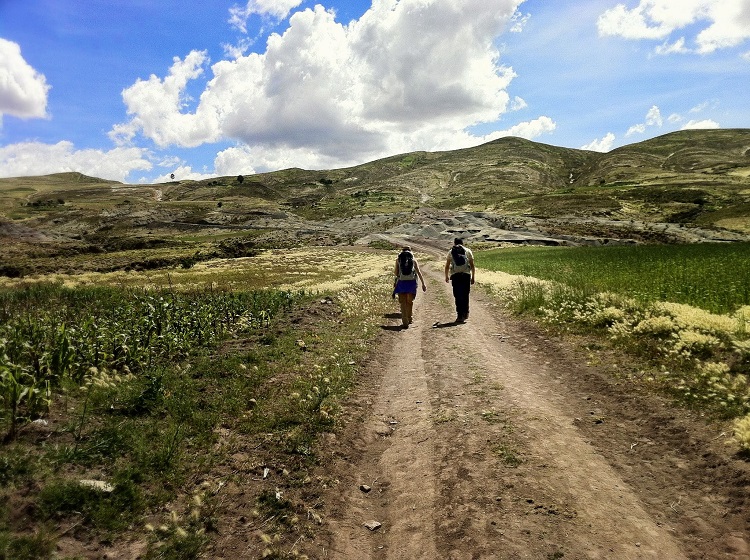 Bolivia is home to a number of exciting and adrenaline pumping activities, keeping adventure seekers entertained for weeks on end. Popular outdoor adventures include
cycling the worlds most deadly road
, trekking
Isla del Sol
on Lake Titicaca, spotting jaguars in
Kaa Iya National Park
, climbing Huayna Potosi, taking a swing at the world's highest golf course, touring the silver mines of Potosi, and exploring the Bolivian Amazon.
Tip:
Before booking a tour, always do your research.
Forking out a little extra money for tours in Bolivia can mean the difference between a terrible or truly memorable experience.
The White City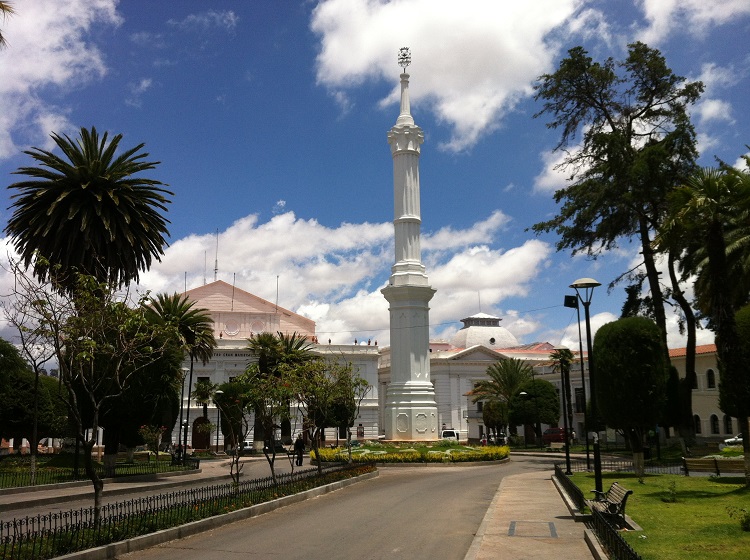 One of the most beautiful cities in all of South America,
Sucre
is the ideal place for travelers to recharge their batteries, study Spanish and immerse themselves in the local culture. Founded by the Spanish in the 16th century, Sucre has been designated as a UNESCO world heritage site to protect its many pristine and historically significant buildings. Largely untouched by tourism, the youthful city is a goldmine of unexplored treasures and cultural activity. It's also one of the cheapest and safest cities in South America, making it a desirable place to travel to.
Tip:
 To learn more about Bolivia's most beautiful city, check out the
2017 Sucre City Guide
Dancing Zebras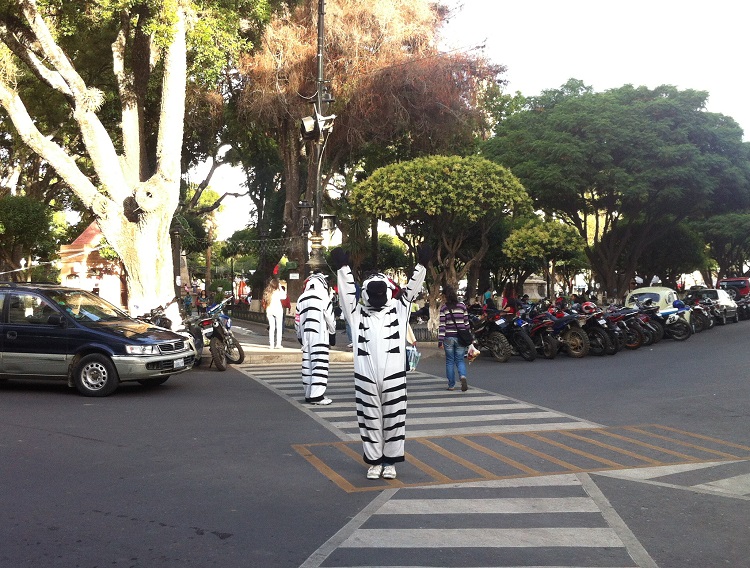 One of Bolivia's most endearing features is its use of "zebra traffic wardens" to make sure people get safely from one side of the road to the other. With their playful dancing and cheerful vibes, Bolivia's zebras make navigating the country's congested and chaotic streets a whole lot more enjoyable.
Tip:
 Make sure to wave thanks to the guys who are saving lives one stripe at a time
What factors do you consider when choosing your next travel destination? Share below: