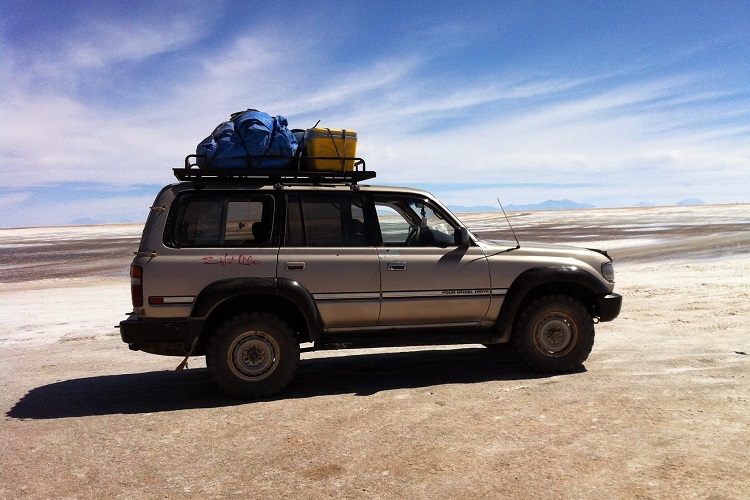 A land of soaring contrasts and exhilarating extremes, Bolivia is teeming with adventure at every twist and turn. From adrenaline-pumping activities and spectacular wildlife to beautiful indigenous villages and unique cultural experiences, there is something to suit every taste and travel-style.
While a remarkable place to visit, it's no secret that traveling in Bolivia can be challenging to say the least. Because a significant portion of the country can only be accessed via unpaved roads, tourists end up skipping whole regions altogether; a real shame given that Bolivia's topography is what makes it so utterly unique. When planning your Bolivian adventures don't be afraid to step off the beaten path; trust us, you won't be disappointed!
To help travellers experience the best Bolivia has to offer, we have put together the following itinerary outlining the most popular sights and attractions on route from Peru to Chile.
Theme
Adventure; Wildlife; Culture
Start / Finish
Peru to Chile
Hike across the stunning Isla del Sol
Bike down the world's most dangerous road
Experience the entertaining sport of Cholita Wresting
Purhase beautiful handicrafts from Bolivia's colourful markets
See dinosaur footprints with your very own eyes
Discover some of the world's most pristine and untouched national parks
Visit the Jesuit Missions of Chiquitos
Spot jaguars, pumas and other large mammals in their natural habitat
Tour the deadly mines of Cerro Rico
Traverse the largest salt flats in the world
To guarantee a seat on a bus or train in Bolivia it is highly recommended to book your tickets in advance. Tickets Bolivia is a reliable travel company enabling leisure and business travelers to research, plan and book their trip online. To purchase bus and train tickets for selected destinations between main cities and tourist attractions in Bolivia, please fill out the following form:
Those who prefer to travel in the safety of a small group might like to consider booking a trip with an established tour company such as Intrepid. Highly rated among travelers, Intrepid is a fun, affordable and hassle-free way to get off the beaten track, allowing travelers to experience how the locals really live thanks to their use of expert guides. Featuring their own range of awesome itineraries, travelers can choose to explore Bolivia on its own or in combination with other South American countries.
In Bolivia, timetables and schedules aren't always adhered to. Protests around the country can close down roads for days at a time and it's not unheard for buses to break down, tours to be cancelled without notice and travelers to get sick. Though these occurrences are the exception rather than the rule, it's still recommended that you be flexible with your travel plans to avoid undue stress and disappointment
Long-distance bus rides can also be booked ahead from the main bus stations; a good idea if your schedule is tight and you want to guarantee a seat on the bus.
If possible, try and book your accommodation in advance. This is especially important if you will be arriving in a new place late at night when unfamiliar areas may be unsafe. For accommodation recommendations check out the following posts: